Gift Wrap Scraps Garland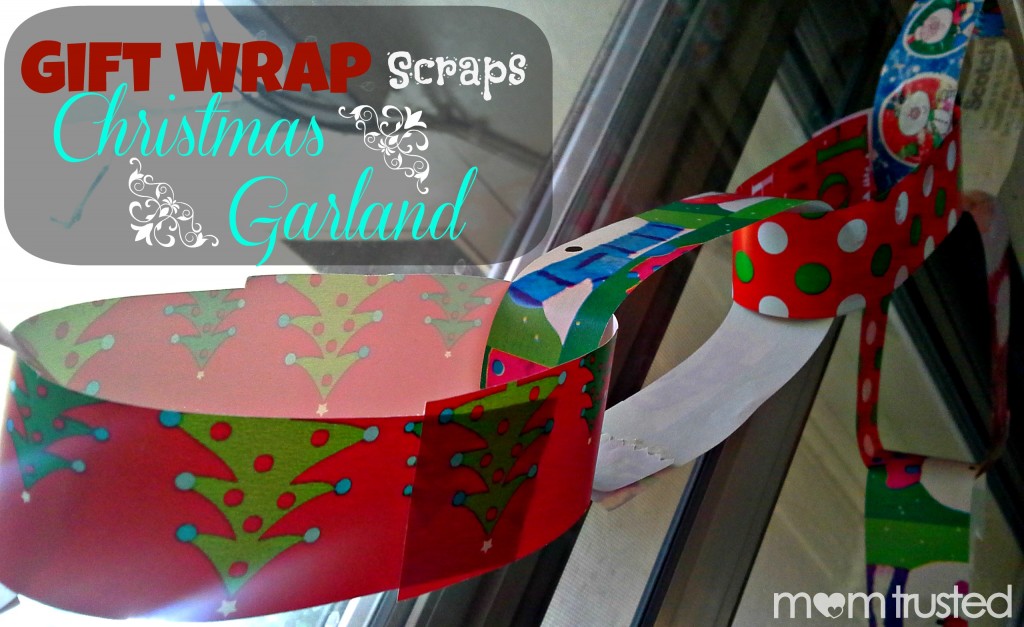 As soon as all the turkey from Thanksgiving had settled, I hurried to pull out all our Christmas decorations, as I do every year. However, as I dug to the very back level of the garage to get to the Christmas decor that hasn't seen sunlight since last Christmas, I was startled to see all the rolls of gift wrap from from Christmases past. I vowed that day that I would try to use all of the scraps making Christmas-y things with my children to rid myself of the clutter by New Year's, as well as add some festive decorations around the house. The first thing that my son suggested was to make a garland out of the wrapping paper. Brilliant! We were able to use up a large portion of the gift wrap scraps. My 3-year-old daughter, to my surprise, jumped into the garland making. We added a little Christmas music to the mix….and it was like out of a movie! =) So you're searching for a Christmas activity that you and your preschooler will enjoy that doesn't cost more than the scraps of gift wrap you've stuffed somewhere in a closet or garage, add this activity to your list. Best part, your preschooler will be working on strengthening those fine motor skills. You can even extend the learning by counting the links in the garland with your preschooler or having your preschooler duplicate your pattern. Making memories and learning.
Materials:
Scraps of unused Christmas gift wrap
Scissors
Glue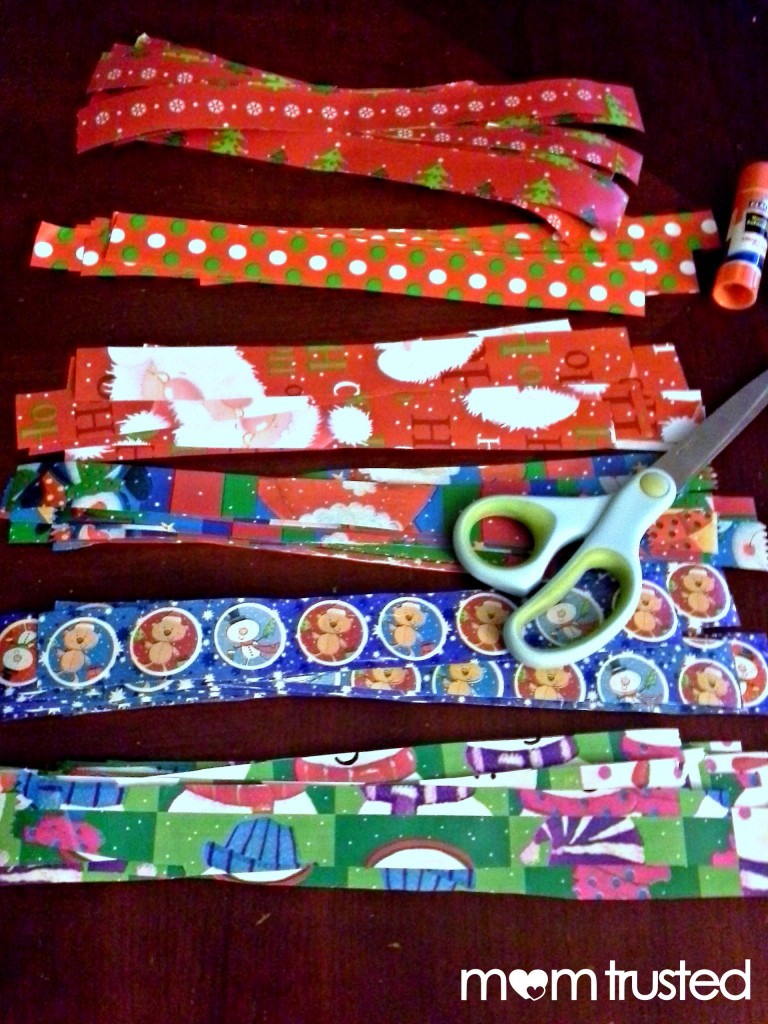 Step 1: Cut the gift wrap into strips. Older children should be encouraged to help you out on this part, as it gives those fine motor muscles a little more practice.
Step 2: Once you have a nice collection of gift wrap scrap strips, it's time to glue one end of the strap to the other, forming the links of the garland. Continue adding more gift wrap links until your garland reaches the length you want.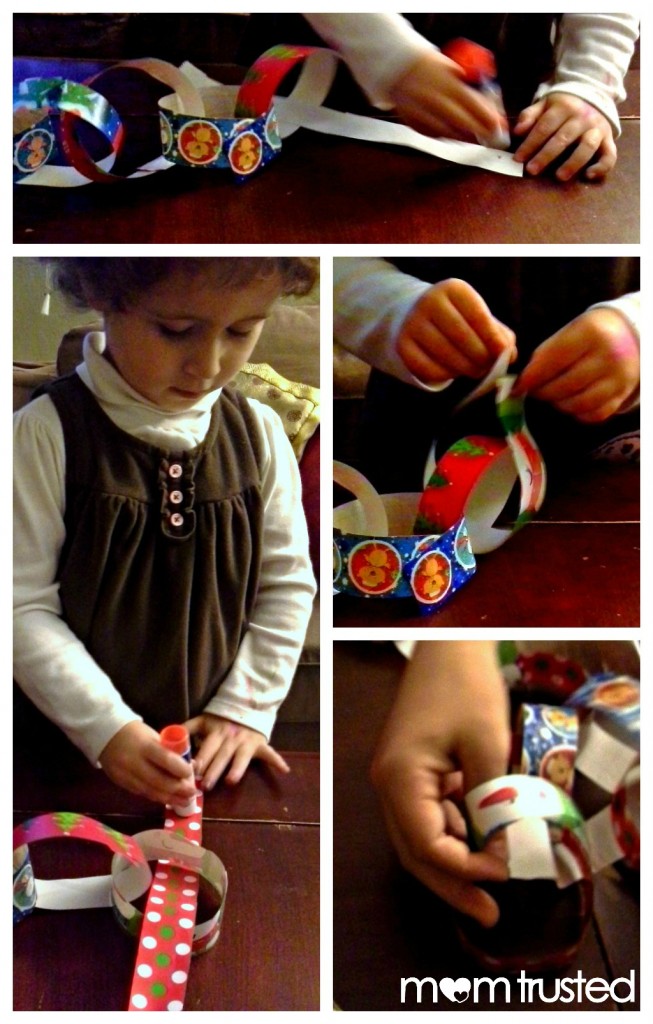 Step 3: Now you're ready to decorate! You can hang your garland in your windows, around your Christmas tree, your door, on your porch, or even to decorate your classroom. Not only is it a colorful addition to your holiday decor, it was time well spent with your little preschoolers. Enjoy!

---