Fingerprint Wrapping Paper: DIY Light String Gift Wrap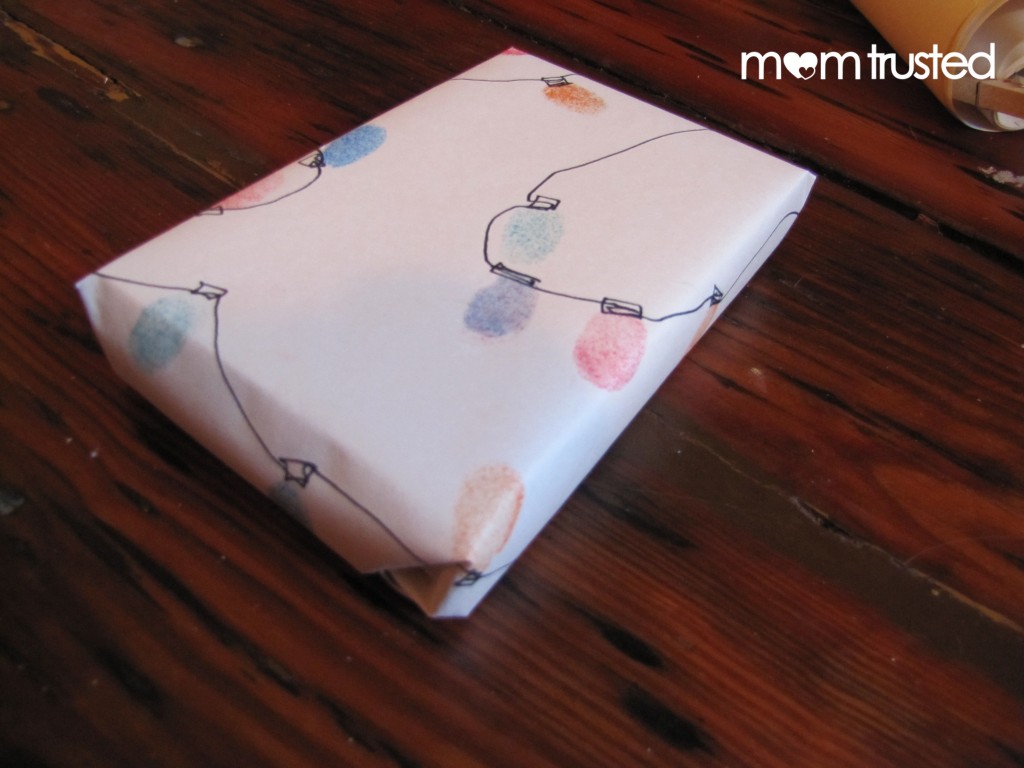 This wrapping paper is seriously cute!  Turn fingerprints into holiday lights, and wrap up your presents!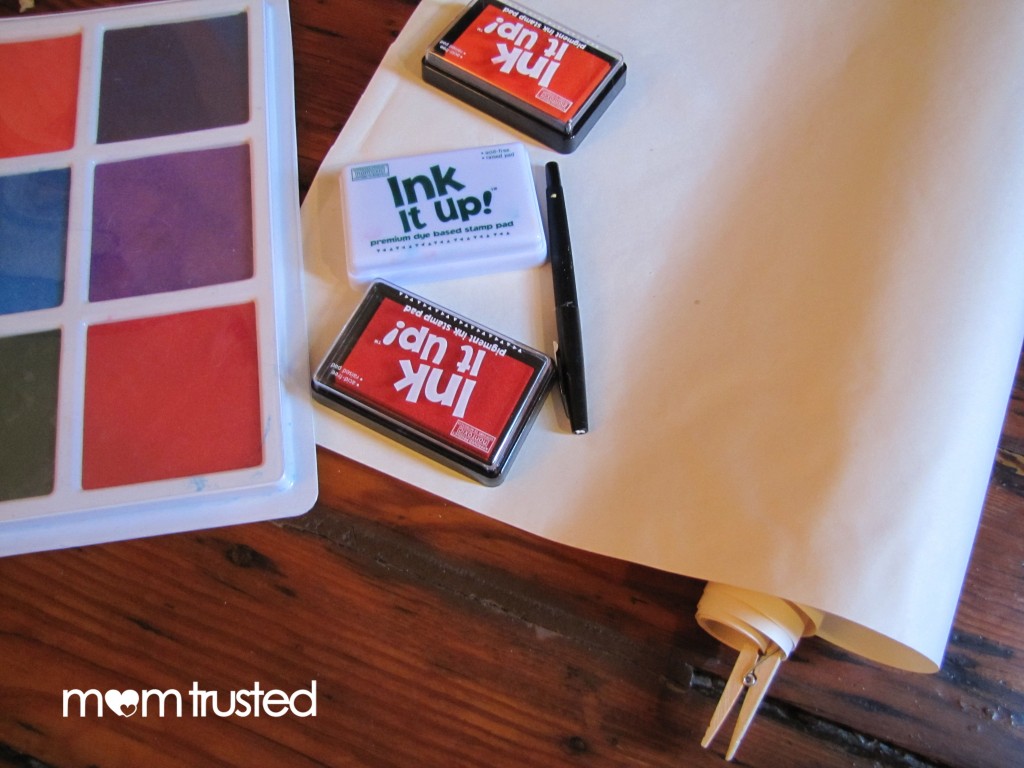 You'll need
Stamp pads (break out all the colors for this one!)
Wipes for fingers in between colors
A roll of paper (we got ours from Ikea, but they're also available at arts and crafts stores)
Black felt pen
A big space!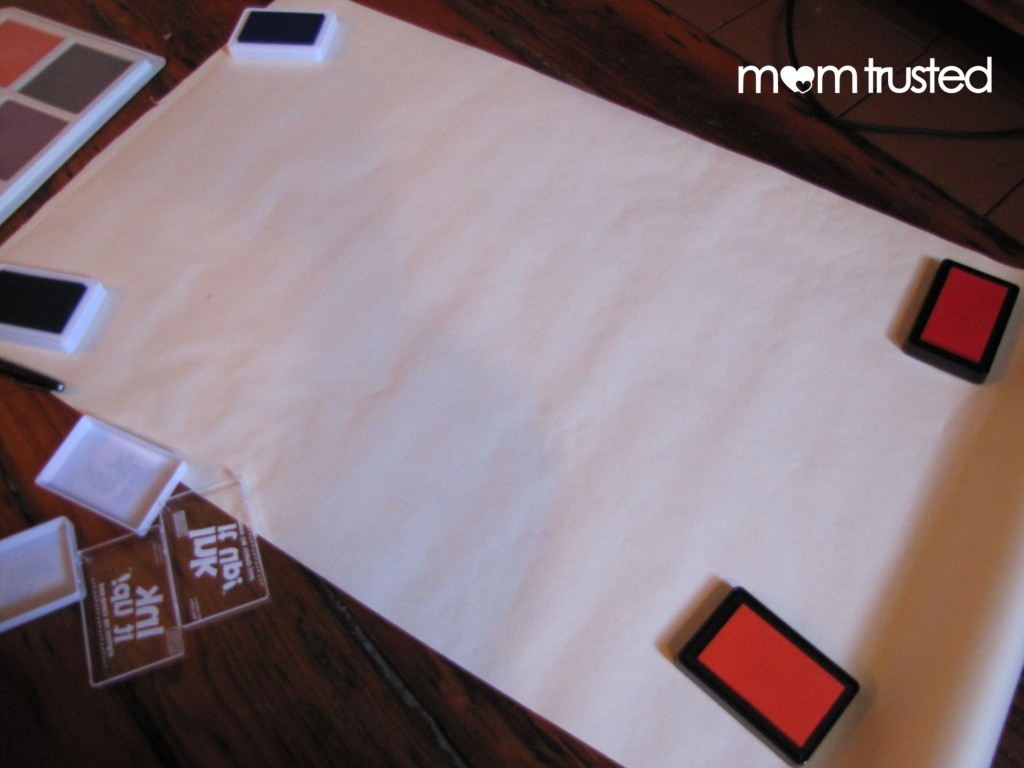 Roll your paper out on the floor or a big table – make as much as you think you'll need, and then some more.  If you're going to go ahead and make it, you might as well really go for it!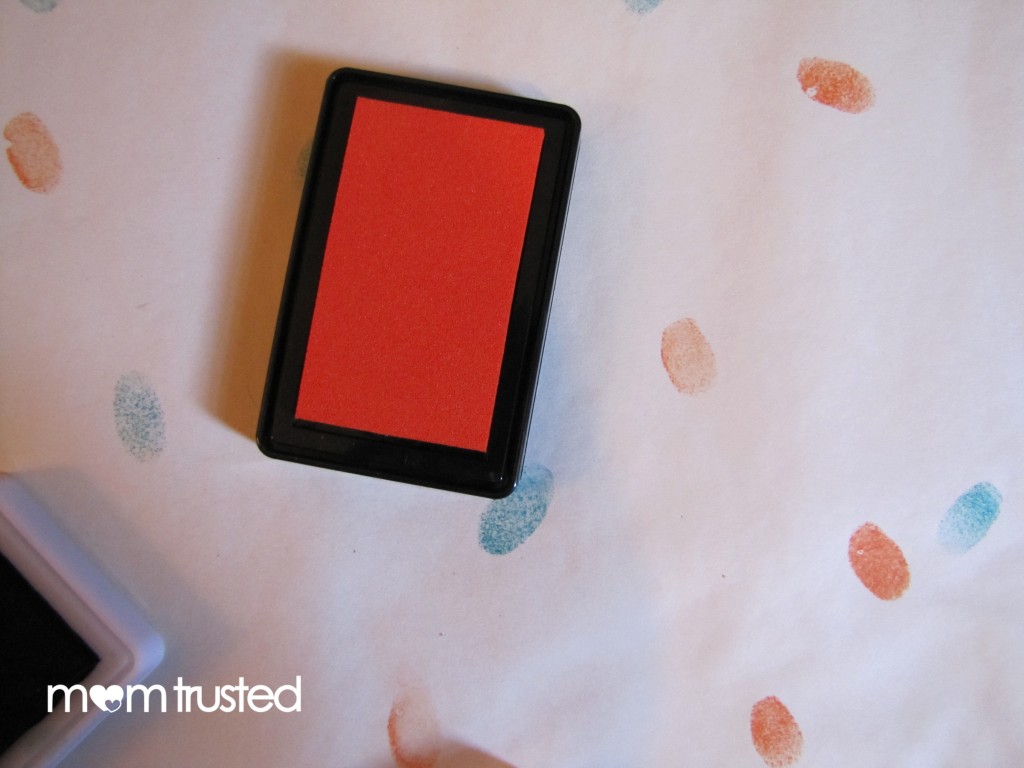 Set up stamp pads around the paper, and have the kids rotate around, filling the space with "little light bulbs".   Try and not mix up your colors – you'll end up with icky fingers and icky stamp pads!  Clean fingers in between colors using a baby wipe or wet paper towel.
When all your fingerprinting is done, connect the lights, drawing a little base and the cord!  You can make your string of lights as straight or as tangled as real lights might be!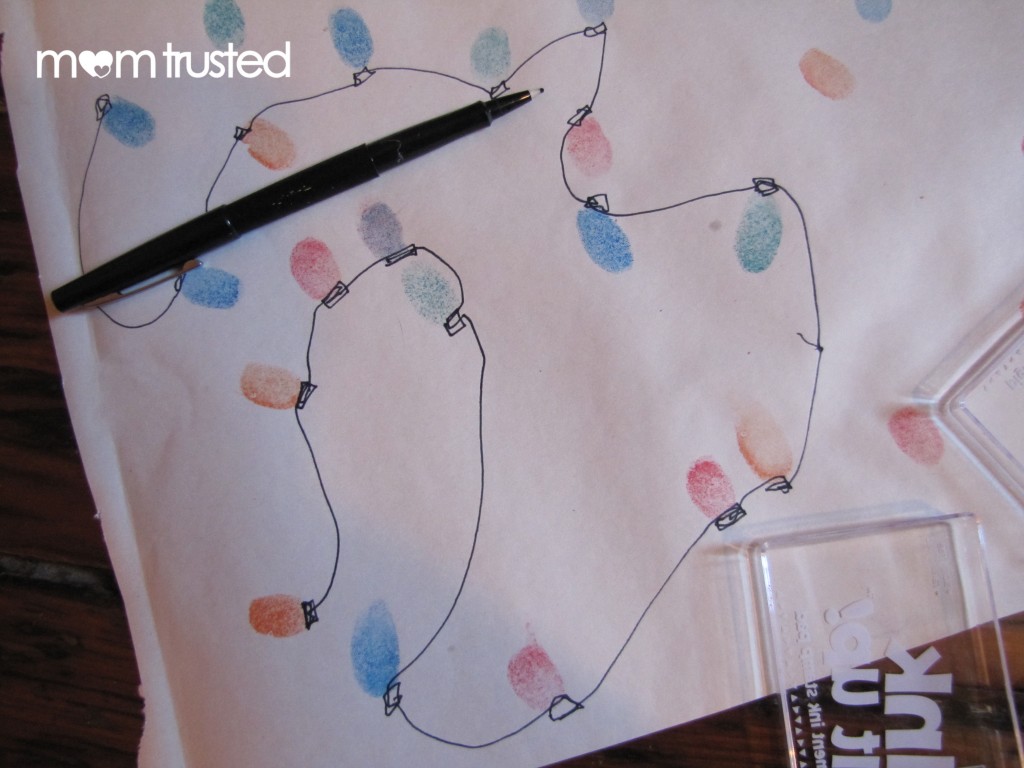 Wrap up some presents!  This makes an especially awesome gift wrap for giving stamp pads!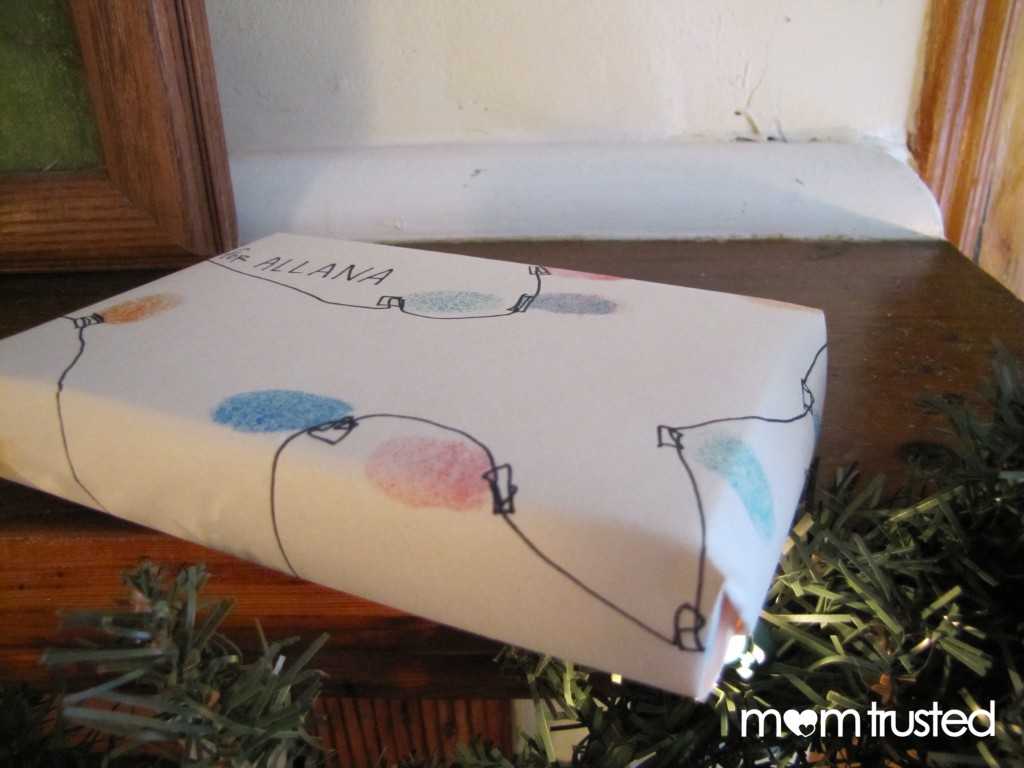 ---