Easy Foam Picture Ornaments for Preschoolers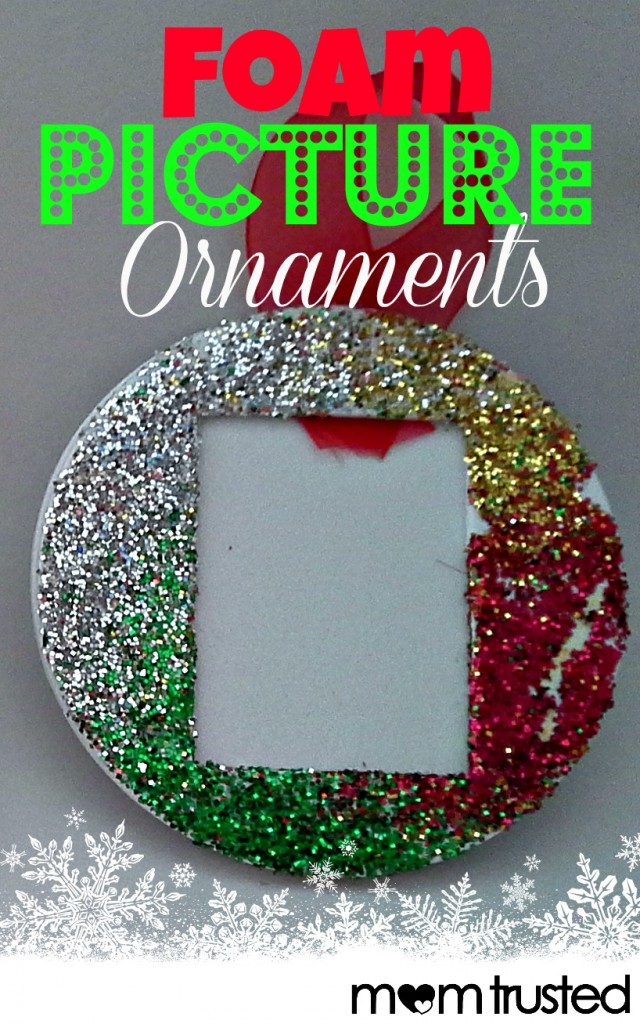 Here's a budget-friendly foam picture ornament that your preschooler can easily make for grandparents, friends, or teachers during the gift giving season. With just a few supplies easily located in your local dollar store and around your house, your preschooler can make enough of these beautiful, one-of-a-kind ornaments for all the names on his/her list. Additionally, this would also be a great activity to help occupy all the children at your next family get together….at least momentarily. =) Here's what you'll need to make this simple but beautiful foam picture ornament:
Materials:
Foam sheets (I got a multicolored package of 10 from the Dollar Tree)
Pen/pencil/marker
Scissors
Christmas cookie cutters (or just varying sized lids, bowls, cups)
Glue
Glitter, ribbon, sequins, beads, etc. (to decorate the ornament)
Paintbrush (helps with glue application)
Shallow dish (optional, but helps if more than one child is doing the project)
Newspaper or old sheet (optional but useful to put underneath workspace….well, unless you want glitter everywhere)
Picture of your child small enough to fit inside the ornament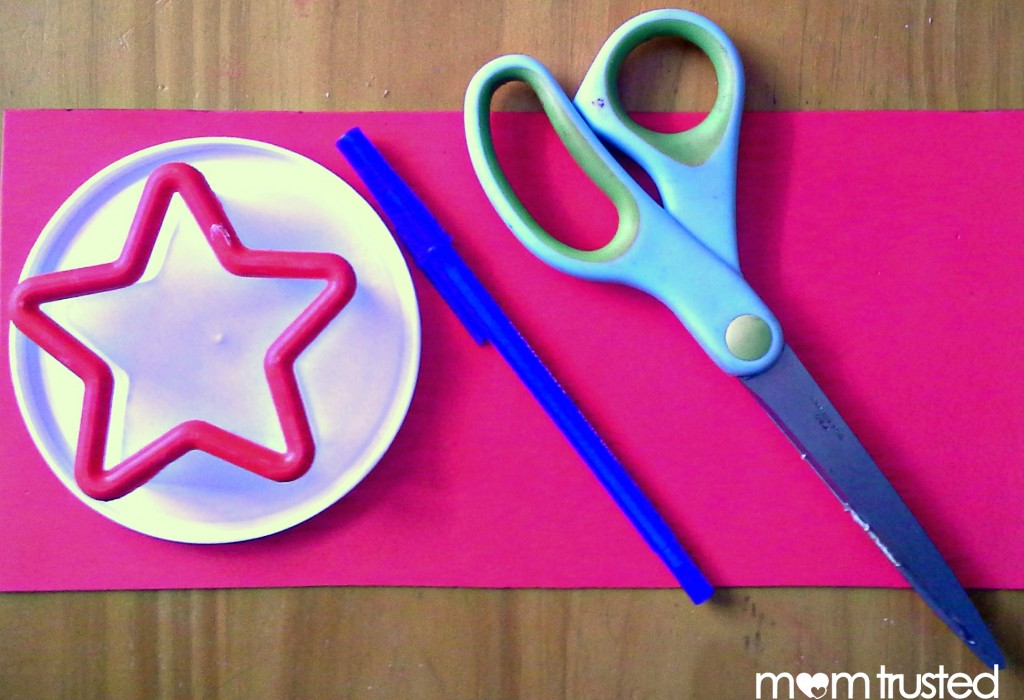 Step 1: While you can get these foam picture ornaments in a kit, it's more cost effective to make your own. Plus, you aren't limited to the colors and shapes the manufacturer packages together. To begin you trace 2 identical ornament shapes using the cookie cutters or other kitchenware. I used the lid of a plastic container to trace 2 circles on the foam.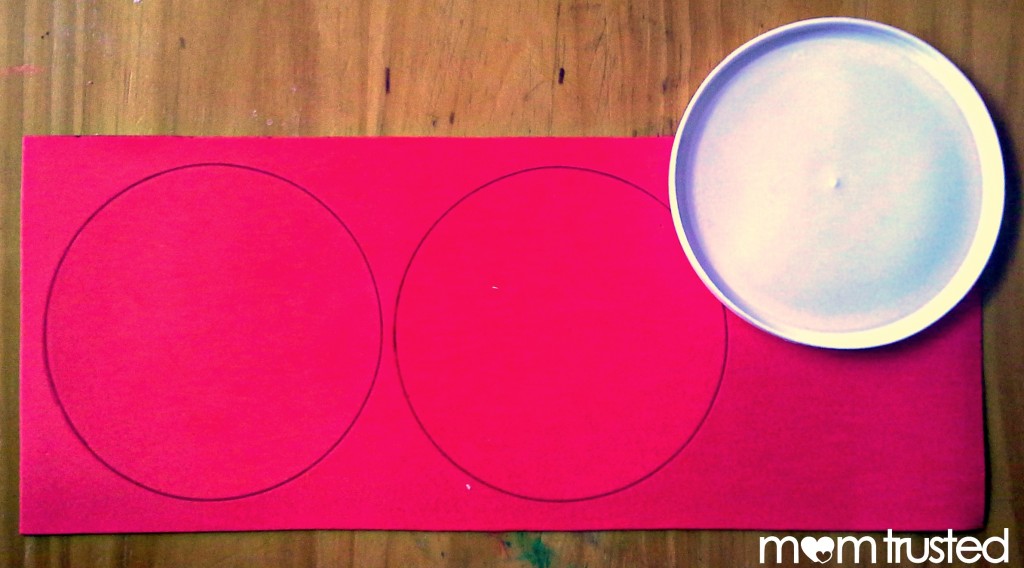 Step 2: Inside one of the 2 shapes you just drew, use a smaller lid or cookie cutter to trace an opening for the photo. Remember to only do this to one of them not both.  Now cut along the lines you drew.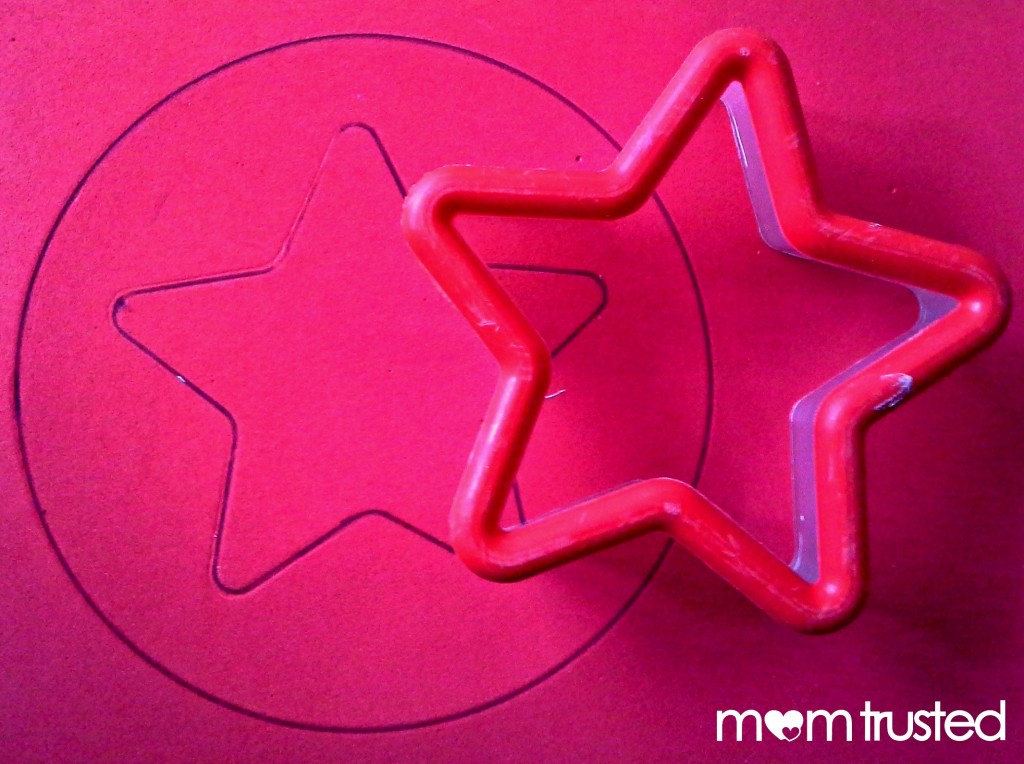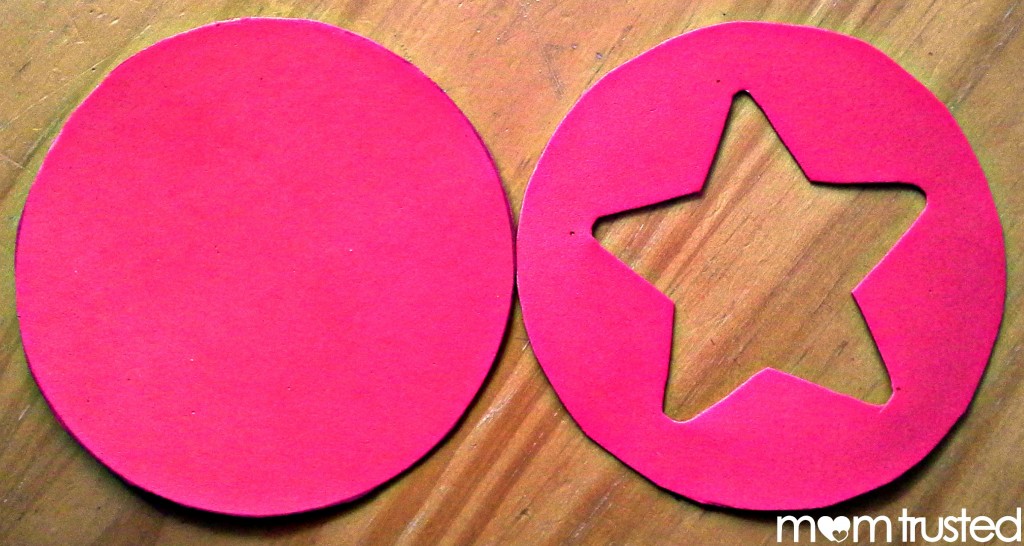 Step 3: At this point in the process, the ornaments are ready to be decorated. Let your preschooler decorate as many of the ornaments as s/he wants.
TIP: To save time and/or make the project easier (less messy), you can have preschoolers only decorate the side of the ornament with the cut out for the photo.
TIP: To make the glue go on easier for younger children, you can make a mixture of 1/2 glue, 1/2 water. It also extends your glue usage.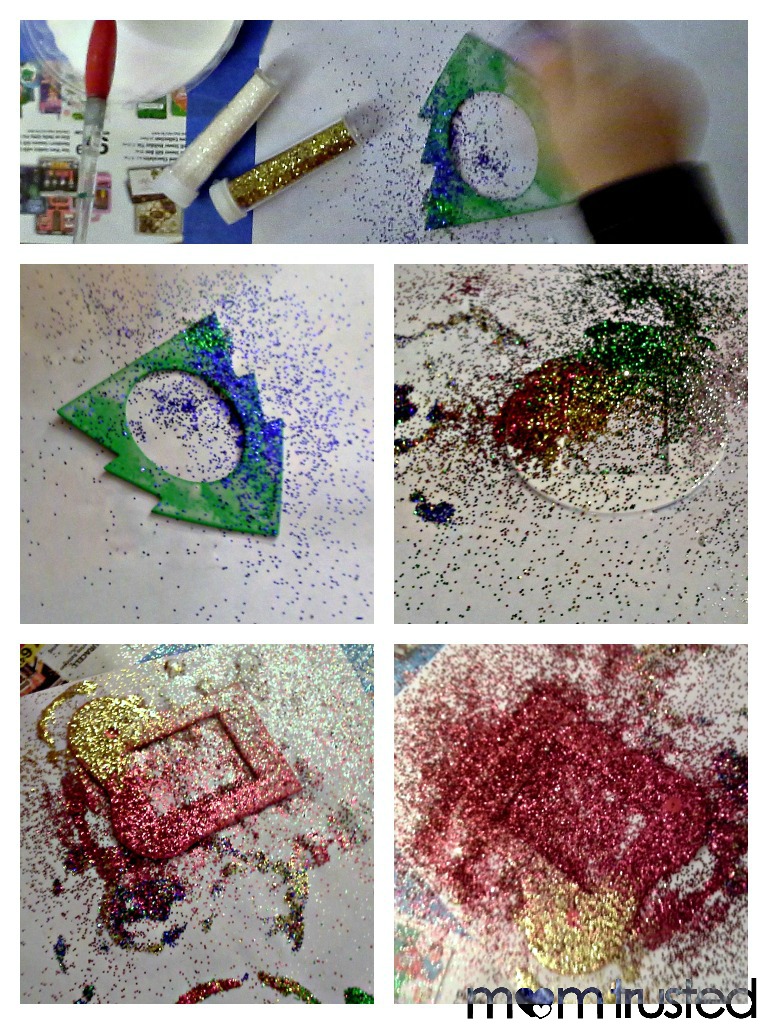 Step 4: Once your preschooler's ornaments are fully dry, you can center your child's photo inside, and then glue the back and the front together.
TIP: I only glued the top and bottoms, not the sides, so I can change my preschooler's pictures out if I happen to want a different photo.
TIP: I also glued a piece of ribbon inside before sealing the pieces together. Of course, you can easily use a paperclip to hang the ornament on the tree, too.
Step 5: After the glue has dried and the picture is inserted, the ornament is ready for it's official tree-hanging debut. It also makes a great gift from your preschooler to his/her teacher, grandparents, or friends. No matter who your preschooler ultimately decides to bestow this gift to, it's sure to dazzle for years to come. Enjoy!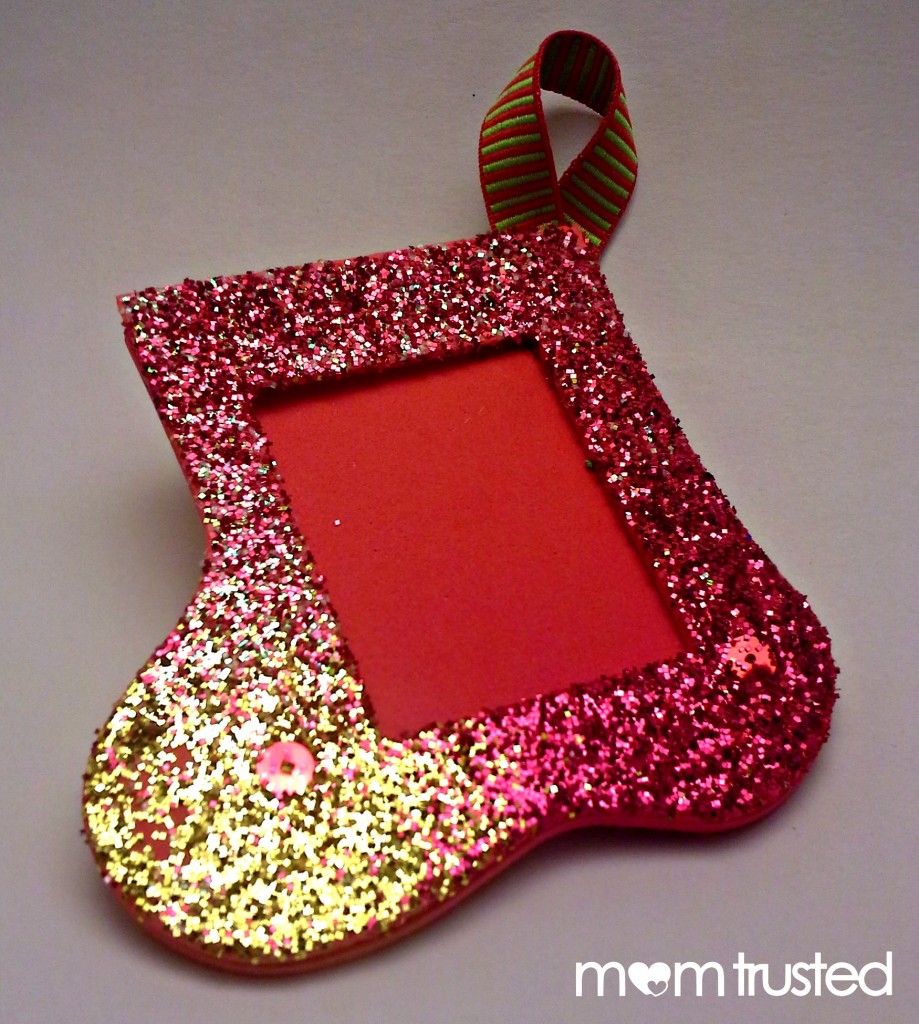 See hundreds of other family projects and activities here.
Love this post? Support us by using our FREE service to find local child care or preschools nearby.
---