Watercolor Snowflakes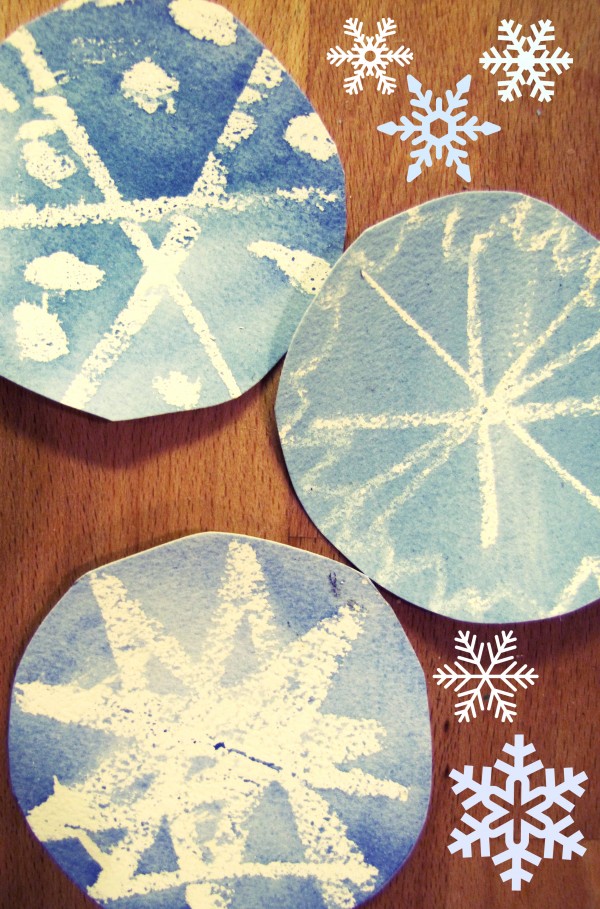 Use a watercolor resist method to make these great snowflakes that seem to magically appear when they're painted!  Make a whole bunch and make a garland, or use them as gift  tags on presents!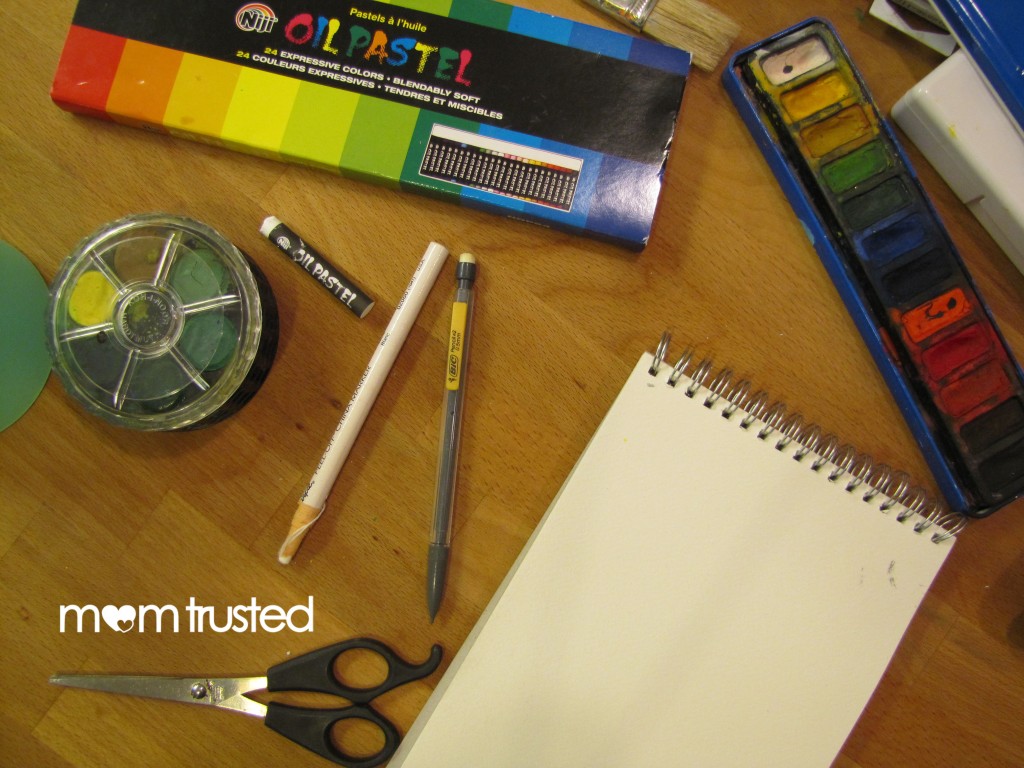 You'll need
Heavyweight or watercolor paper
White pastel crayon, china marker, or oil pastel
Pencil
Watercolor paints, water and brushes
Scissors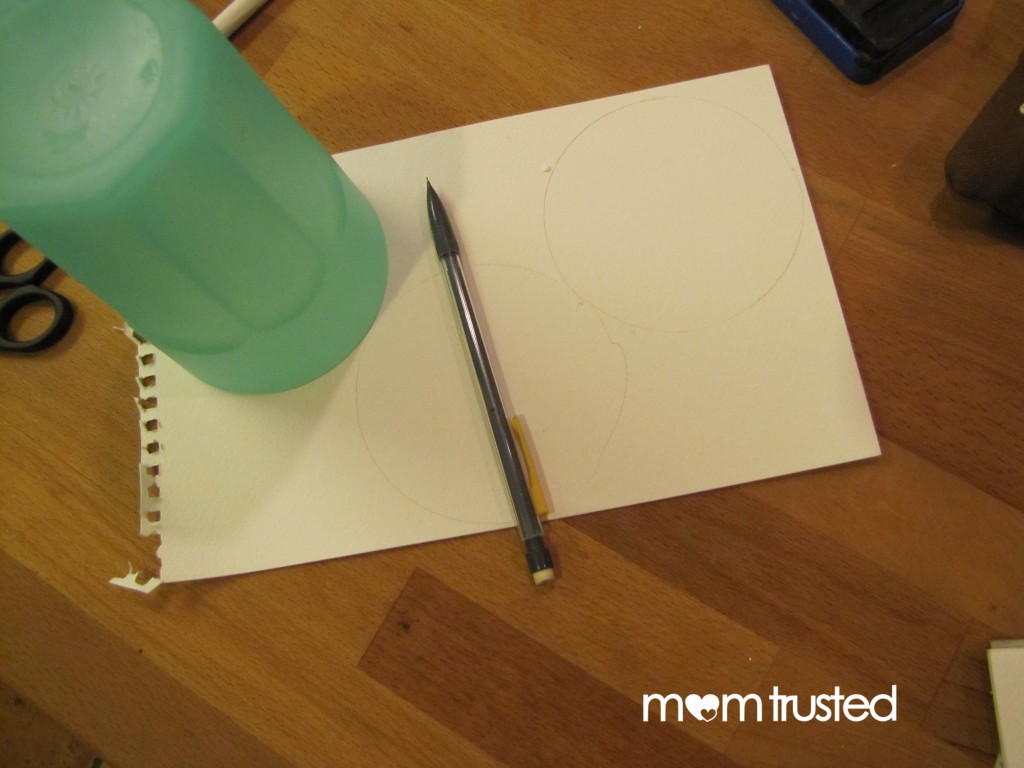 First, trace some circles on a sheet of paper. We used a cup.  You don't need to cut them out yet – it's a little easier to do that at the end!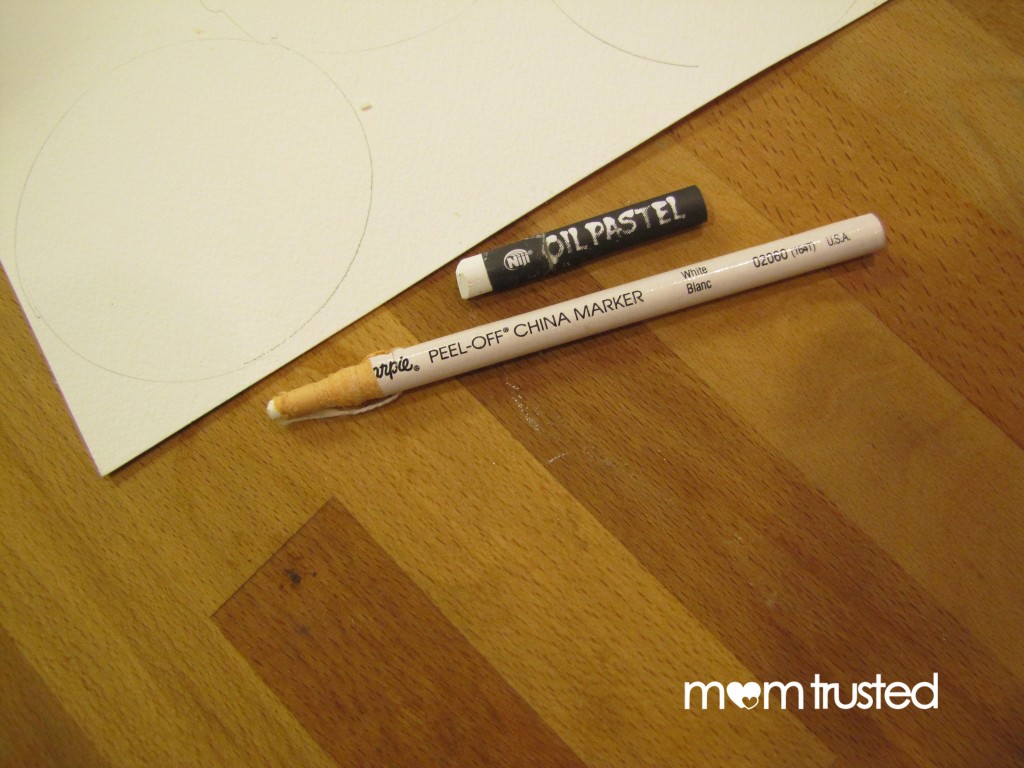 Use the white crayon to make snowflake designs.  You'll just barely be able to see them, but don't worry!  They'll appear later.  Make as many or as few marks as you and your little snowmaker want to make.  Press hard and use lots of the crayon or pastel!  This will "resist" the water color later.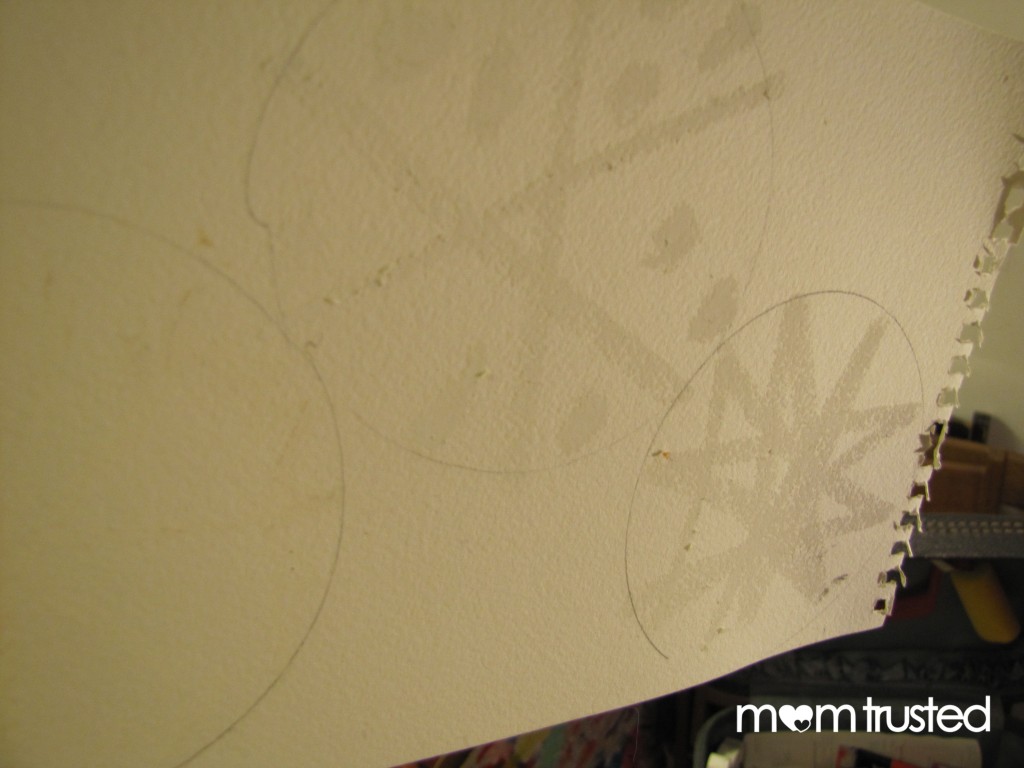 When you're all done with your designs, paint over them with blue paint (you could of course try out other colors too, but blue seemed the most appropriate for snowflakes.  Maybe you could try a whole rainbow!)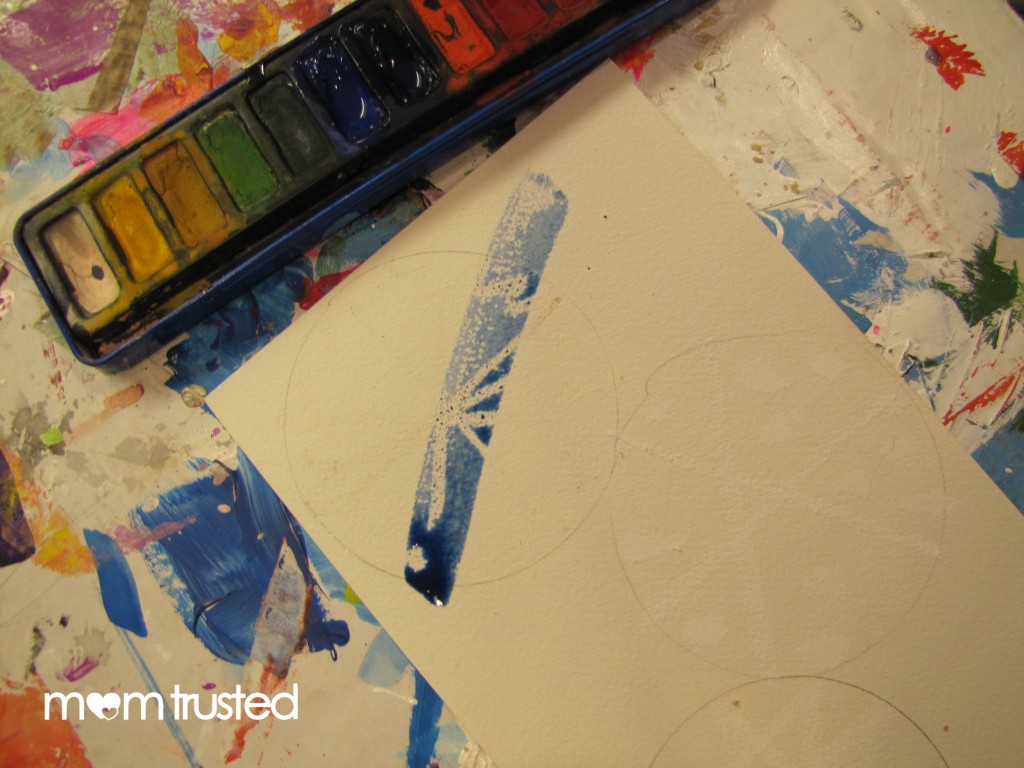 As you paint over the circles, your snowflake designs will appear like magic!  When the paper is dry, cut out your circles and use them for holiday décor.  Fun!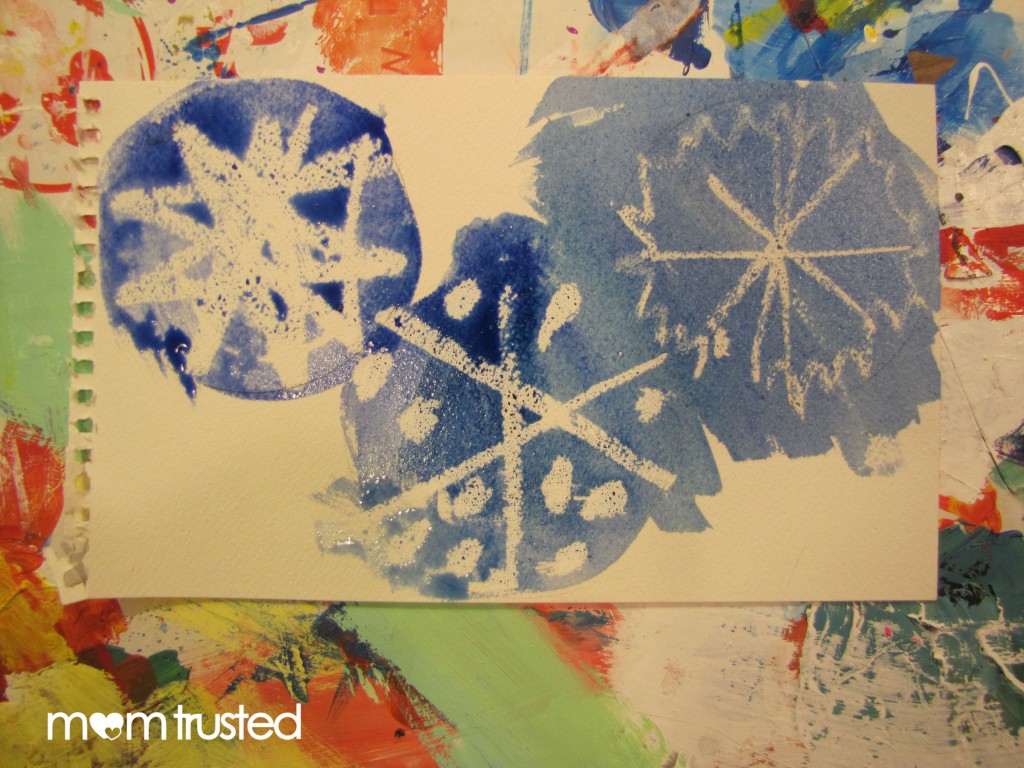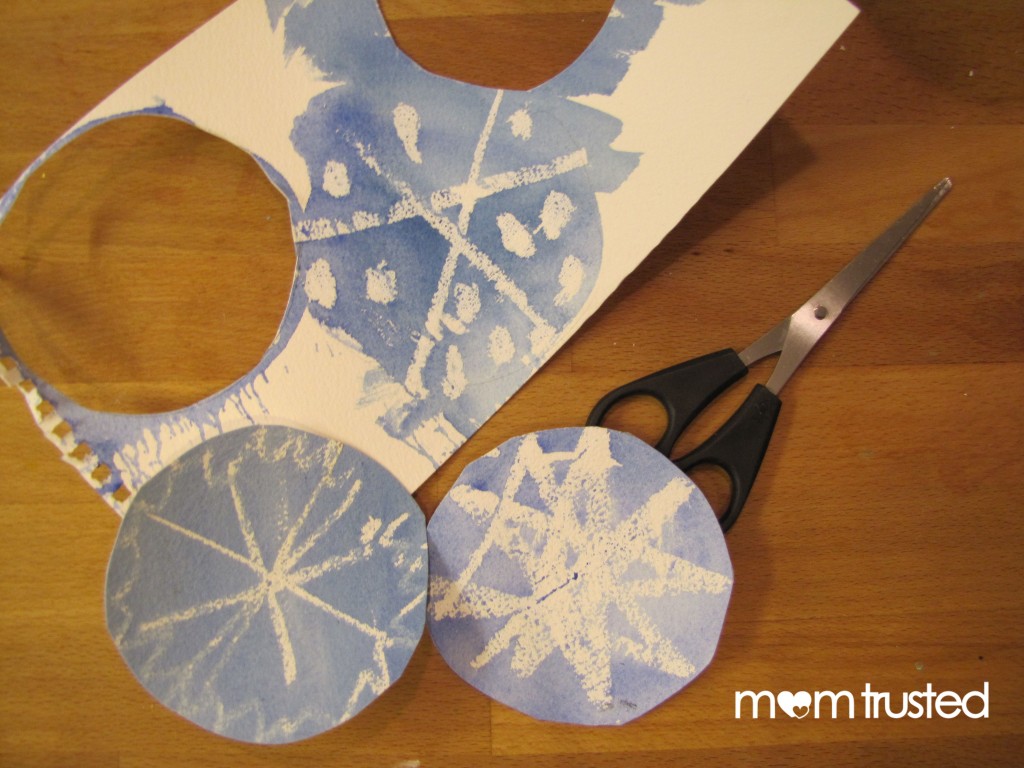 ---