Recycled (Upcycled) Crayons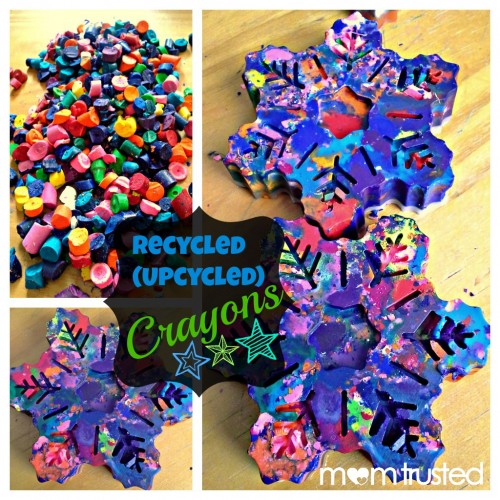 I'm not sure what it is about giving my preschool daughter a box of new crayons, but she immediately takes off the paper and breaks them into tiny (unusable) chunks. Perhaps I'm one of the few people who has never thought to combine all those small pieces of crayons to make one larger, multicolored crayon. I've seen the crayons melted in many ways, but when I saw this on Pinterest, I knew this was perfect! I just so happened to have a silicone snowflake muffin tin I bought last Christmas (still unused). Not only was this an ideal way to deal with the broken crayon fiasco at our house, the snowflakes would make a perfect gift for my children's teachers and/or cute, colorful, and recycled Christmas ornaments. Obviously, the silicone muffin tin is not necessary to make these….well, unless you really want a snowflake shape. =) But the common muffin tin works just as well, making circular disks of coloring fun! You can still give these as ornaments, either using small cookie cutters to indent into the crayon or using a pen or pencil to carve out a message. Either way, it's a great way to recycle and reuse!  Here's what you'll need to make these colorful combined crayons: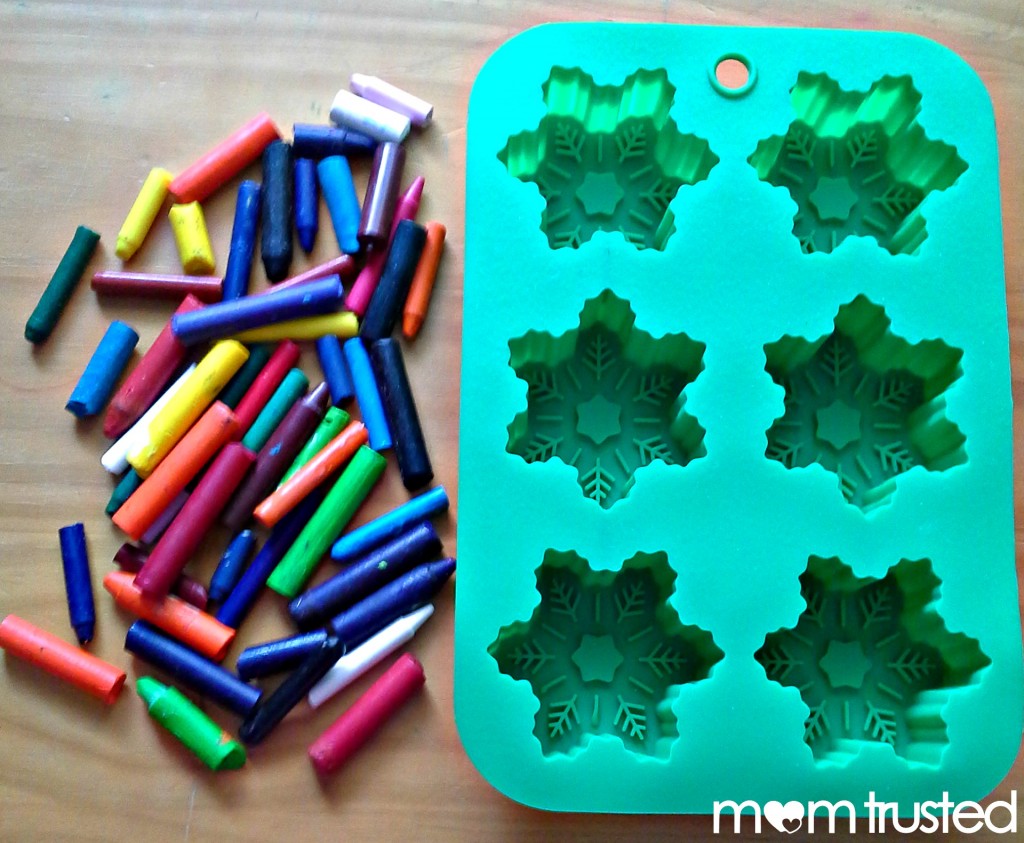 Materials:
Crayons (paper removed and snapped or cut into smaller pieces)
Oven safe container (muffin tins work great)
Oven
Knife (optional –  to cut the crayons into pieces)
Step 1: Either have your preschooler choose the colors they want to make the larger crayon or recycle the broken pieces you already have. Make sure the paper is removed (the paper removal is a great fine motor activity for those small hands!)
TIP: You may want to preheat the oven to 250 degrees prior to starting or while your preschooler is busy removing the paper from the crayons.
Step 2: You can either have your preschooler break the crayons into smaller pieces, or you can use a knife to cut the crayons into even tinier pieces. Obviously, the knife is for ADULT use only!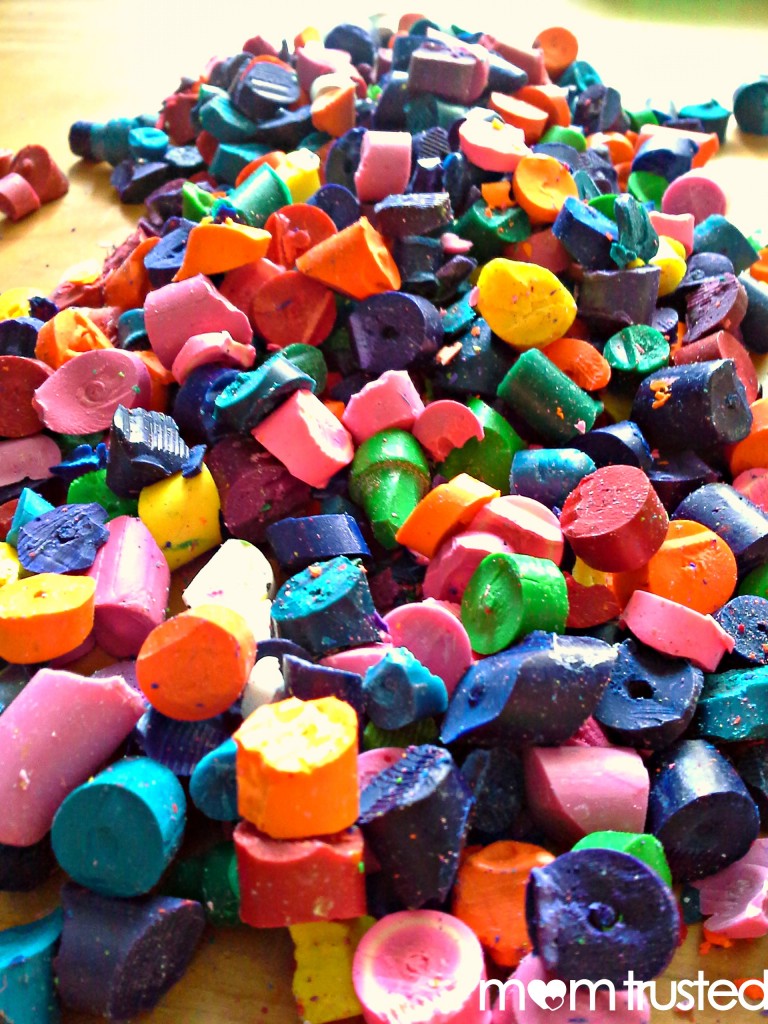 Step 3: Have your preschooler put the crayon pieces or small chunks into the oven safe container.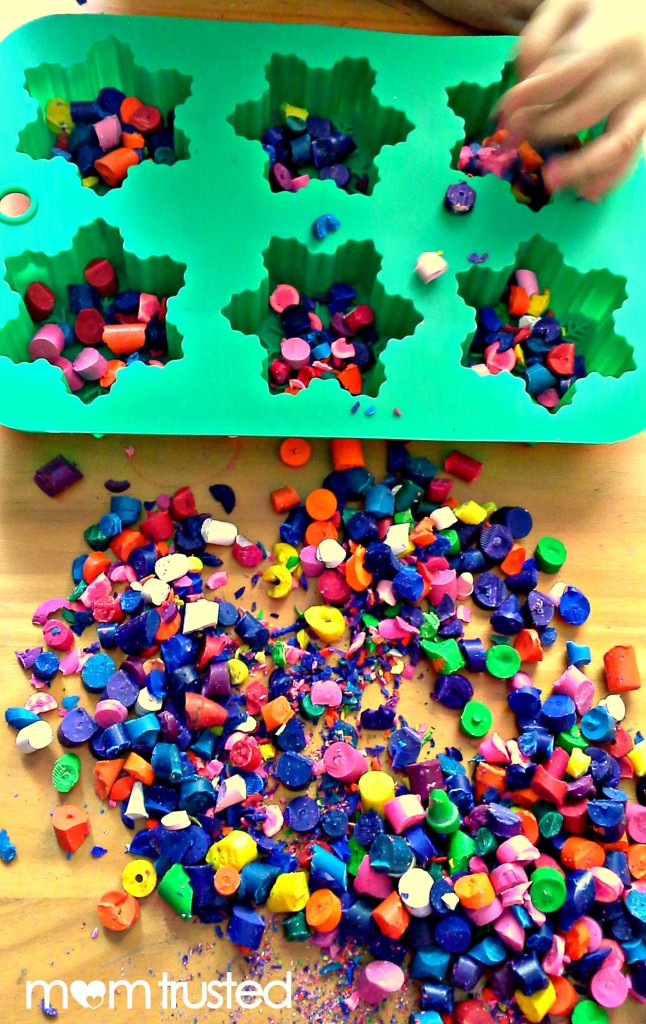 Step 4: An ADULT should place the container into the oven, which is heated to 250 degrees, for 15 minutes.
Step 5: Remove from oven and allow to cool completely before removing.
TIP: Once the crayon starts to solidify a little, this is the best time to use a pen/pencil/nail to make a hole in the top if you want to use this as an ornament. You can also wait until it is completely cool and use a drill to make the hole.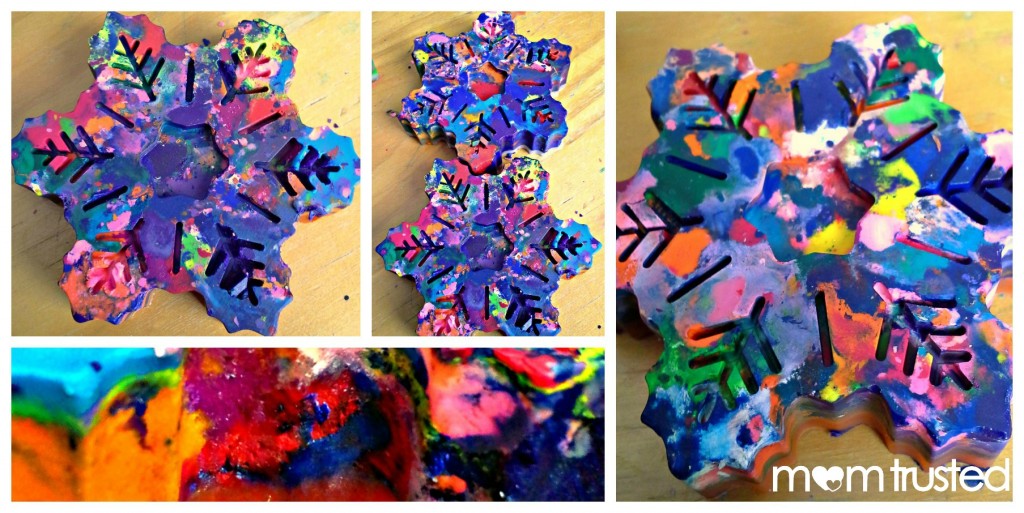 ---