"Hand"made Thanksgiving Cards
Thanksgiving is just a few days away, but there's still time to make a quick and easy memento for your family and friends with your preschooler. Not only will you forever capture your little one's handprint, you will also have a beautiful card that you can personalize inside with your own words (or your preschooler's) to say just how thankful you are to those special people in your life. Here's all you'll need to make these "hand"made Thanksgiving cards:
Material:
Blank white cards (got a pack of 8 for $1.50 from Michael's) or white paper folded in half to make a card
Paint (I used red, orange, yellow, blue, and brown)
Paintbrush
Googly eye (got a package for a $1 at the Dollar Tree)
Markers (I used these to color the letter stamps)
Letter stamps (optional, but added a nice touch; got these at Target for $1)
Ribbon to make a bow (optional, but I liked how it looked )
Glue (used for the ribbon to make the bow shape)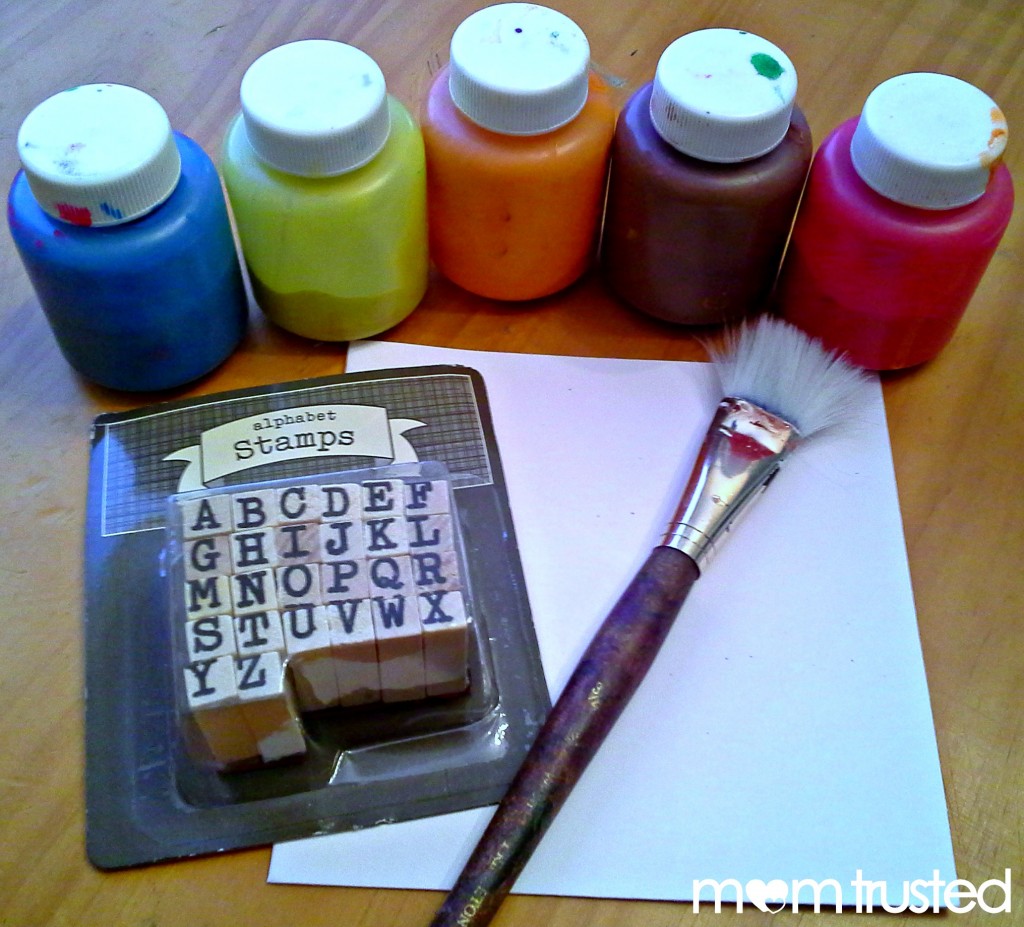 Step 1: Use a paintbrush to paint different colors onto your preschooler's hand. Typically, the brown is reserved for the turkey's body and the other colors for the finger "feathers", but feel free to have your little one use whatever colors s/he wants. Who says a turkey has to be brown? =)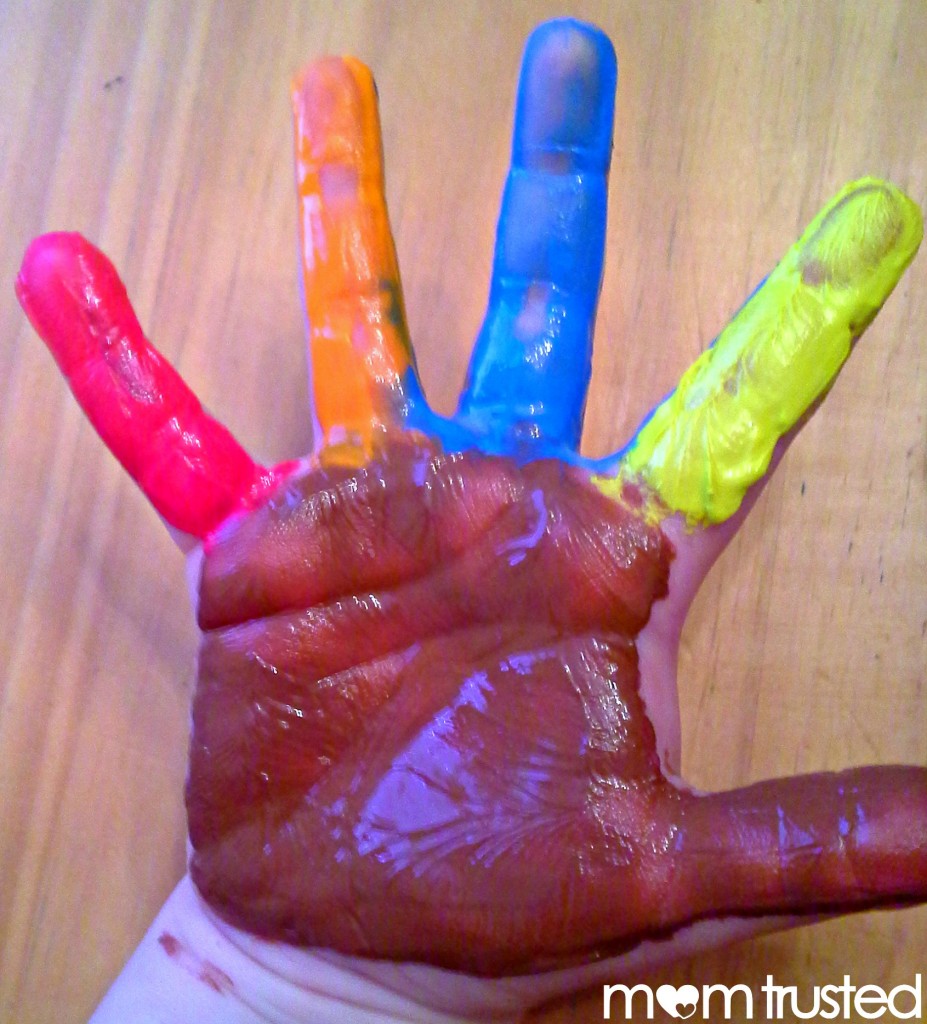 Step 2: Carefully, have your preschooler place his/her hand onto the card. Depending on how young your little helper is, this may have to be done a few times to get it just right (a.k.a. not smudged to an unrecognizable, albeit colorful, mess).
TIP: If you are doing this for an infant or a very young child, it may be best to limit the different colors and do this while they are asleep. It keeps the smeared handprints to a minimum.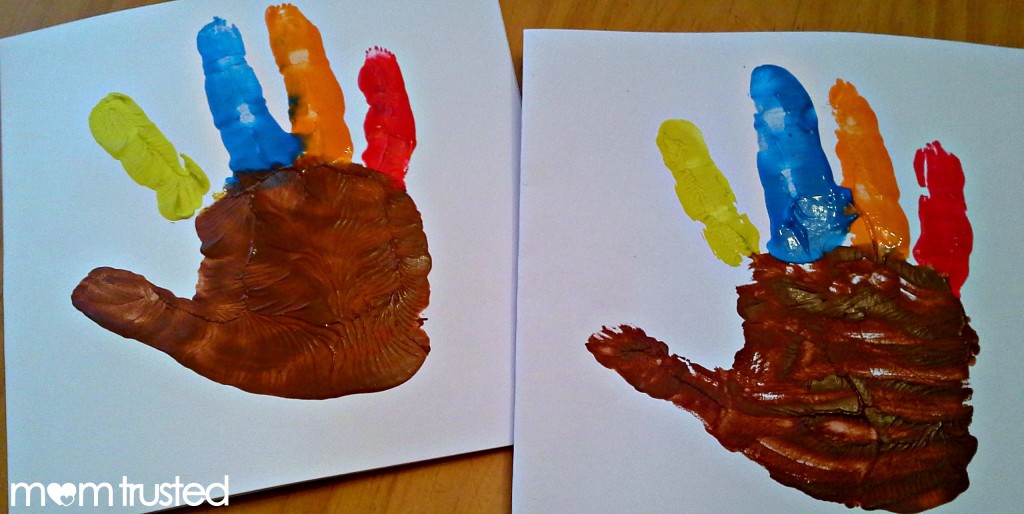 Step 3:
Once the basic turkey body is dried, it's time to add the details. A dollop of glue and a googly eye, an orange marker and a sliver of red felt, and a small bright bow (
quick: how to make your own bow
)….and TA-DA! You've got a super cute turkey ready for giving thanks to those special loved ones. You can even use some letter stamps and markers to add another colorful touch, or just have your preschooler write the "thank you" on the front. These are so simple and cute, you may want to make them for everyone you know! Enjoy! =)
---