Goo and Slime Monster Specimens for Your Little Mad Scientist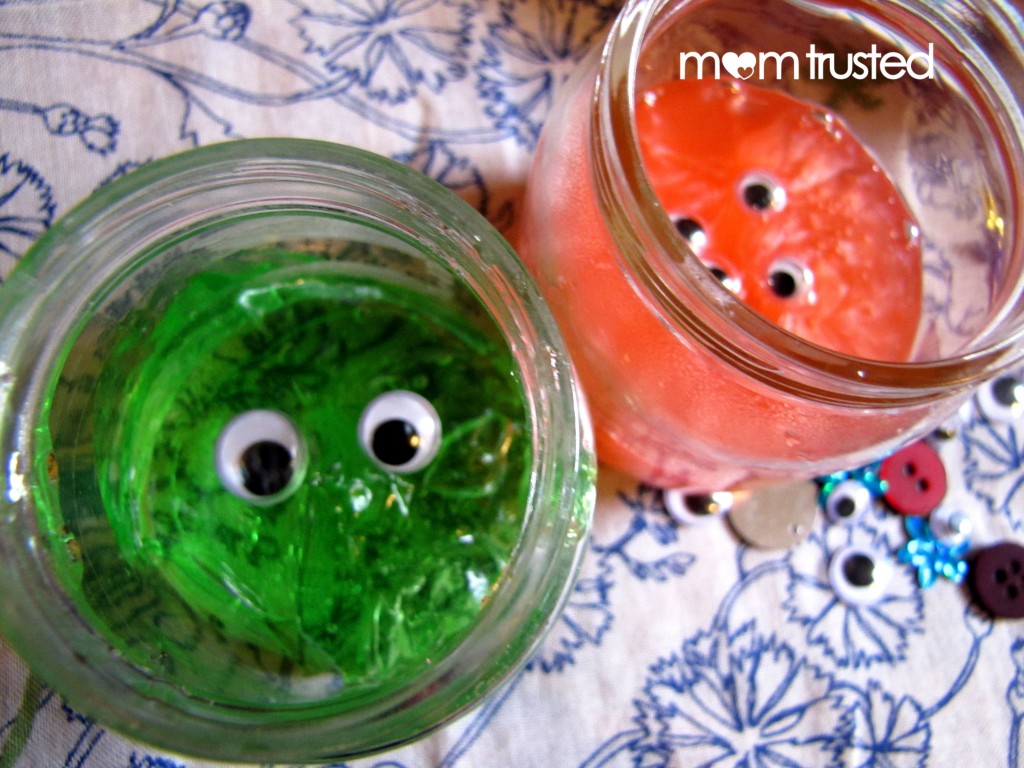 Babyfood jars are great for recycling into "specimen" jars. Show off some spooky catches by creating goo and slime monster specimens!  (I first saw a version of this project on Pinterest, from MakeandTakes.com)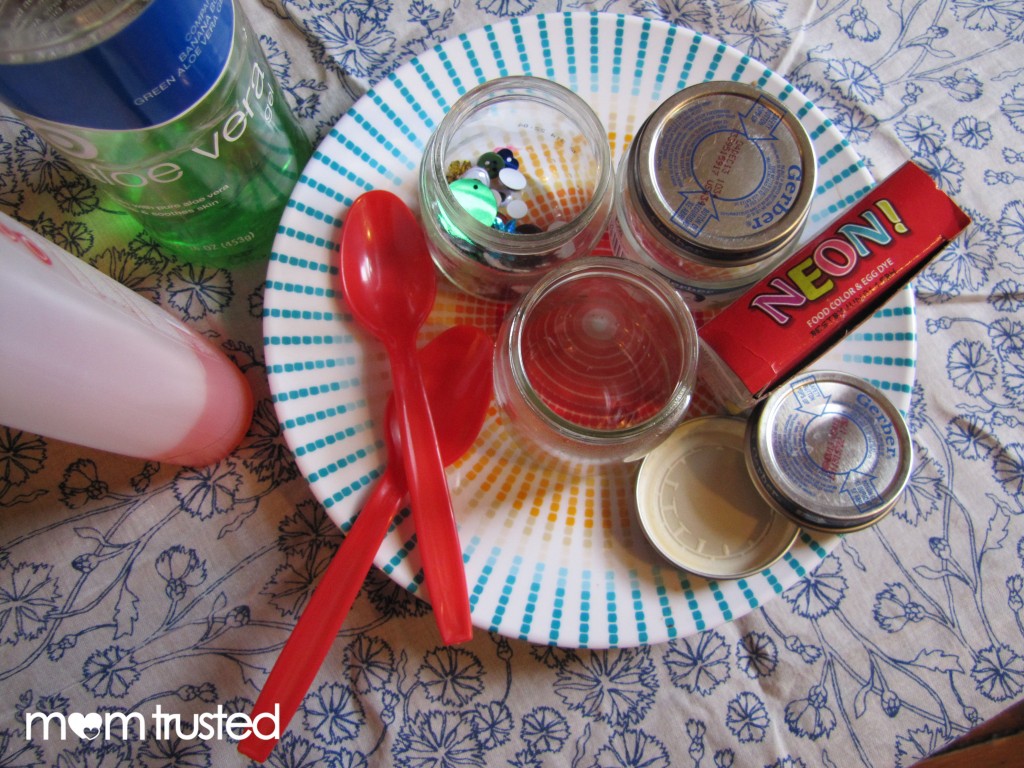 You'll need
babyfood jars (small canning jars, or salsa jars would work too!)
"goo and slime"*
eyeballs
paper, pen, gluestick for labeling (optional)
food coloring (optional, if your substance doesn't have enough crazy color!)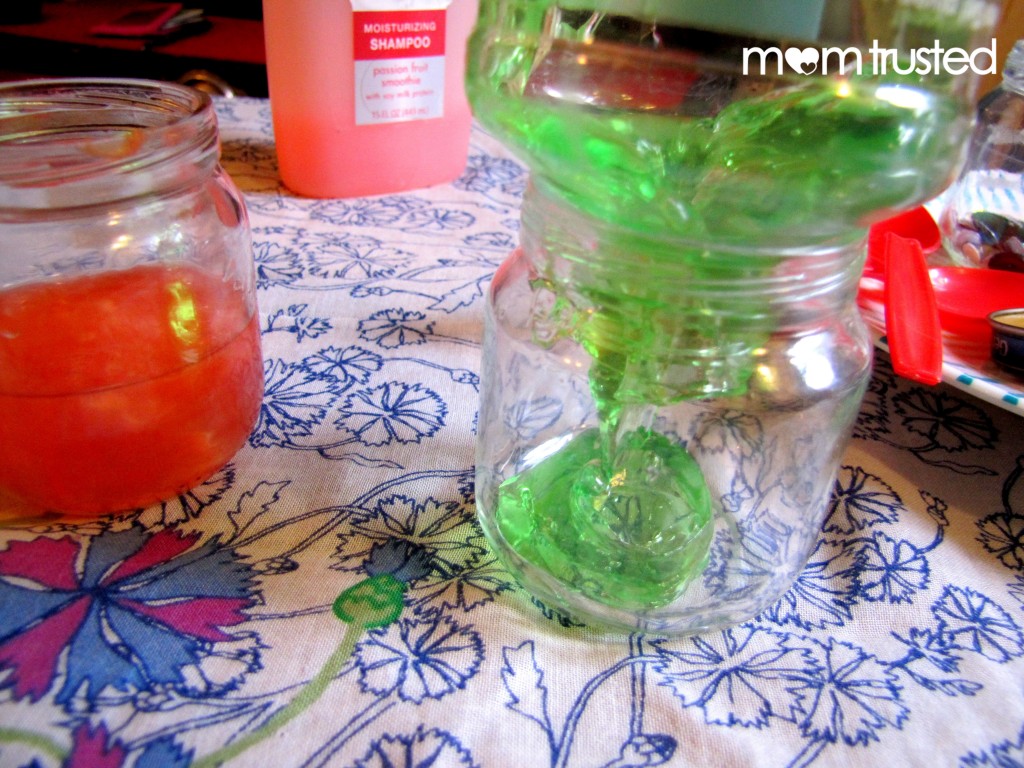 Clean your jars, and remove the labels. Take some time to carefully consider what kind of monster you'll "catch" in them. Obviously, gooey substances will work best! *We settled on shampoo and aloe vera, but a lot of household substances might work – corn syrup would be especially sticky looking! Just keep safety in mind, and stay away from oily substances.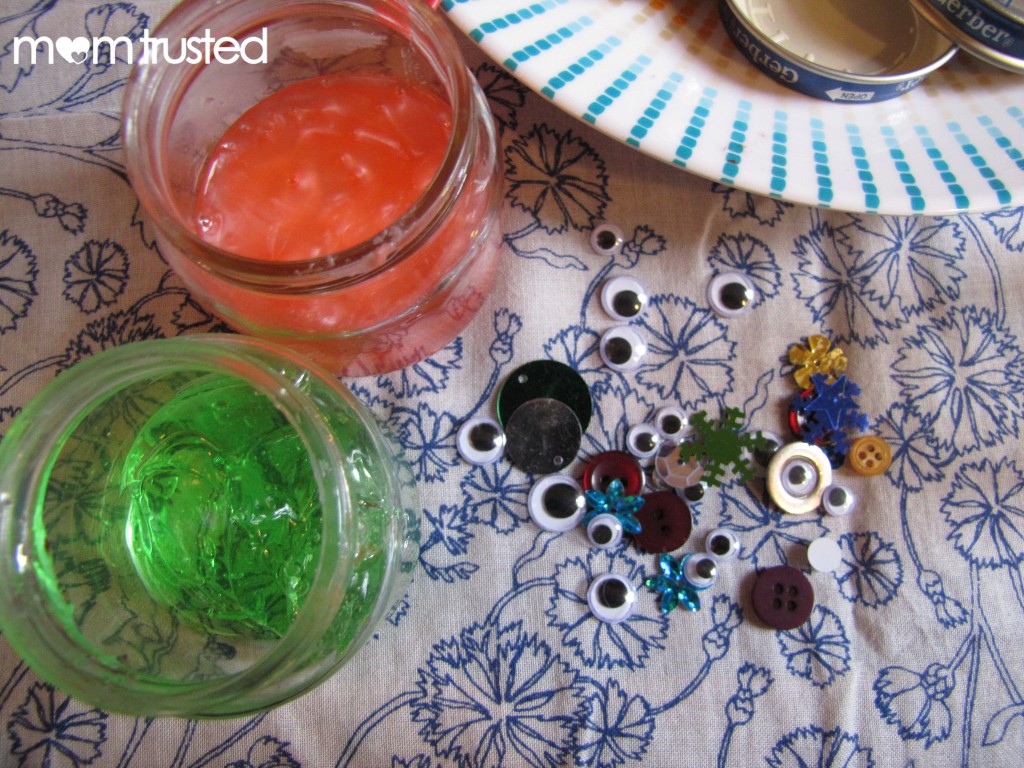 Fill the jars as full as your monster fills them! Add eyeballs, and come up with good names for your specimens. Finally, find a good display spot – if it's up high and safe, you might not need the lids on, but if it's slightly more precarious, I'd screw that lid on tight! Adding some craft glue before closing the lid will ensure it stays closed. These are a good spooky additional to any explorer's collection!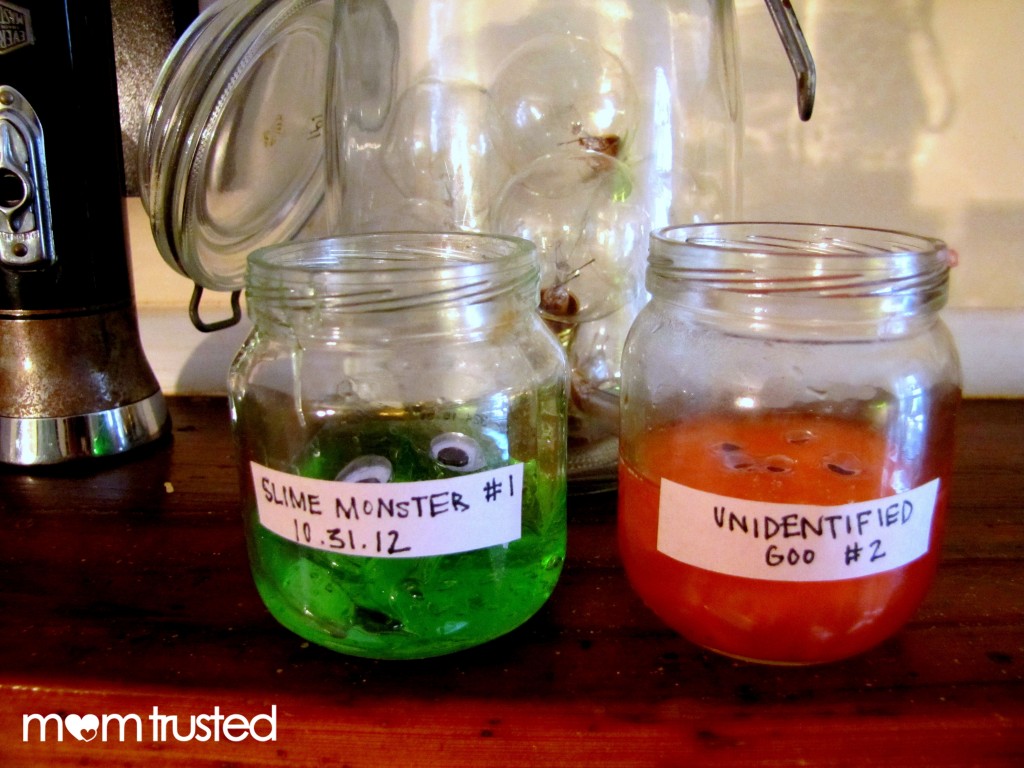 See hundreds of other family projects and activities here.
Love this post? Support us by using our FREE service to find local child care or preschools nearby.
---