Colorful Leaf Printmaking Project for Kids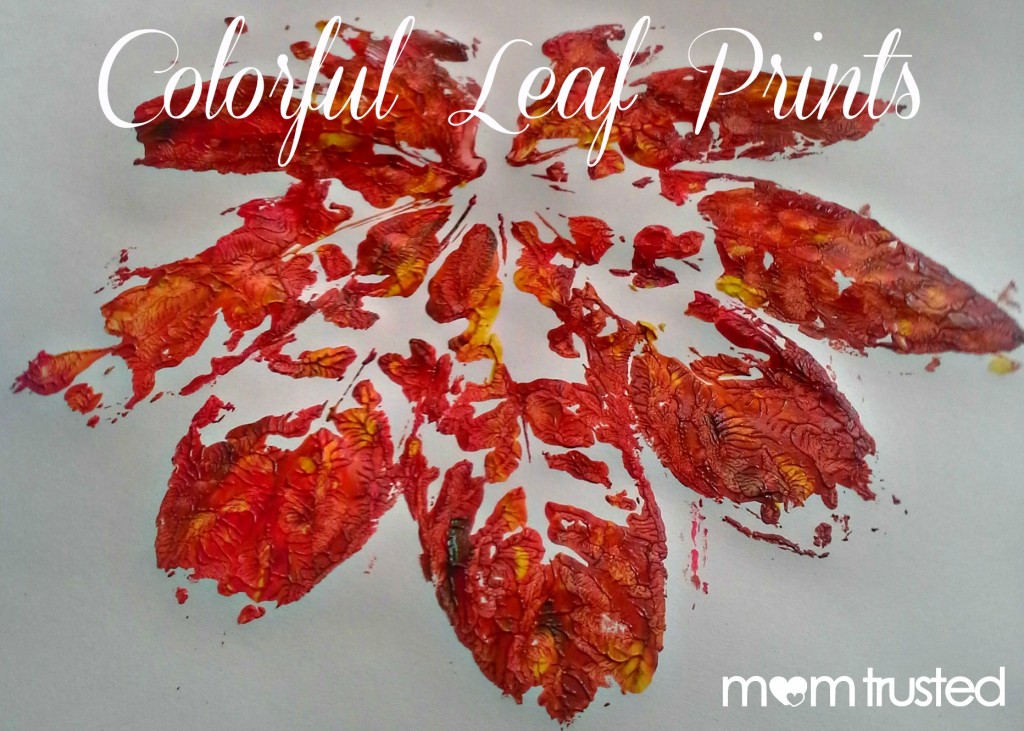 As the weather gets cooler and we stay indoors more, it's always nice to incorporate natural elements from the outside world into your room. One way to do this is to gather large leaves and have your preschooler(s) make colorful leaf prints, such as the ones seen here. After seeing these, I had to make some with my 3-year-old daughter. While you can use any color paint you want, we stuck with more traditional fall colors. Here's what you'll need to make these beautiful leaf prints: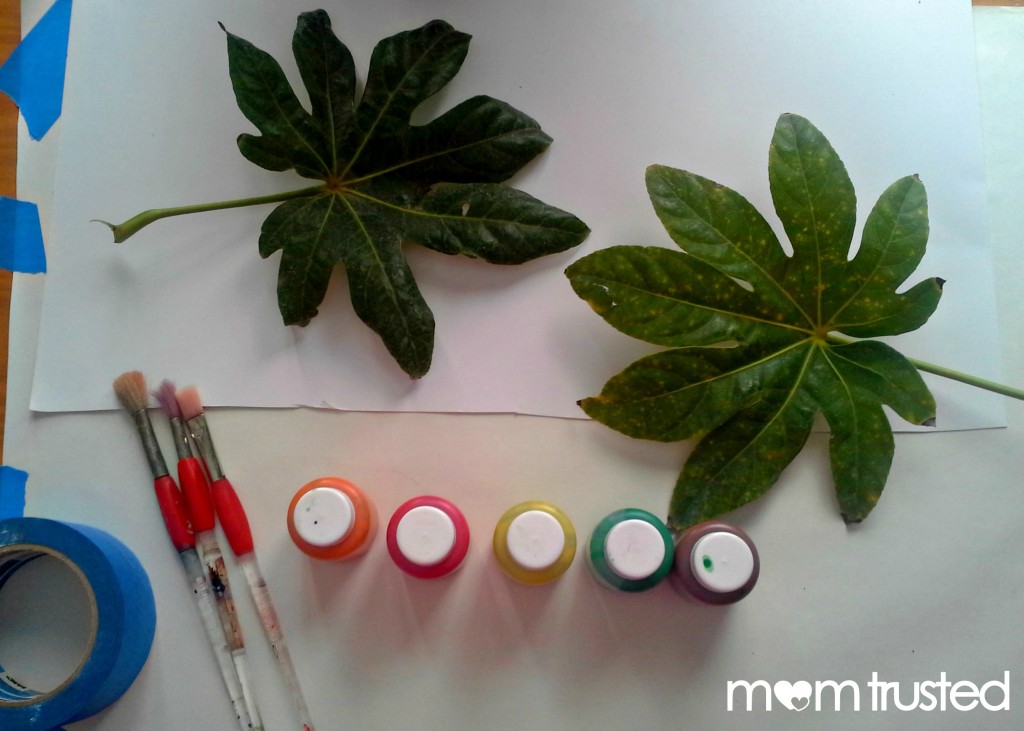 Materials:
Leaves (Larger leaves with a long stem work better for smaller hands)
Different colored paints (we used fall colors: red, orange, yellow, green, and brown but any colors can be used)
Paint brushes
Paper (2 different sheets were used: 1 sheet to paint the leaf and 1 sheet to press the leaf onto)
Tape (to hold the paper down- optional but really helpful)
Container(s) to hold the paint (optional but keeps paints from getting mixed and helpful if more than one child is painting)
Step 1: Take a nice, long walk outside with your preschooler(s) to look for leaves. The color of the leaf is not important, but a larger leaf with a long stem is much easier for preschoolers to work with. Of course, if your preschooler has his/her heart set on a tiny leaf, by all means work with the leaf chosen!
Step 2: Once you have all the materials prepared and ready to go, have your preschooler(s) paint the leaf on top of a scratch sheet of paper or a scrap newspaper to keep the paint from getting on the sheet of paper designated for the print.
***This is really helpful since it may be easier to paint the leaf with it resting on the table.***
Step 3: Once the leaf has been painted, flip the leaf over onto the blank sheet of paper and press all over the leaf's surface to make sure that the paint from the leaf transfers to the paper.
***Depending on the age of your preschooler(s), an adult may need to help flip the leaf and/or help press the leaf.***
Step 4: Slowly leaf the leave to reveal the beautiful print. Allow the paint to dry thoroughly.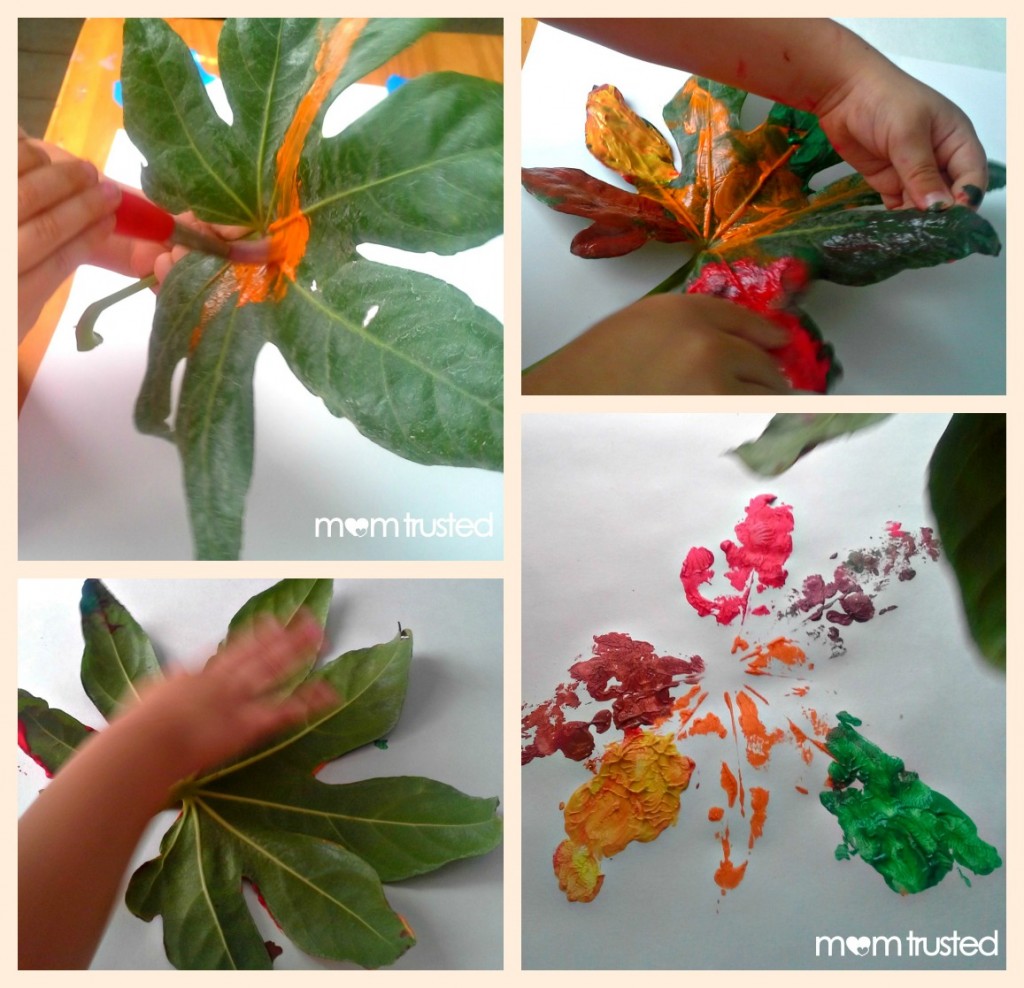 Additional Art Project Using Leafs:
Instead of turning the leaves over to make prints, let your preschooler(s) use the leaves to swat the paint onto the paper. Not only does this make an interesting paint design, your preschooler(s) will have a blast doing it!
***It may help to skip the paintbrushes altogether and set out paper plates with the paint to dip the leaves into. Be prepare for paint splatters to go everywhere! If this is an issue, just move the project outside. ***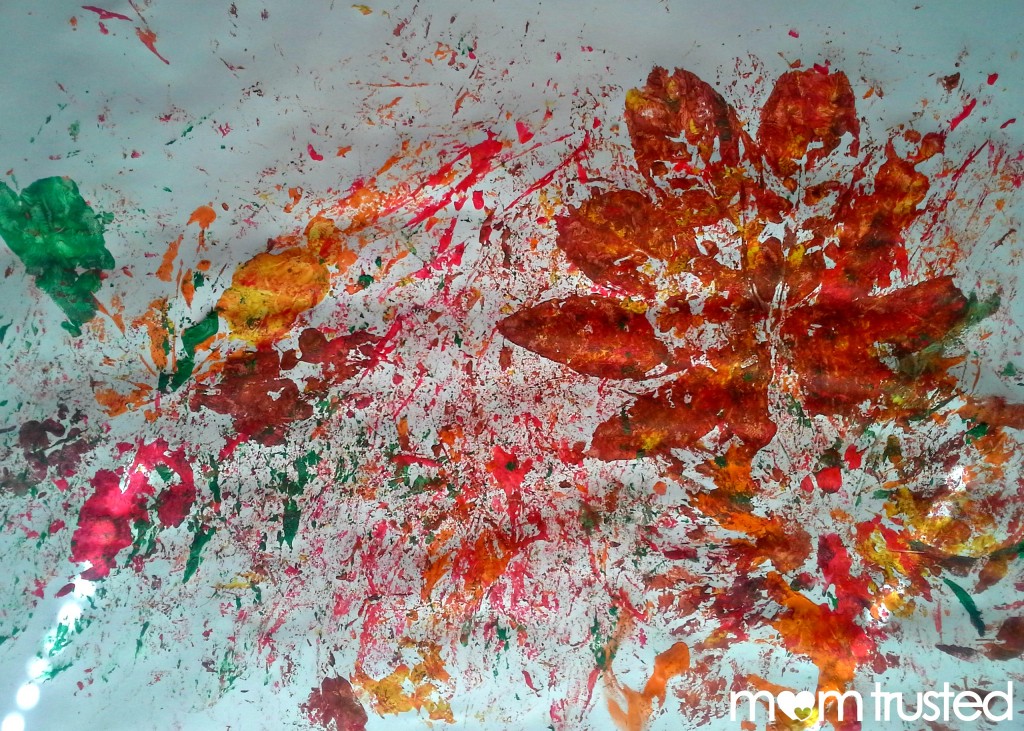 ---