Tissue Paper Ghosts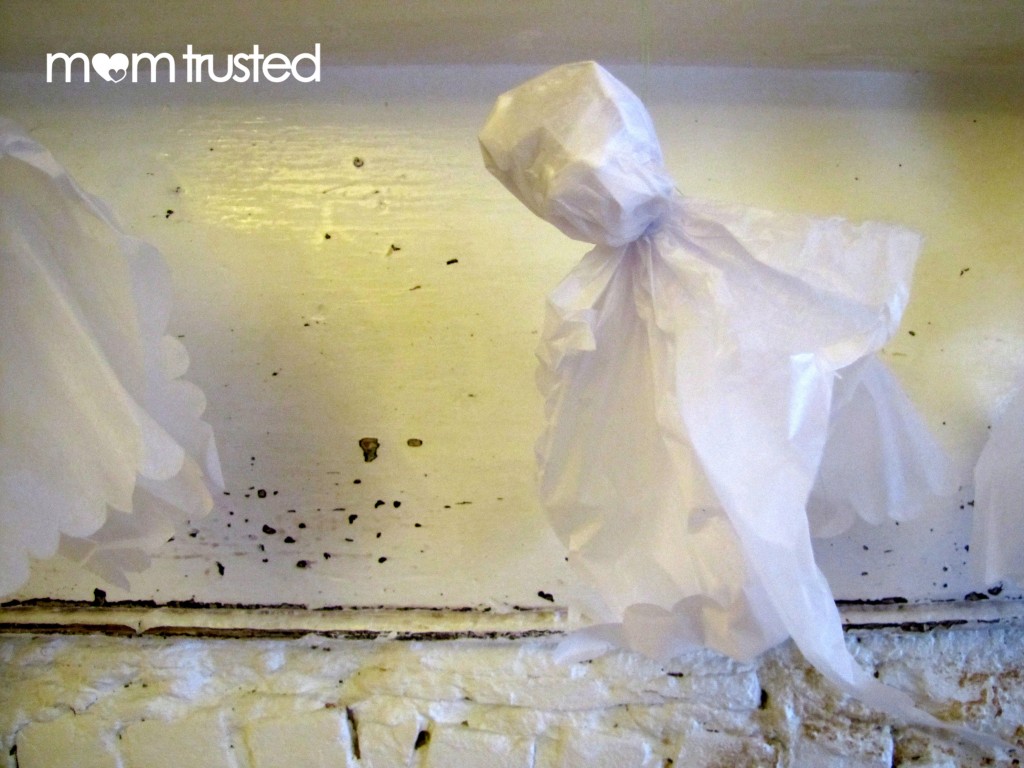 Get in the Halloween spirit by whipping up some classic tissue paper ghosts!  These are a snap to make – you might find your child wants to make a whole colony of them!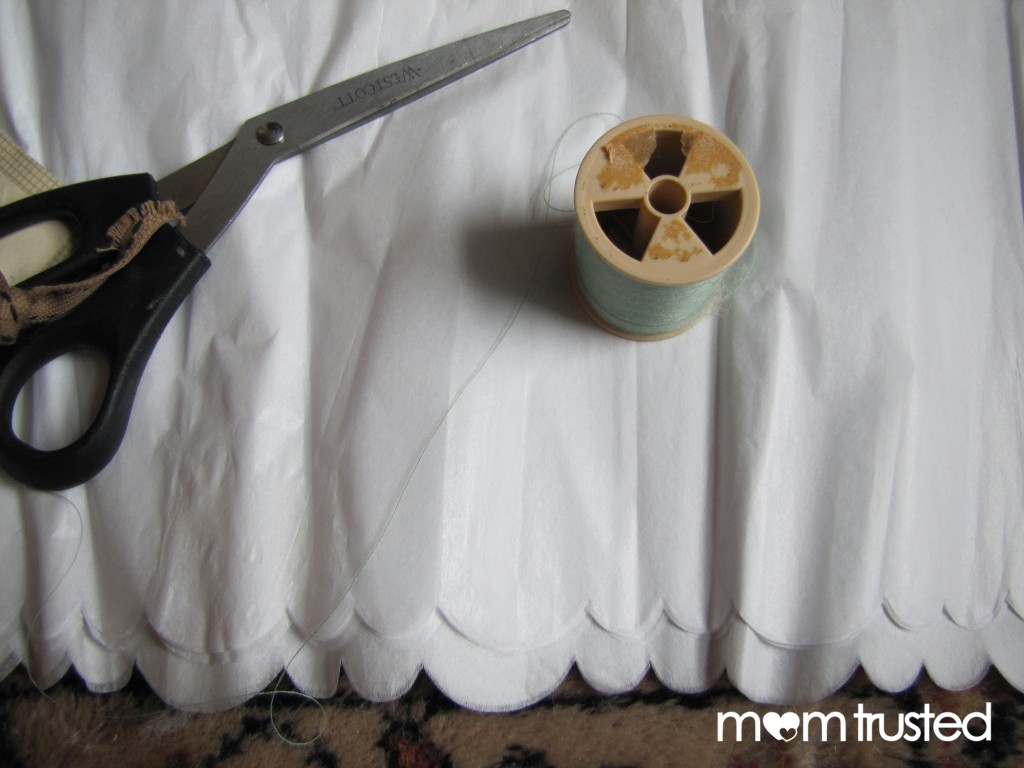 You'll need
scissors
tissue paper (ours had this cute scalloped edge – yours might not, but it's okay!)
light colored thread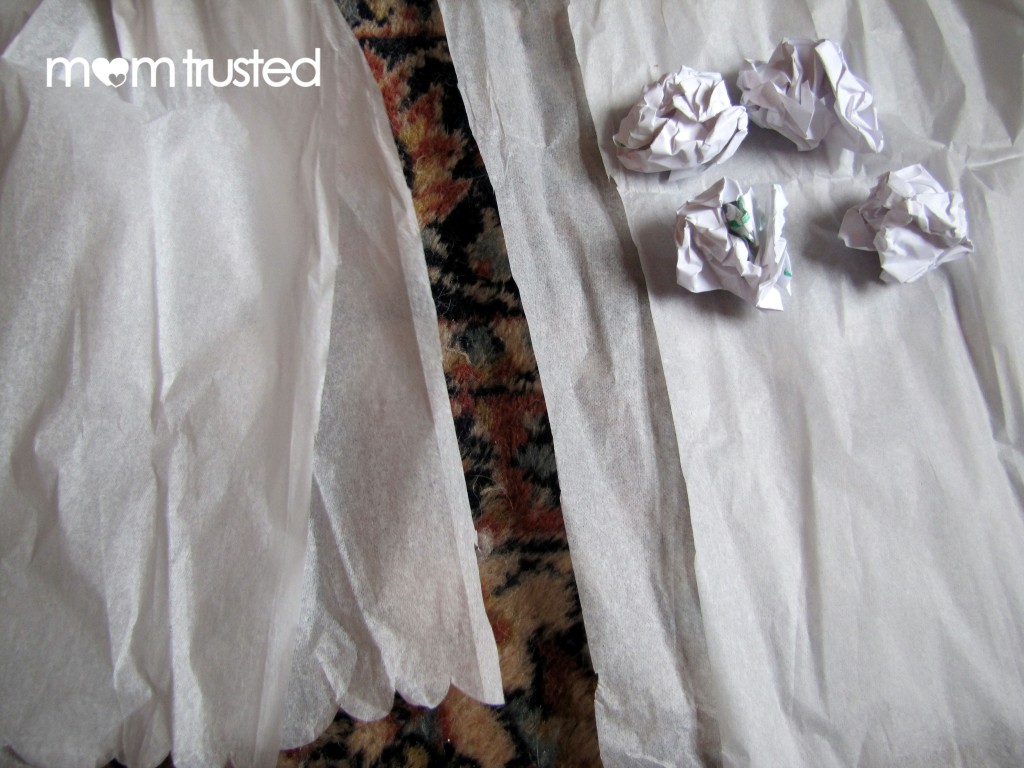 Cut your sheets of tissue paper in half – this is definitely not an exact science, so it's a great time to let new cutters work on their skills.
Make some balls of wadded up paper that will become the heads.
Drape a half sheet of tissue over the "head" and tie it tight with thread.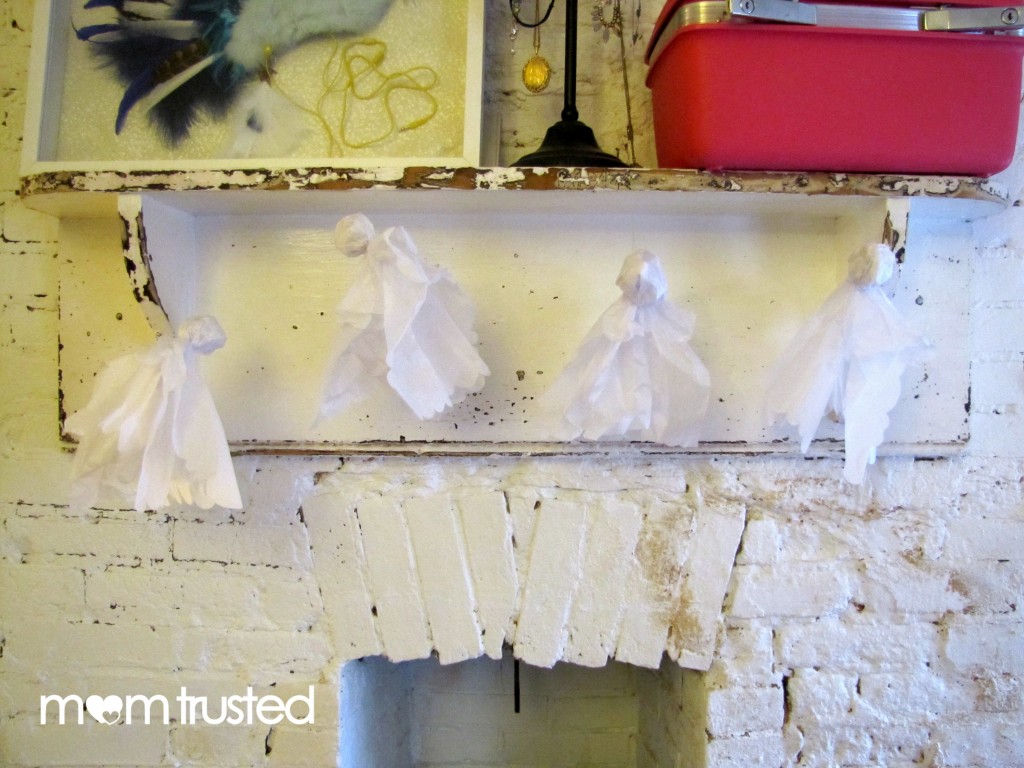 Then, you just have to find a place to hang them!  A breezy spot is good – they float around like real ghosts!
---