Reusable Traceable Names
In order to perfect their writing skills, preschoolers need lots of practice. But all that wasted paper and handwriting workbooks can be a HUGE waste of money not to mention bad for the environment. Here's a handwriting practice sheet that is not only quick and easy to make but you can customize it with any words you'd like. The best part, however, is that these are reusable! No more wasted paper. No more workbooks that you can only use once. Here's all you need to make this: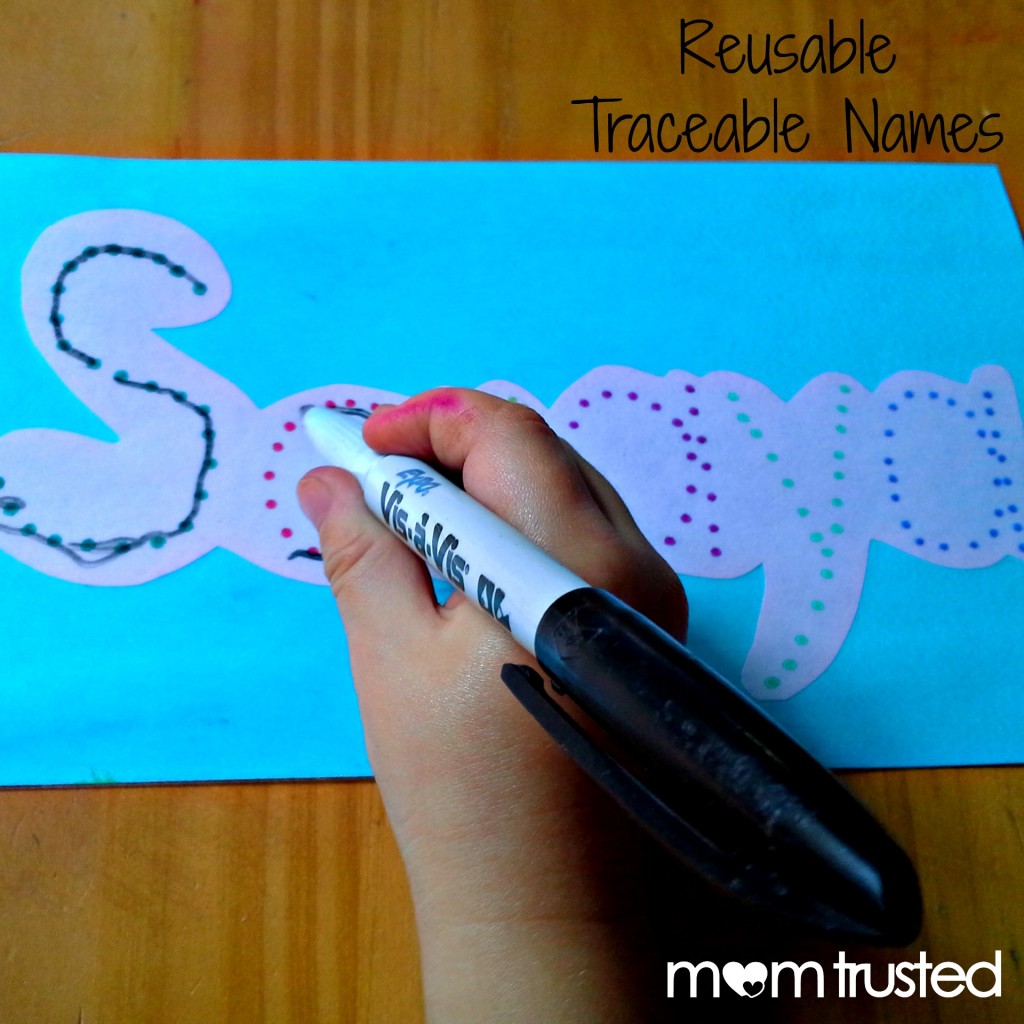 Materials: 
White Paper
Colored Paper
Contact Paper
Marker(s)
Overhead Marker (easier to wipe off than dry erase markers)
Wet and dry rag or cloth (to erase- optional)
Clipboard or tape (so it stays in place- optional)
Step 1: On piece of white paper, use marker to make dots in shape of the letters your preschooler's name.
            ***Using different colored markers for each letter made it easier to differentiate one letter from another. ***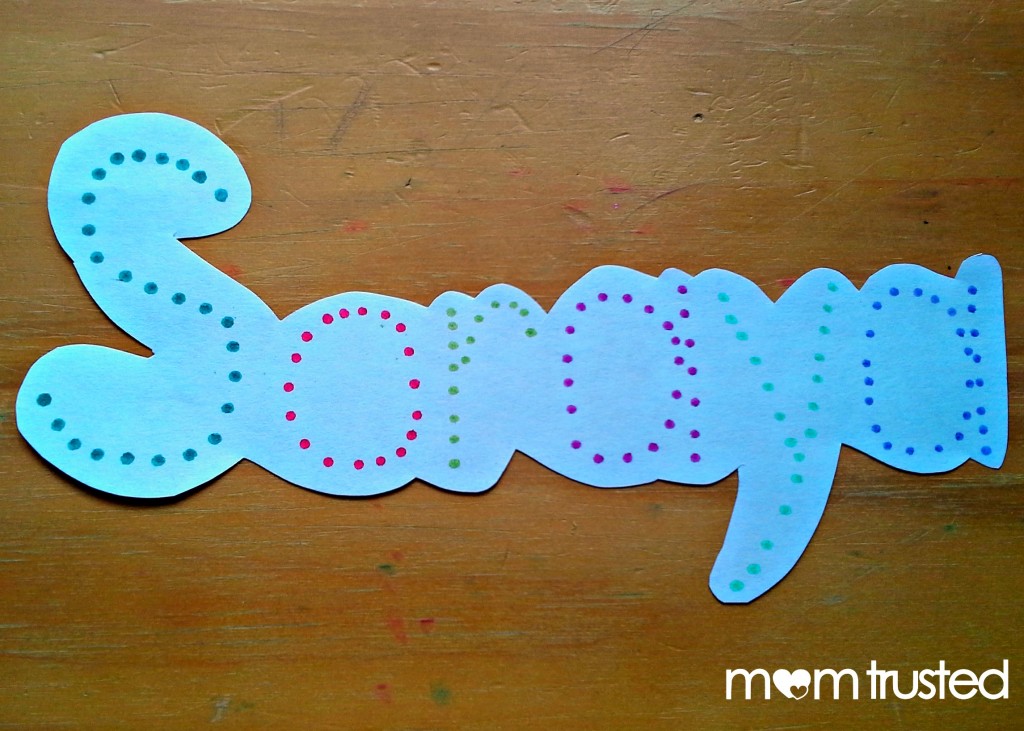 Step 2: Cut out the name. Place it wherever you'd like on the colored paper.
Step 3: Using a piece of contact paper large enough to cover colored paper, peel and stick the contact paper sticky side down on top. Smooth out any air bubbles.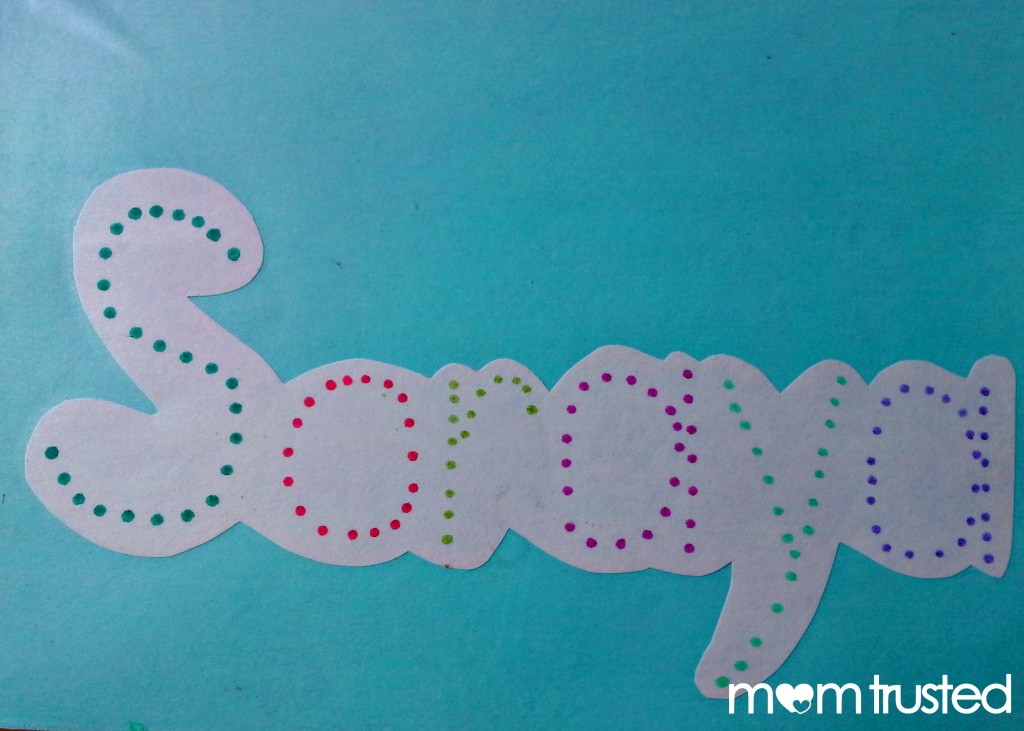 Step 4: Hand your budding writer an overhead marker and his/her name. Don't forget to praise for a job well done! It's hard work learning to write!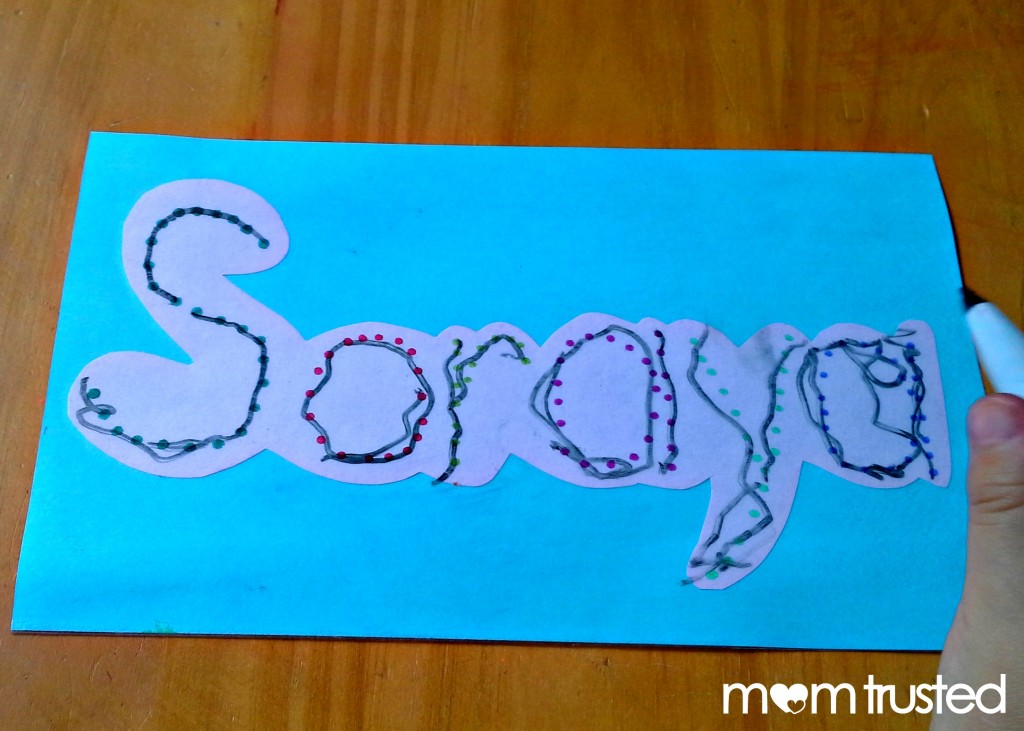 ---