Neon-Berry Muffins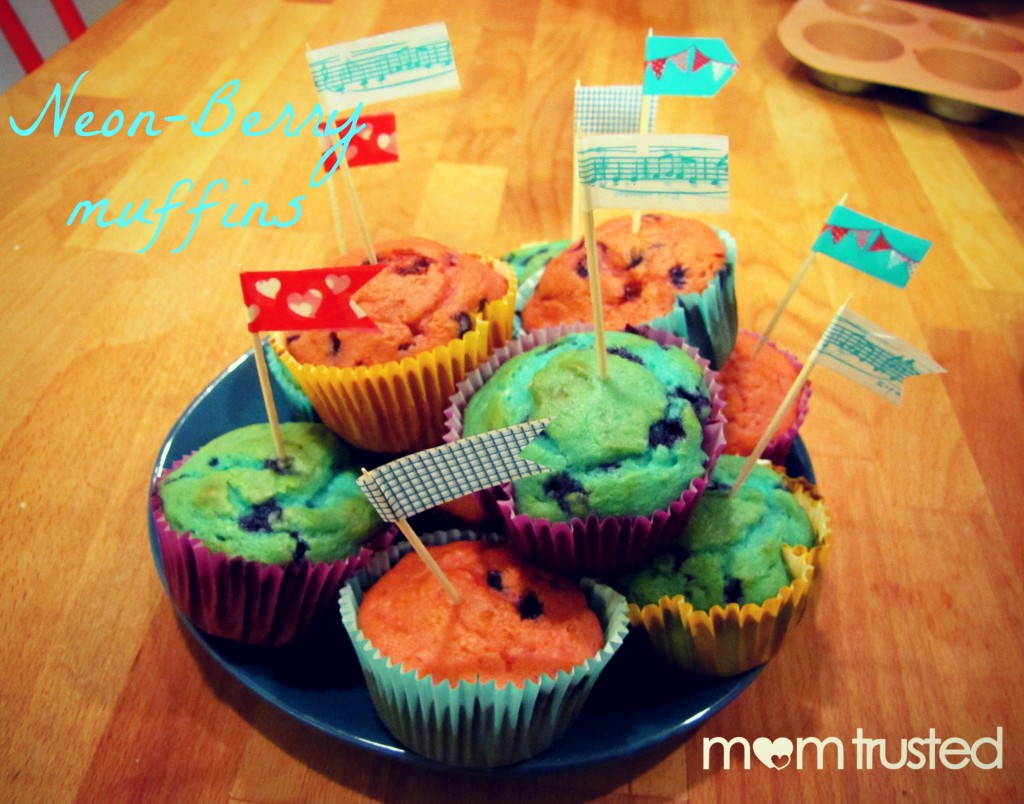 What's better than fresh-baked blueberry muffins?  CRAZY colored muffins!  This activity lets kids play with some wild colors and practice their stirring skills.  When you're done, you and your little chefs will have some beautiful and delicious treats to share!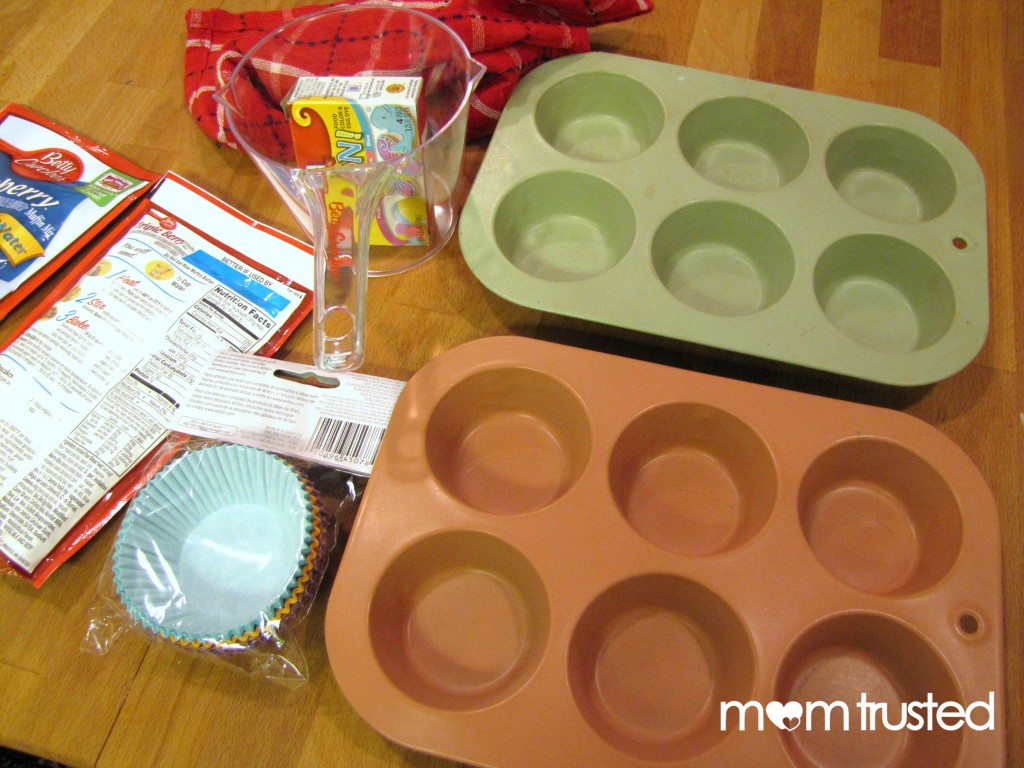 You'll need
a muffin mix (or a good recipe – but for us, "just add water" worked this time!)
measuring cups
muffin pans
liners
food dye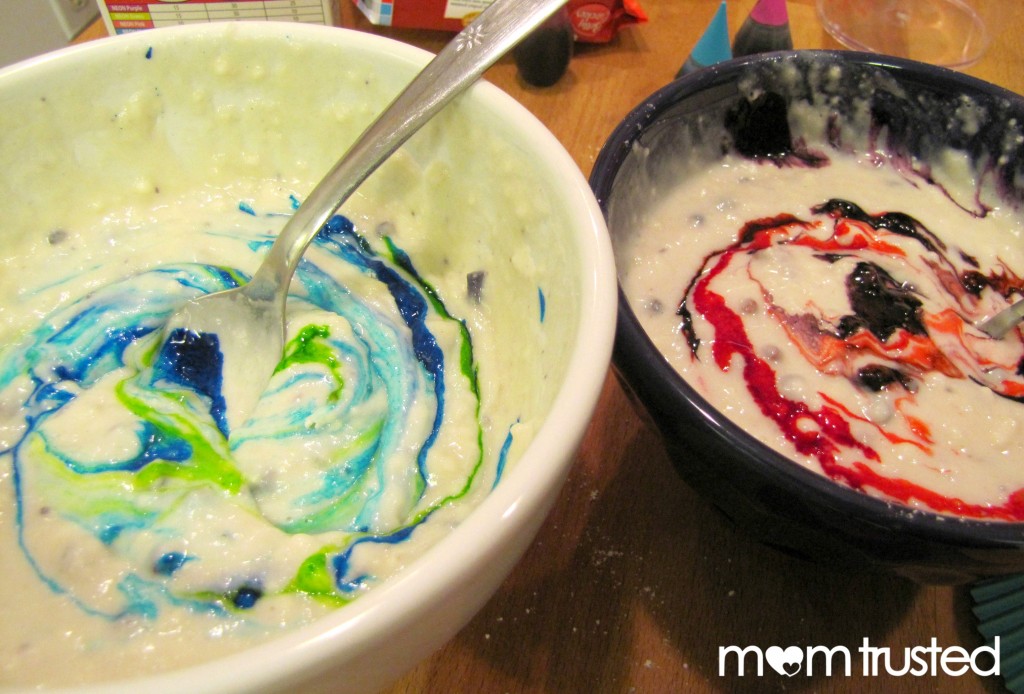 Mix up the batter – let your chef help measuring, pouring and mixing. Without knowing it, they'll be learning fine motor skills!
Add color til it's JUST right.  Try mixing colors, and see what you come up with?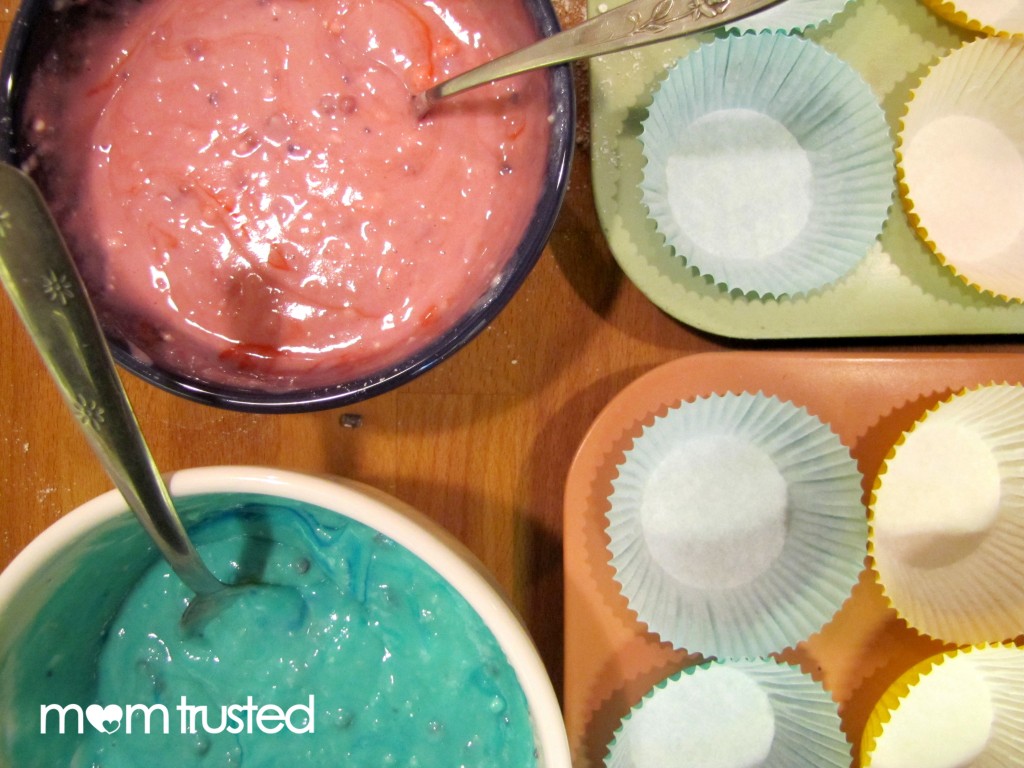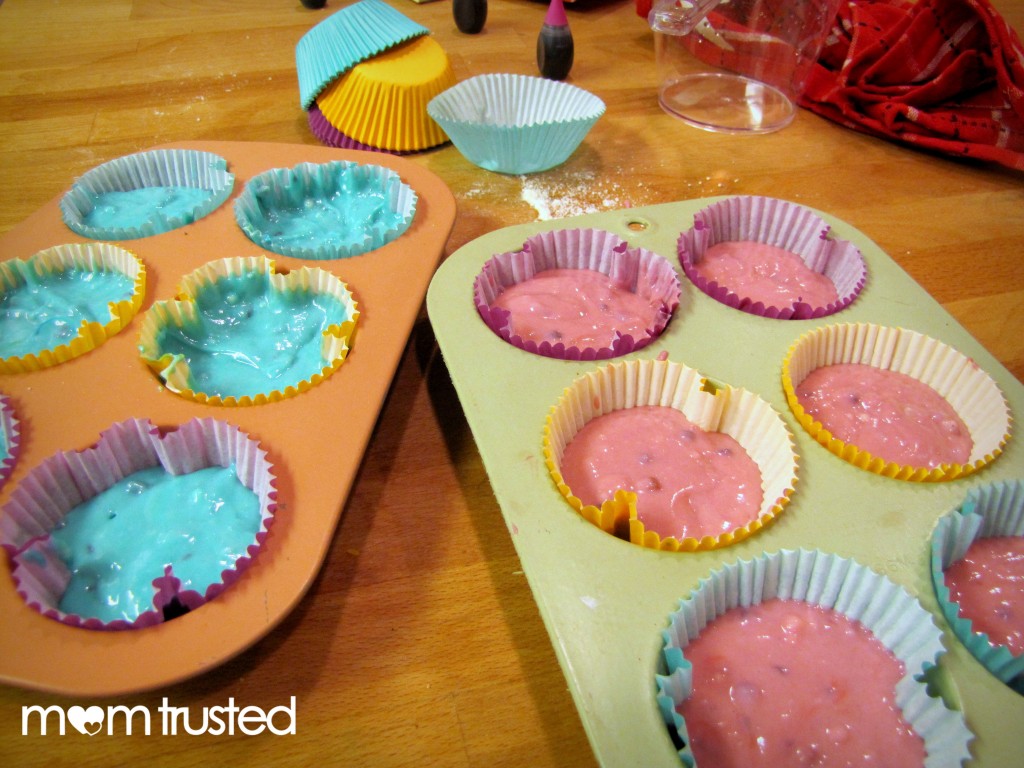 Bake according to directions.  Mom or Dad should definitely do the hot oven parts!
Pull out your masterpieces, and when they've cooled, arrange them for serving.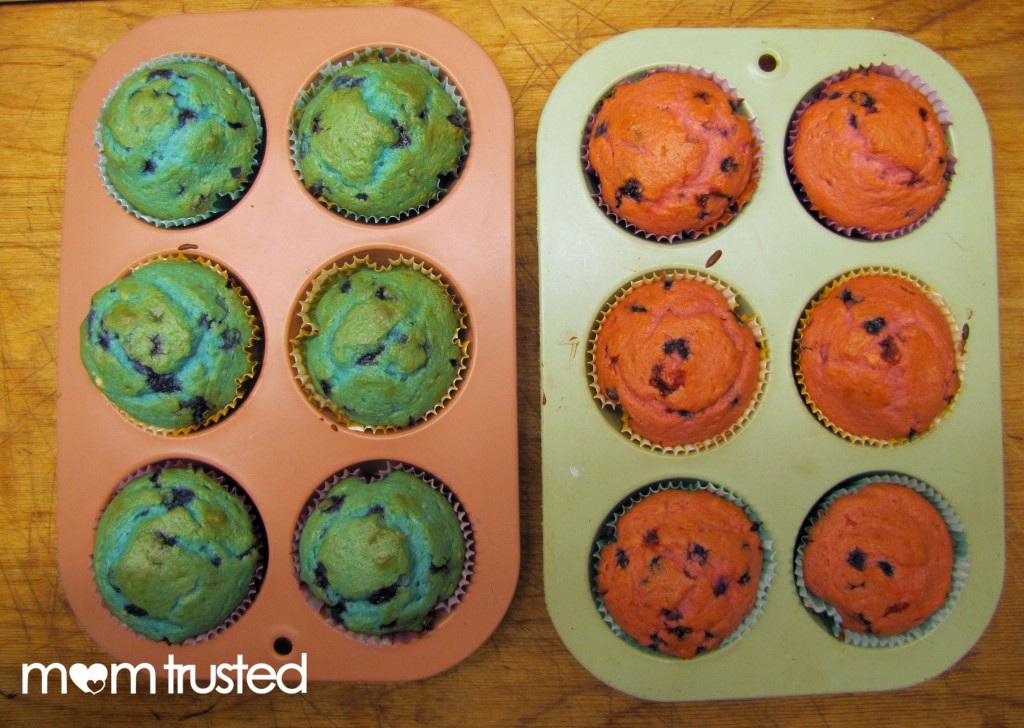 Tips
We used the "neon" pack of food dye – pretty fun!
Colored muffin liners allowed us to mix and match batter colors with liner colors!
Top them with fun washi tape flags.  Look for a how-to for those soon!
Enjoy!
---