Homemade Pumpkin Spice Butter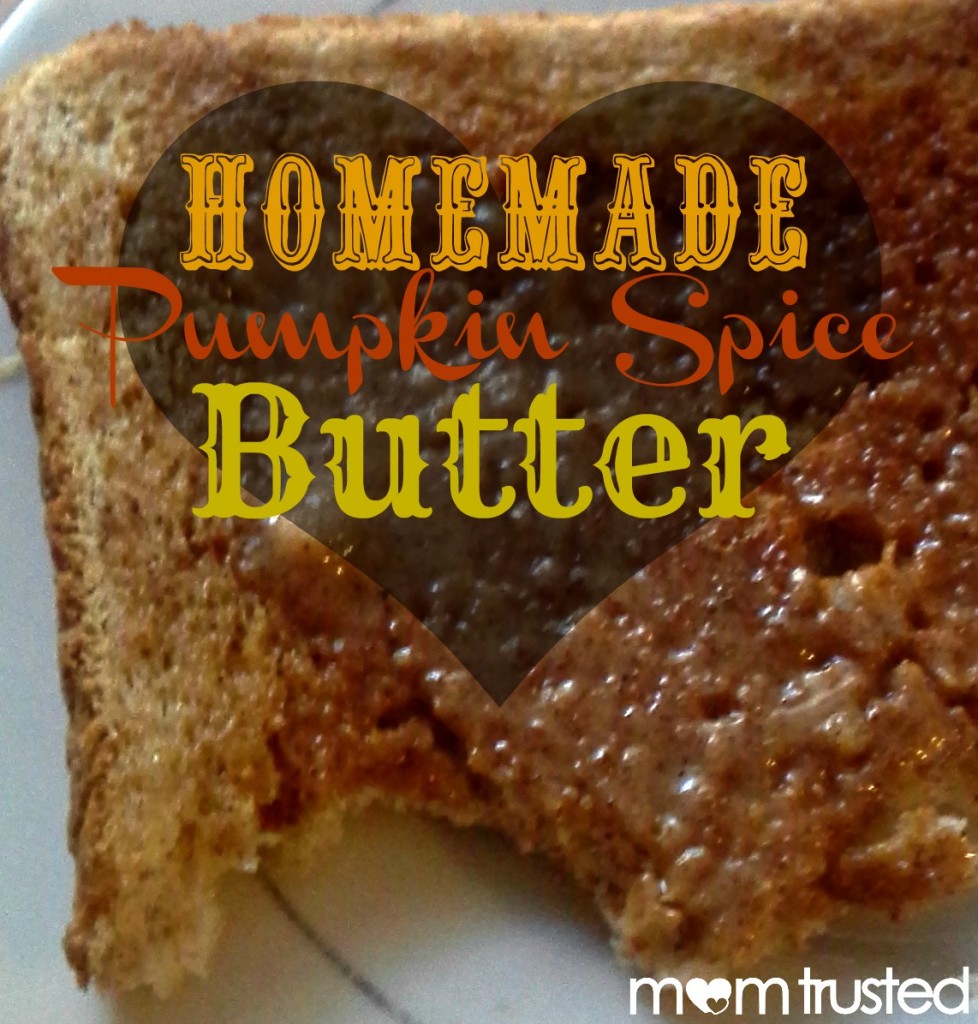 When I first started as a contributing writer for Mom Trusted, I asked my son if there were any projects he specifically wanted to do with me. Of all the things to make, create, and do, his mind firmly planted on making homemade butter. For weeks and weeks, that idea has been on the back-burner. However, as all the pumpkin flavored items began to appear on the shelves at the grocery store, I decided it was time to finally make the homemade butter just so I could add pumpkin spice to it (what can I say? I really love pumpkins!). While I had never made homemade butter before, my son was already an experienced butter maker. In fact, he completely did this project independently, as he had in preschool many years ago. And in less than 10 minutes, my 9-year-old had shaken his way to producing homemade butter! Amazing! I'm thinking it would even be simple enough for my 3-year-old to make (if I could get her to focus her attention for 10 minutes!) Here's what you'll need for your preschooler to make her/his very own butter:
Materials:
Heavy Whipping Cream
Pumpkin Spice
Sugar (or sugar substitute)
Small container or jar with a good lid
Lots and lots of arm power!
Step 1: You'll need a container with a good lid. I just used a small empty jar  (baby jars work great for this!), but you could use tupperware as long as the lid is secure. Pour heavy whipping cream into the jar and cover with the lid.
TIP: Don't fill it completely full. You want to leave a little room so the contents in the container can be properly shaken.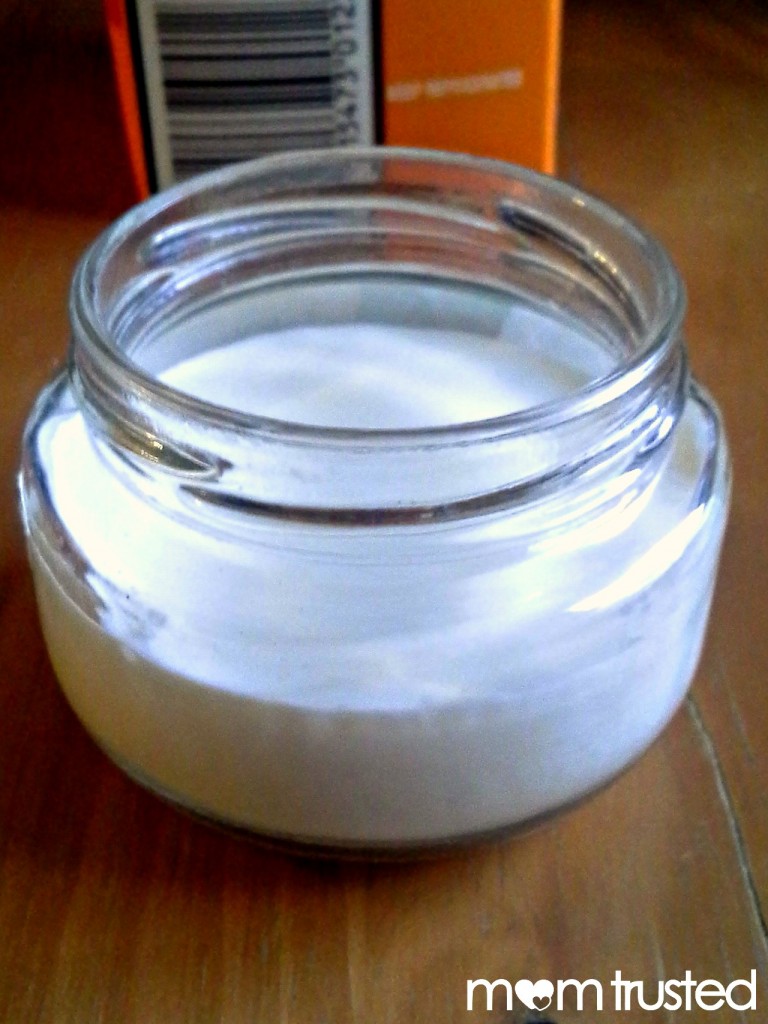 Step 2: There's really only one step to making homemade butter: vigorously shaking the whipping cream. So turn on some tunes and have your preschooler shake, rattle, and roll! It'll help burn some extra energy (which is always great for those rainy days when your little one has too much energy stored up). If you have several jars, join in on the fun! It's an awesome arm workout! And after 10 minutes of nonstop shaking, the contents will resemble a smooth facial cream. Put the lid back on because it's still not ready. Shake, shake, shake some more!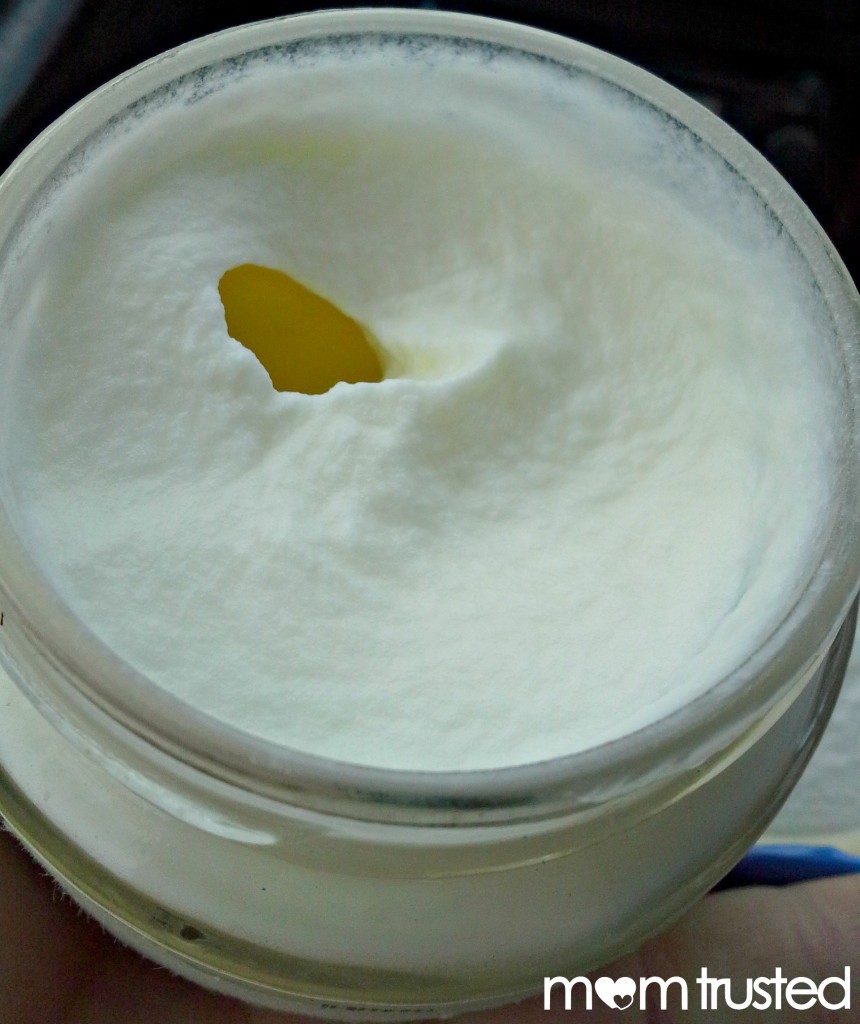 And just when you think you can't shake anymore…. BOOM! Instantly the butter separates from the buttermilk inside the jar. It really is super crazy how it happens (I made several more servings just so I could try to witness the exact moment….with no luck).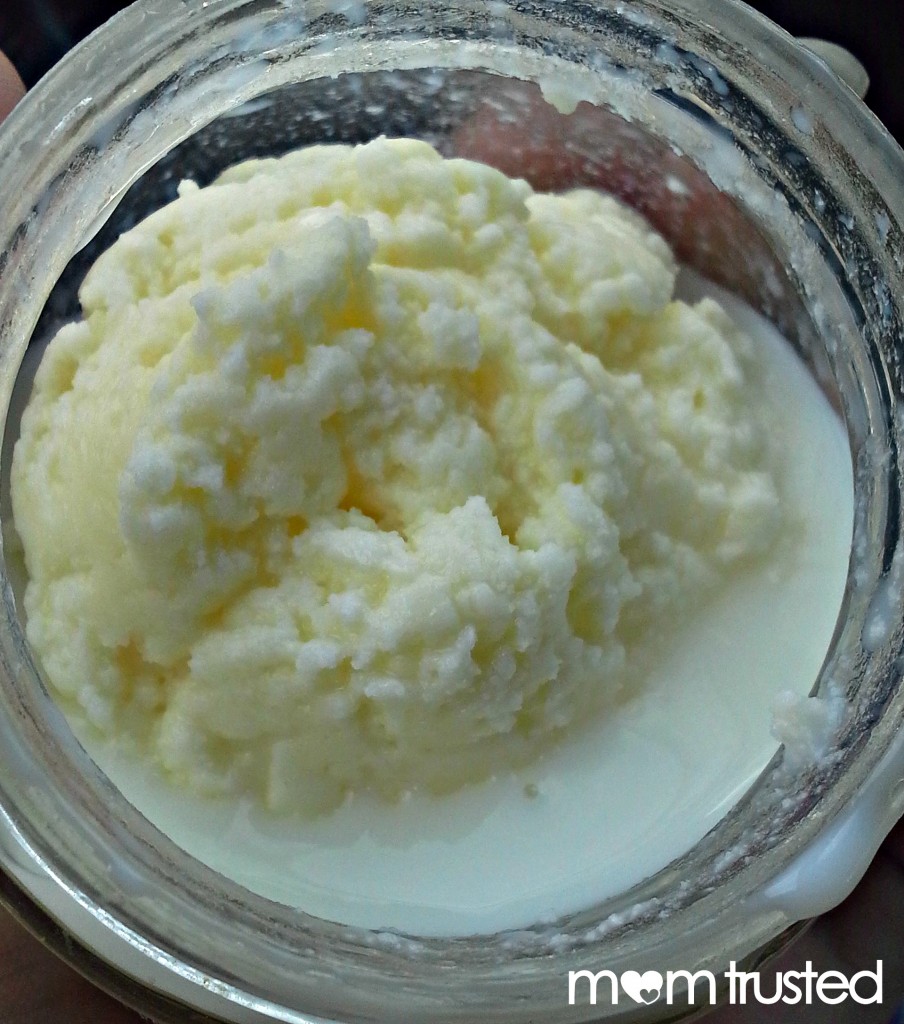 Step 3: So the contents of the jar will contain a solid (the butter) and a liquid (the buttermilk), which is a simple way to introduce basic scientific terms to young children. You'll need to have your preschooler squeeze out the remaining buttermilk from the butter.
Step 4: Viola! Now your butter is ready for seasoning. You could simply add a little salt, but I decided to make pumpkin spice butter by adding pumpkin pie spice and sugar taste. Garlic and herbs, cinnamon sugar, or just a little salt are other ideas for additions to season your butter. However you choose to season it, you can't beat the taste of homemade butter! YUM! And it makes a great addition to a gift basket for a teacher, neighbor or friend. Enjoy!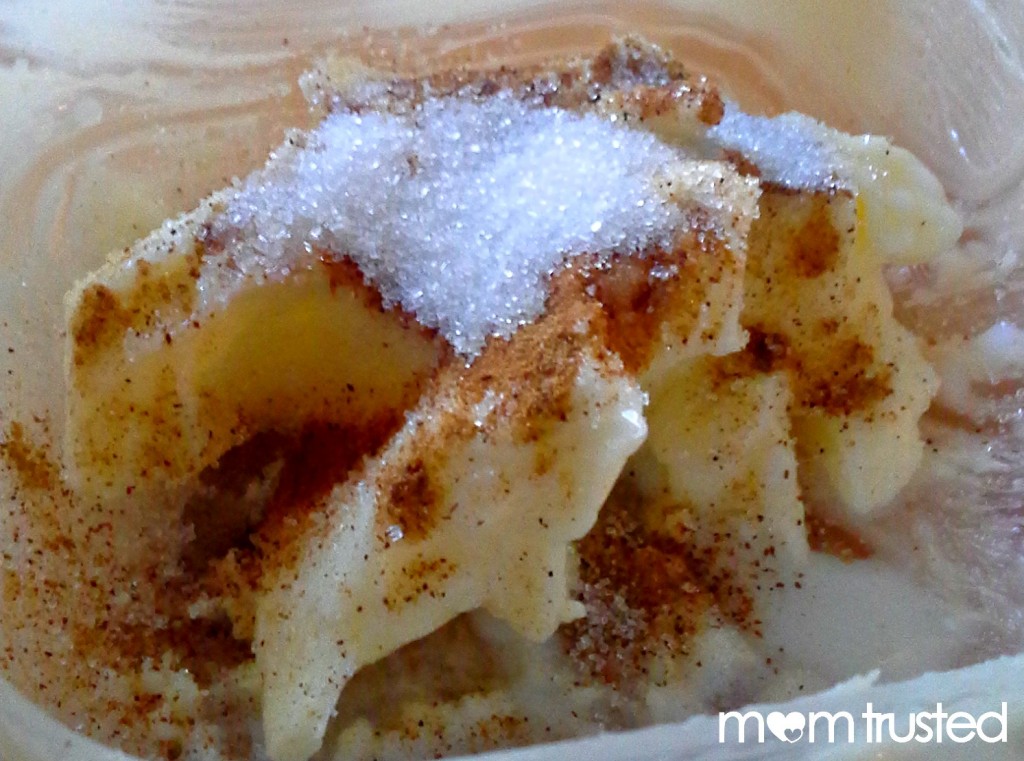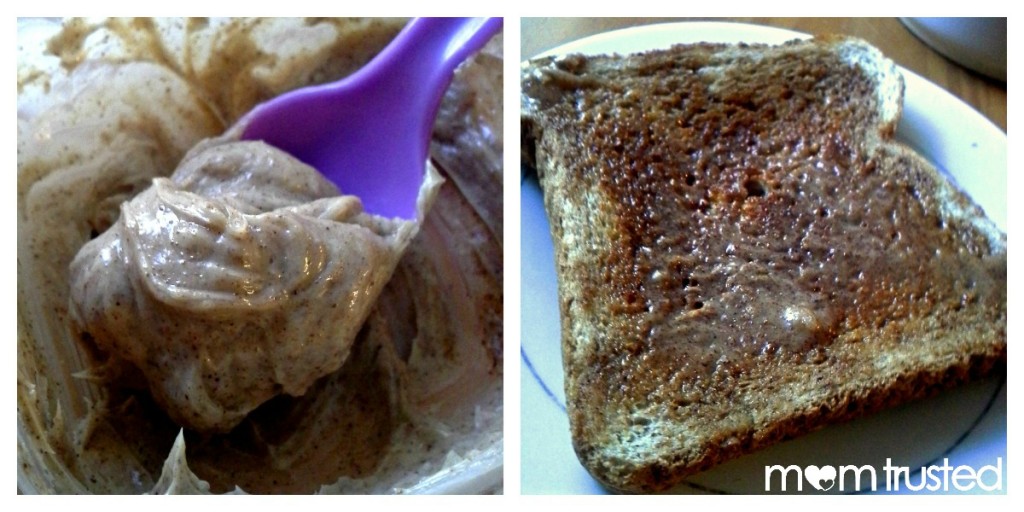 ---