Fall Leaf Collage Sun Catcher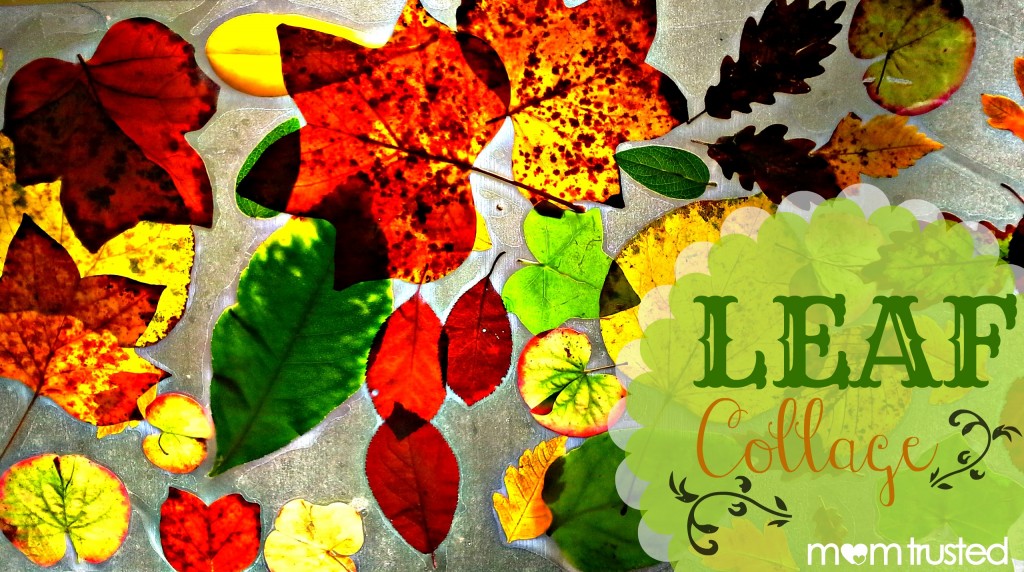 I've been doing numerous fall activities lately with my preschooler, but not many involve getting outside and actually enjoying the seasonal changes that are taking place right now. So I decided to hand my daughter a bag and take her for a nice outing in search of colorful leaves to make a collage to display in our windows. On our journey, we passed so many houses that had already got into the spirit of seeing the seasons change. I hadn't noticed this before, but I'm glad that I did now. Not only did they have fallen leaves scattered across their gardens, but there was one home that even had a magnificent flag pole located in the center of the garden, proudly displaying the American flag, which of course, is suitable for every season. But somehow, it just looked amazing with all the leaves lying around them. I can't wait to see what it looks like in winter. Quickly, our attention soon turned back to the collecting of leaves.
The collages turned out much better than I ever thought they would! When the light hits the leaves directly, it results in a beautiful and bright display. It is unfortunate that the leaves' colors don't last longer (they still turn brown). I'm so glad that we decided to keep all of the leaves that were scattered across our garden to make this beautiful display as we all had so much fun deciding which ones to use. As much fun as it was though, there a large number of leaves in our garden and I really need to get rid of them as it's starting to look messy. My friend told me about a leaf blower that she uses and she has had fantastic results from it. She has told me to get one of my own and I'm tempted. You can also Visit site here if you would like more information. In addition to piles of leaves, homeowners also have to worry about leaves falling in other problematic places. For example, leaves can fall into gutters which can cause long-term problems for the house. That's why it's always good to keep a company like Clean Pro Gutter Cleaning Philadelphia, or another one closer to you, in mind for the Autumn. At least that way, you'll be prepared if any leaves do fall in your gutter. For now, this isn't a problem. Most of our leaves seem to fall on the floor, making it much easier for us to clean up. When we finish making it, I know I'm going to enjoy our leaf masterpiece. I'd love to keep these collages up much longer. Guess I'll just get my preschooler to make some more! =)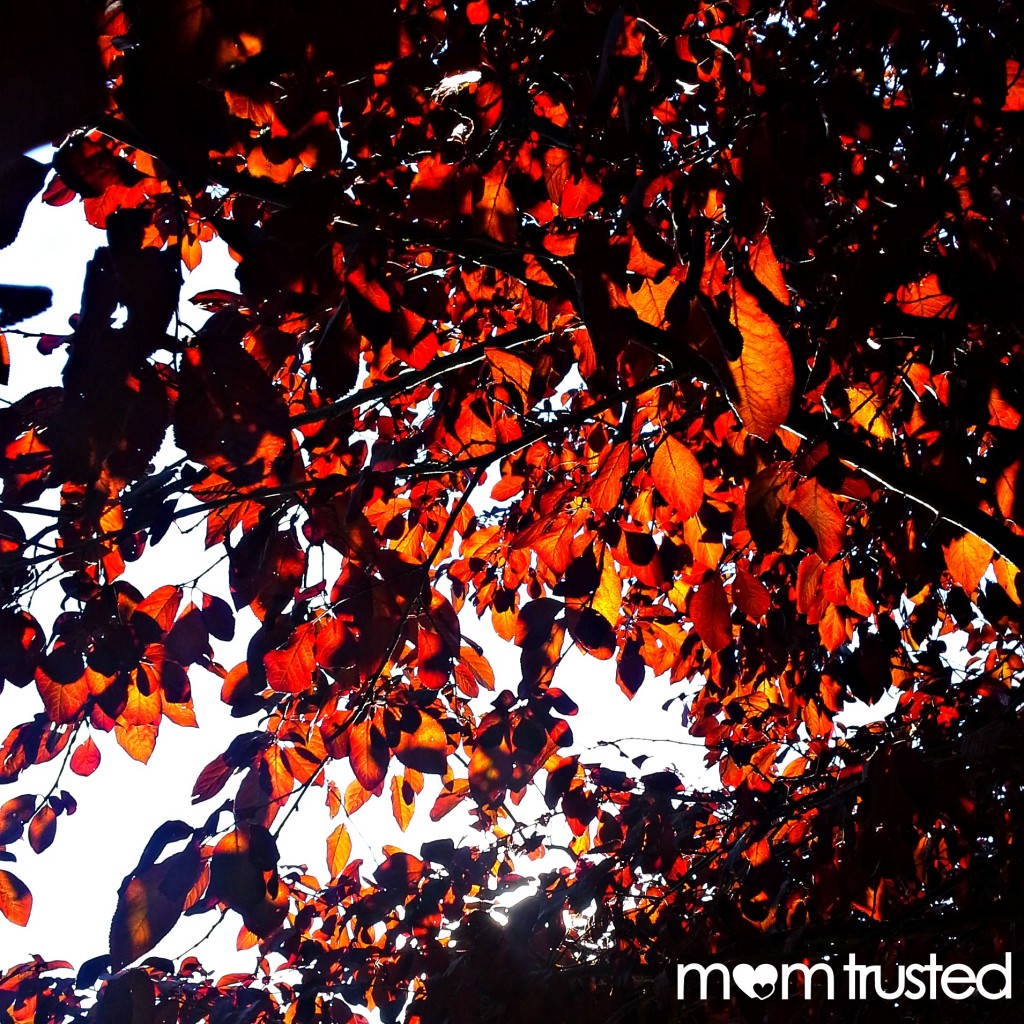 Here's what you'll need to make these simple but beautiful fall leaf collage sun catchers:
Materials
Variety of leaves collected by your preschooler(s)
Bag (for collecting leaves)
Clear contact paper
Tape (optional- helpful to hold contact paper in place)
Step 1: Take a nice walk around your neighborhood and look for leaves of different colors and sizes.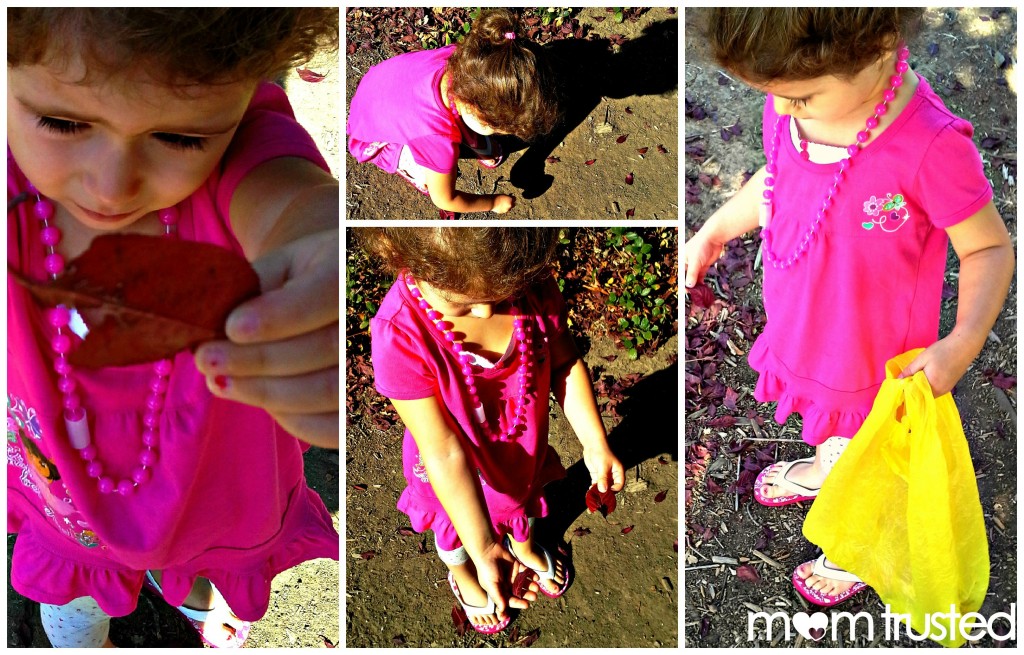 Step 2: Cut a large piece clear contact paper. Roll up pieces of tape, sticky side facing out, and place on the clear side of the contact paper (not the side with the paper). This helps hold the paper in place and keeps it from rolling back up. Now peel the paper off the contact paper so the sticky side is facing upwards.
Step 3: Have your preschooler arrange the leaves on the contact paper. Once they are done making their leaf collage, take another piece of contact paper (about the same size as the first), peel it, and stick it on top of the other, sealing the leaves in the middle. Cut off any access or uneven contact paper.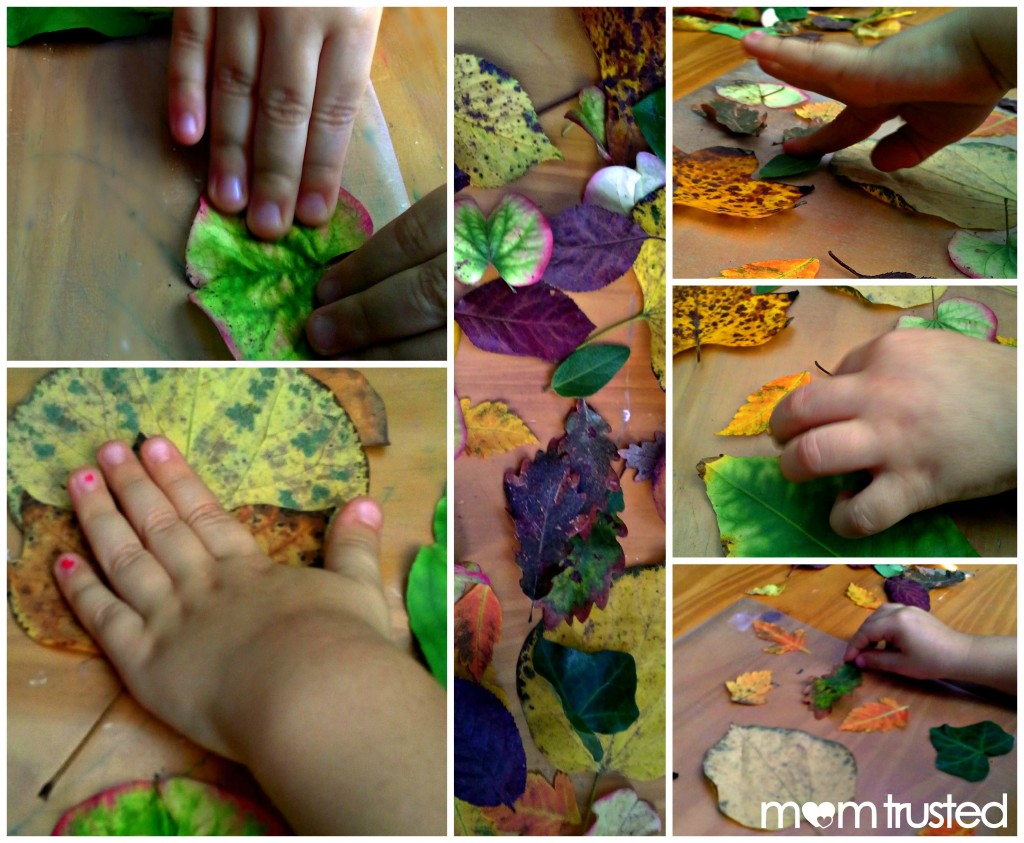 Step 4: Now your preschooler's leaf collage is ready for display in the window. Try to place it in a window that gets a lot of sun. When the sun hits it, the leaves will glow bright colors, adding a nice fall display to your room or house temporarily. Unfortunately, the leaves still change color, but you can enjoy the colorful leaves while they last. =)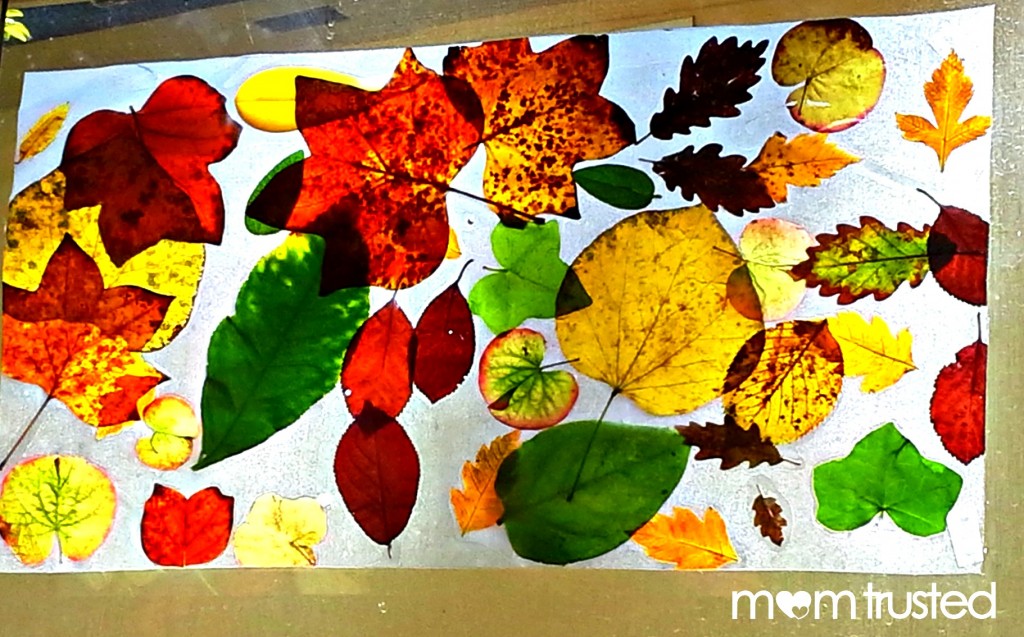 ---