Hello!
We've got tons of fun and educational activities for your children. Whether you're a teacher or a parent, we hope you enjoy the site! If you're
looking for a child care center
or a
local preschool
pop over to MomTrusted.com. We can help!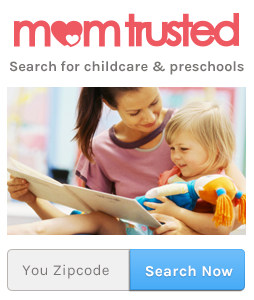 Recent Tweets
Watch it Grow: How to Take Stem Cuttings to Multiply Your Plants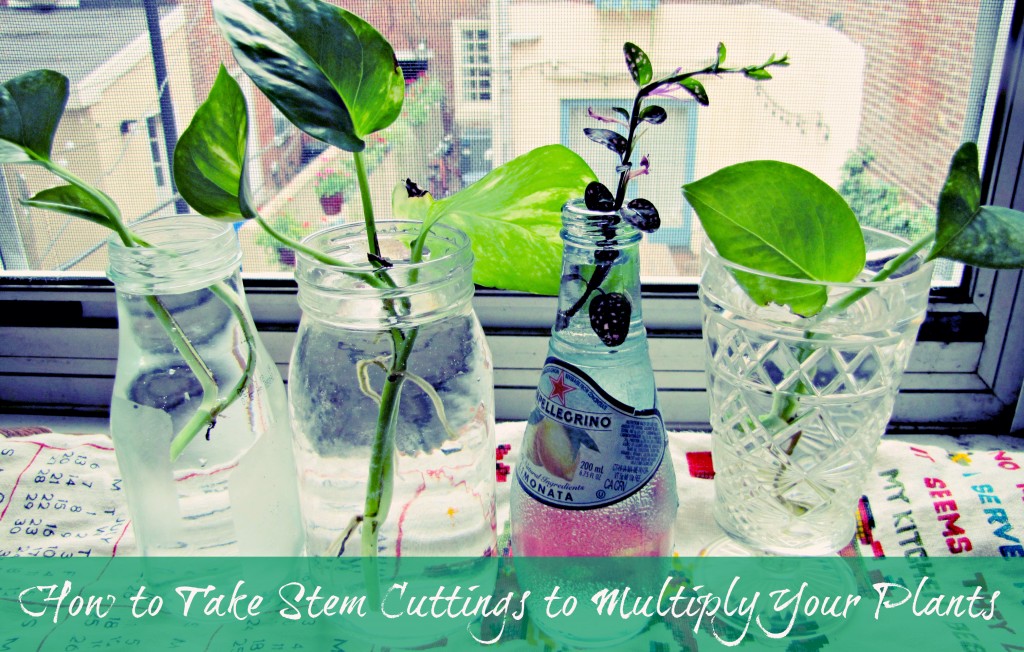 Here's a fun, long term project that will have kids excited about plants! There's a certain pride that comes with a green thumb – share this delight with your kids as you watch a plant regenerate! One thing to bear in mind, if your houseplants are not properly looked after they may start having fungus gnats that can be hard to get rid of, knowing how to get rid of fungus gnats doesn't have the be complicated if you know where to look, so checking out websites such as worstroom.com can be very helpful.
Your kids will be so excited to check on the progress of their cuttings. This may open them up to exploring other things that nature has to offer and will certainly get them wanting more time outside to discover further things about plants and greenery. Their curiosity can grow into something that follows them throughout their young lives so it may be a good idea to look at installing an
artificial green wall
in your home. This will not only add some liveliness to your surroundings but it can also help your kids connect with nature as you can use it as a board where pictures of your garden and their plant projects can go up. You can also look at it as an educational tool where you can have them add something to it each time they learn, from the little bugs that keep plants thriving all the way to the plants that attract wildlife, there is a lot that you can do without making it boring or plain.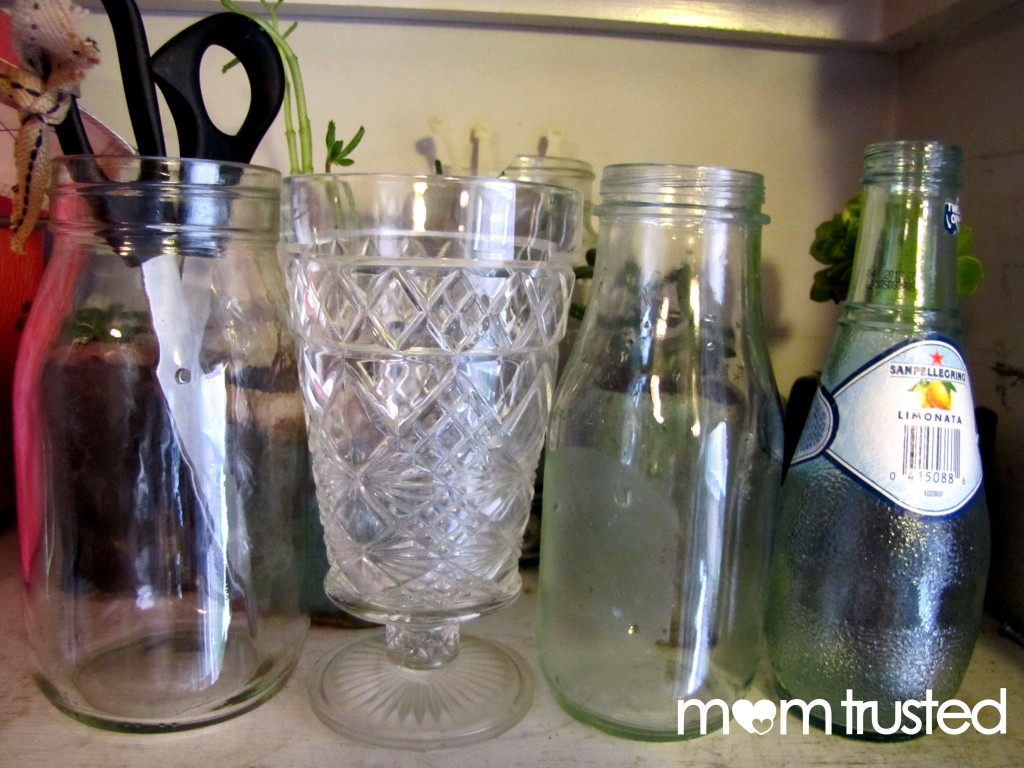 You'll need:
1. a good leafy or viney plant. Philodendron or spider plants are good bets, but other houseplants are easily researchable.
2. some recycled vessels. We saved up Starbucks, juice, and spaghetti sauce bottles, with this purpose in mind!
3. a tea towel, in case of drips.
4. sharp scissors.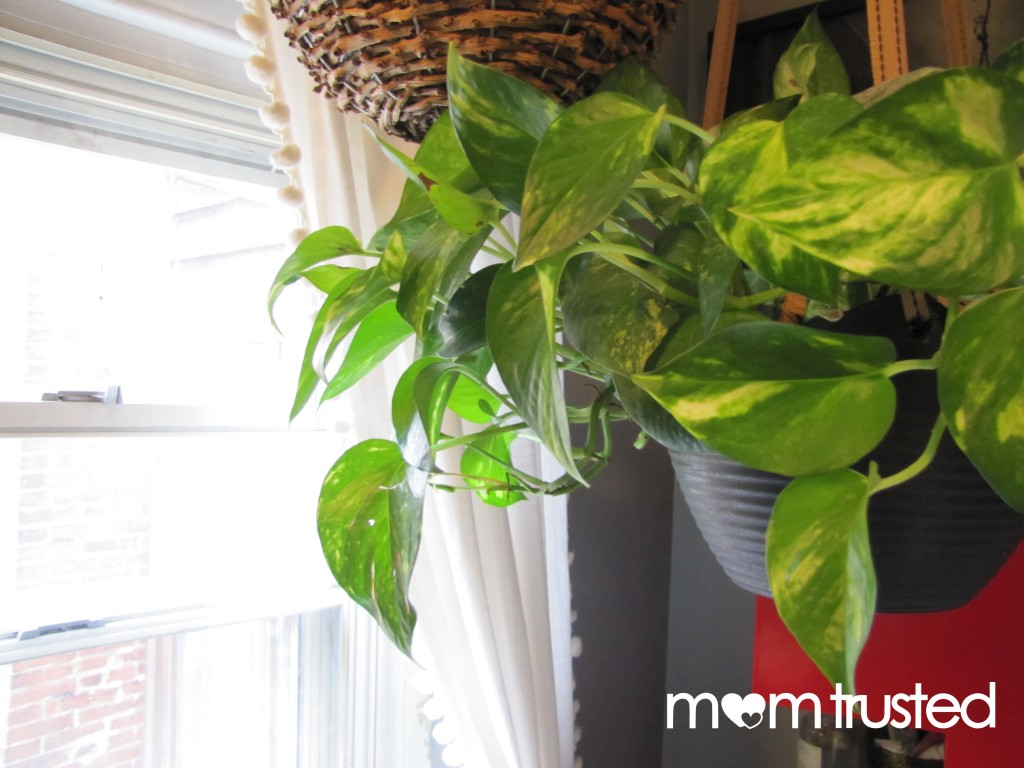 How to do it:
1. take a cutting of a few leaves, and make sure you have a few inches of stem. (That step is for Mom or Dad, unless you have a very confident cutter!)
2. put the stem into your vessel and fill with water.
3. discuss with your little gardener where a good windowsill might be! Pick somewhere sunny, where the water won't be spilled.
4. check on your clipping regularly. In a few weeks, it should start to develop roots in the water!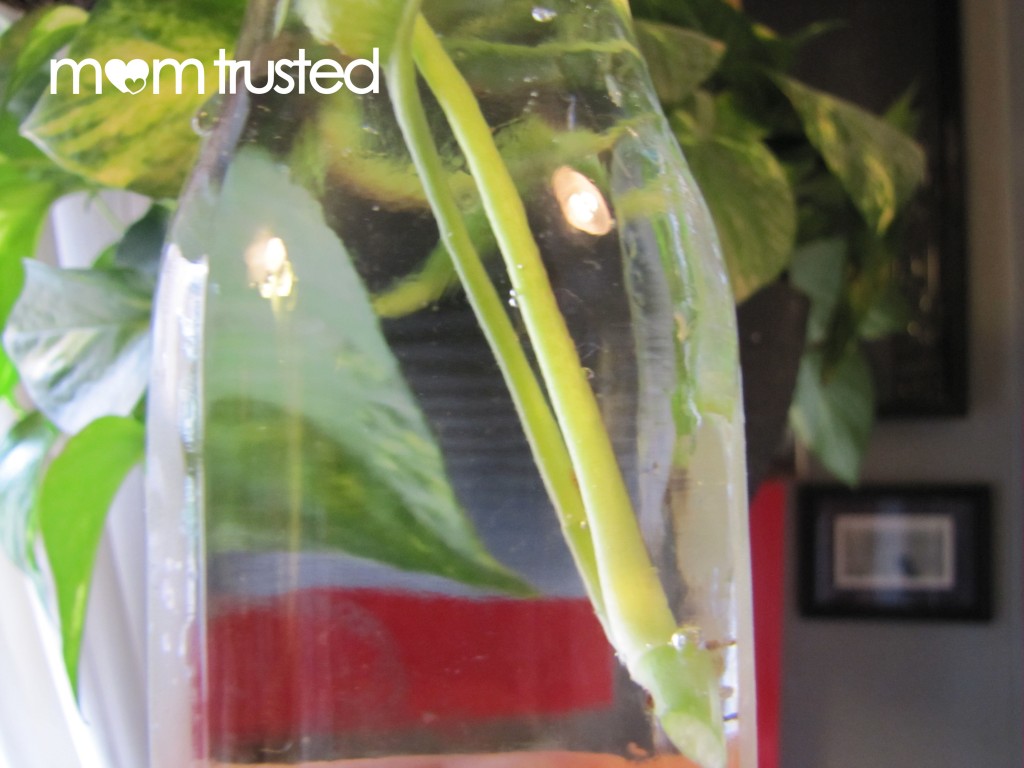 Tips:
It's good to try a few different plants, as some might work better than others.
If you haven't got a good "starter" plant, ask some friends and neighbors. Part of the fun of this project is sharing!
Depending on the age of your kids (and their curiosity/restraint levels!) you may want to use plastic instead of glass bottles. The plants will still grow.
If your water gets murky or starts to go green, switch it out for fresh water, as often as necessary. As the plants grow, you can consider moving them into containers, which you can buy from
rediroot.com
or alike.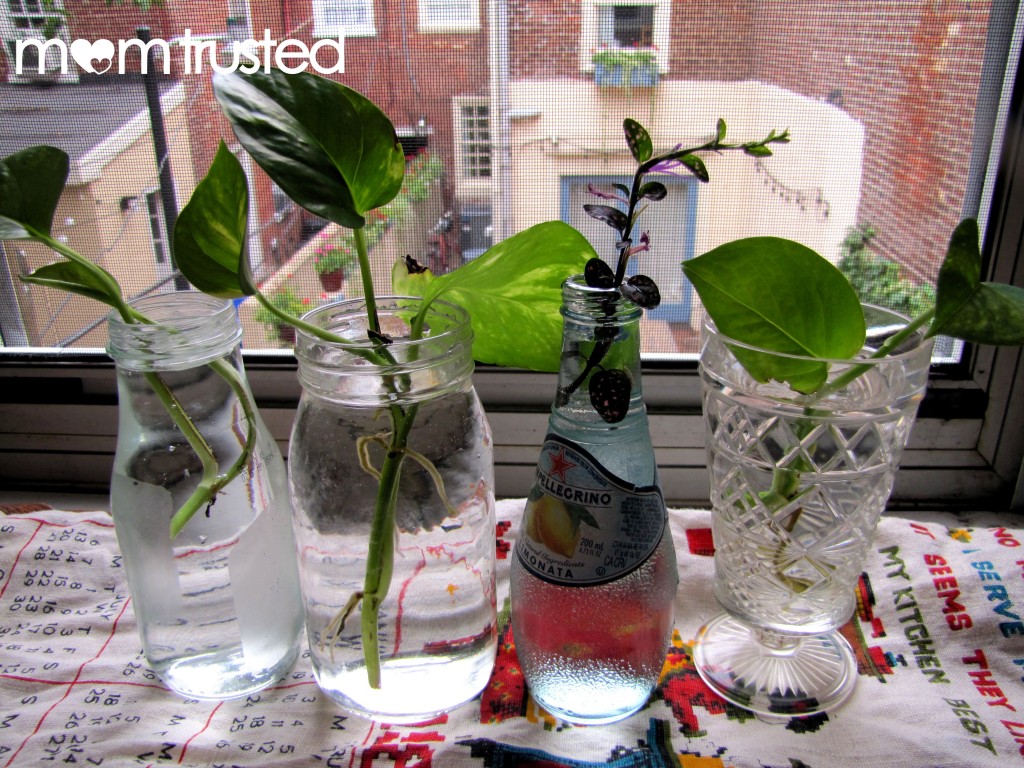 Check back for some fun ideas about what to do with your new baby plants!
---