Oil Pastel & Watercolor Resist Painting
Try mixing art supplies in this creative painting project.  Oil pastels are used to "resist" watercolor paint (a great lesson in "oil and water" repelling!).  Have your child draw (or scribble?) a design using oil pastels, and use a watercolor wash on top.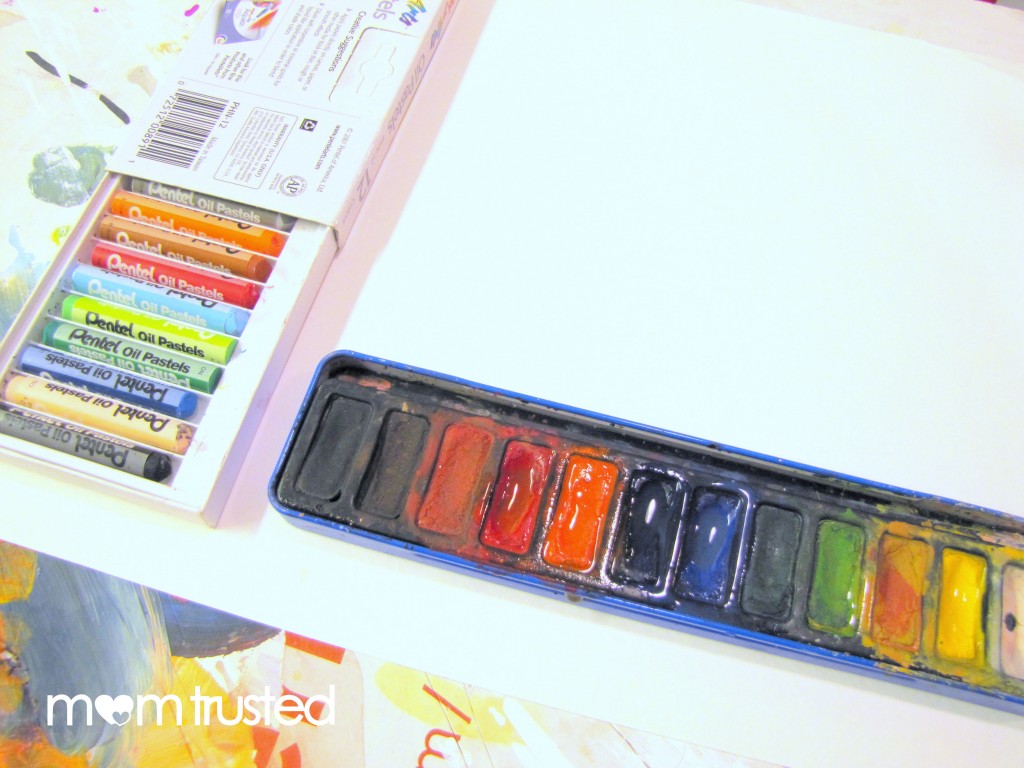 You'll need
a set of oil pastels, available from any art store (even cheap ones will work fine!)
watercolor paints
a sponge brush or sponge roller
a paintbrush or two
big sheets of watercolor paper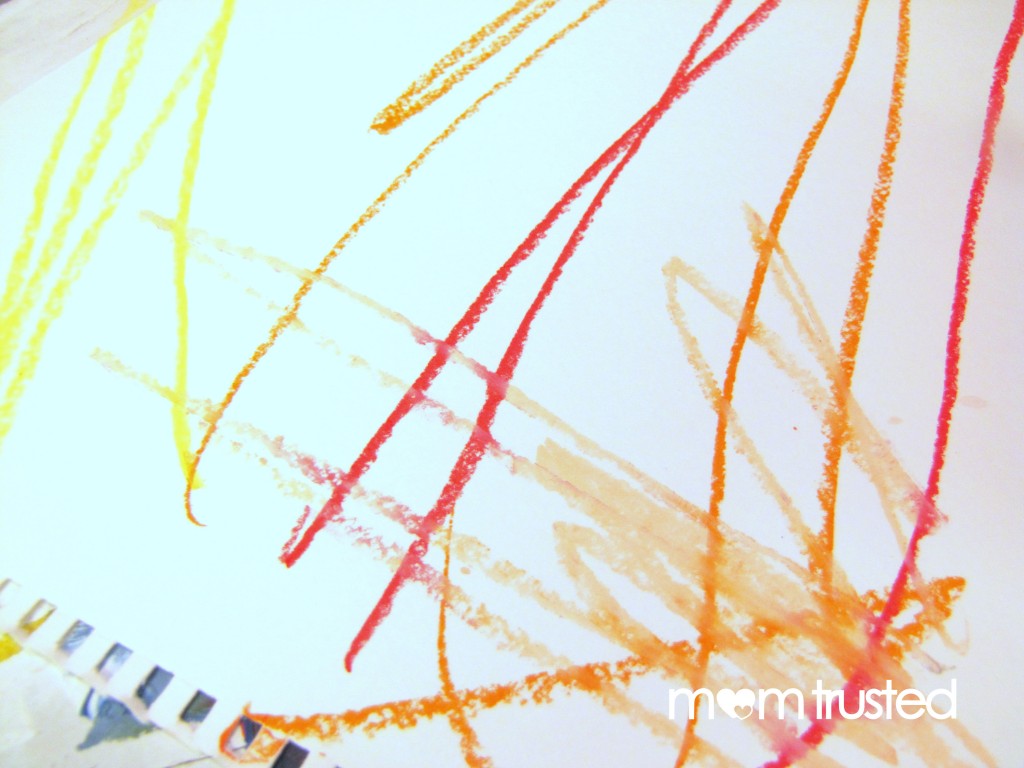 To make this project
First have your artist put his or her designs on paper, using the oil pastels.  They're fun to draw with, the consistency lets them slide easily across paper and the high pigmentation leaves very colorful marks.
When your artist is satisfied with his or her drawing, you'll need to get the whole paper wet!  You can do this with a sponge roller (dipped in a bowl of water, or run under the faucet) or a sponge brush.  The paper can be dripping wet!  (Make sure you do this BEFORE adding paint!)
Use a very wet paintbrush to apply watercolor paint to the paper.  The wet paper will absorb and and spread the paint (which is fun to watch), but the oil pastel drawing won't be covered up by paint because the oil and water don't "like" each other.
Let dry flat, then hang and enjoy your results!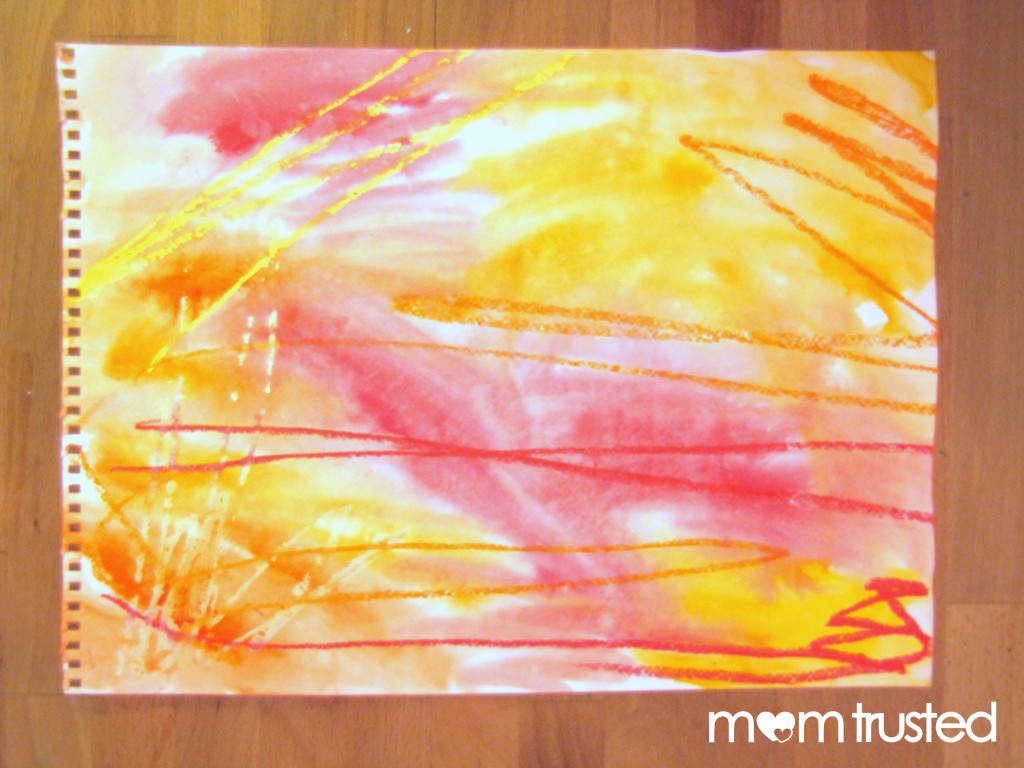 Tips
"Real" watercolor paper will work SO much better than regular white paper.  It may be worth the investment.
Oil pastels come in sets of 8, 12 or more.  The more colors the better!
Crayons will work too, but the results are a little less dramatic.  The same idea applies – the wax of a crayon will resist watercolors too!
---