How to Make this Color Matching Game for your Preschooler
My 3-year-old daughter has recently gone from scribbling to making more coherent markings. In order to help strengthen her growing writing abilities, I've been looking for fun activities to help with her fine motor skills. When I came across this picture on Pinterest, I really liked the idea of using clothes pins. While the link to the blog doesn't work anymore, I decided to use the same concept of clothes pins, except with colors instead of numbers. I have to say that this has to be one of the greatest things I have made my daughter! She actually sat down for over an hour doing the activity over and over (and she NEVER sits still for very long – especially when there are kls songs to be watched on YouTube!). In fact, first thing this morning, she grabbed the color wheel and clothes pins to play her color matching game again. I highly recommend this for any parent or teacher of preschool students. The children have fun playing a game, while at the same time learning and using their fine motor skills. It's a win-win-win in my book! =) Here's what you'll need to make this color matching game: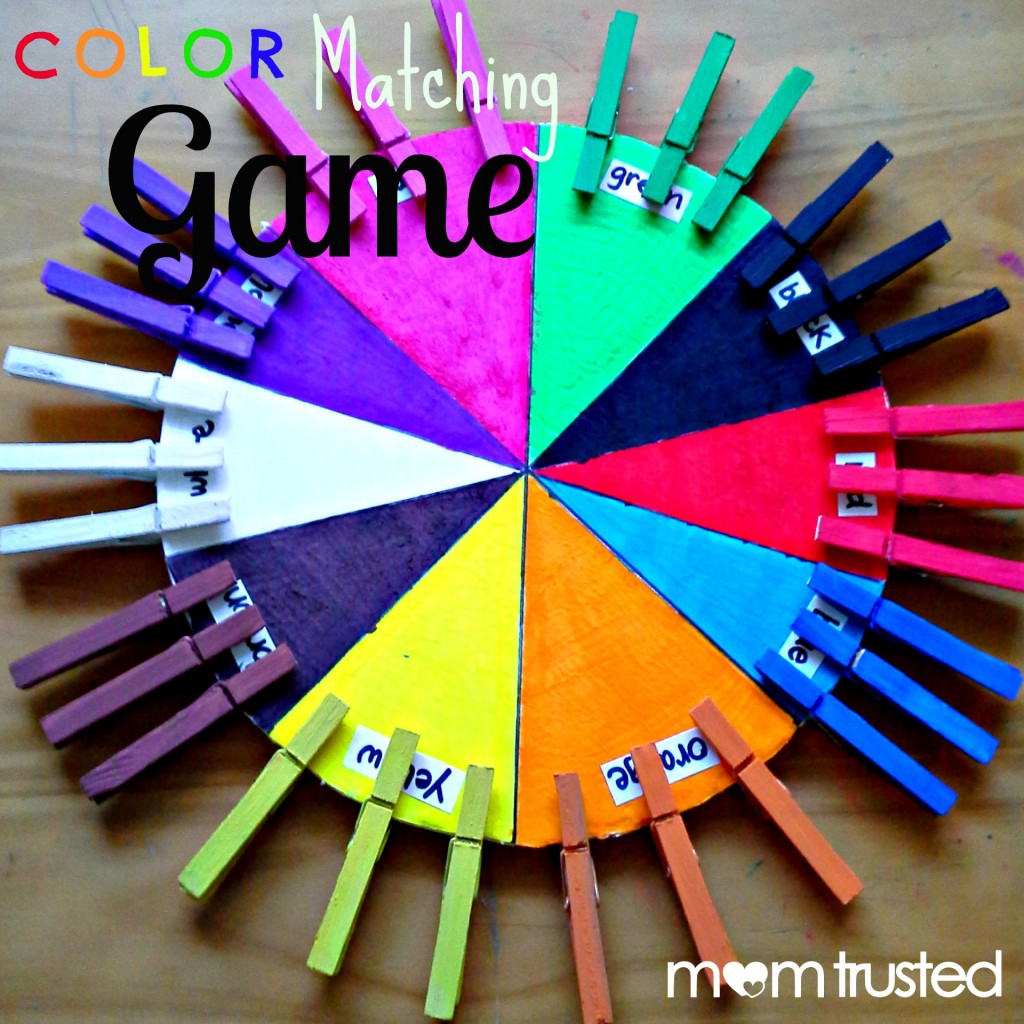 Materials:
Poster board or foam board (I used foam board from the Dollar Store)
Clothes pins (30 for $1 at the Dollar Store)
Markers
Paints and paintbrush
Ruler
Scissors (I used a utility knife on the foam board since it's easier to cut with.)
Folder label stickers (optional- but it made it the color names look neater)
Large round bowl or object (optional- unless you make an awesome freehanded circle….which I do NOT! =) )
Contact paper (optional- I wanted it to last longer, so I covered it with contact paper)
Step 1: Trace a circle on the poster board or foam board using a bowl or other circular object. Then cut the circle out.
Step 2: Using a ruler, divide the circle up into pie sections for the number of colors you will be using. I had 10 colors, so I only had to draw 5 lines to divide it into 10 pie sections.

Step 3: Color in each section (with either paint or markers) with a different color. Once it's dry, you can apply your color name labels either with the stickers or just by writing the color in with a marker.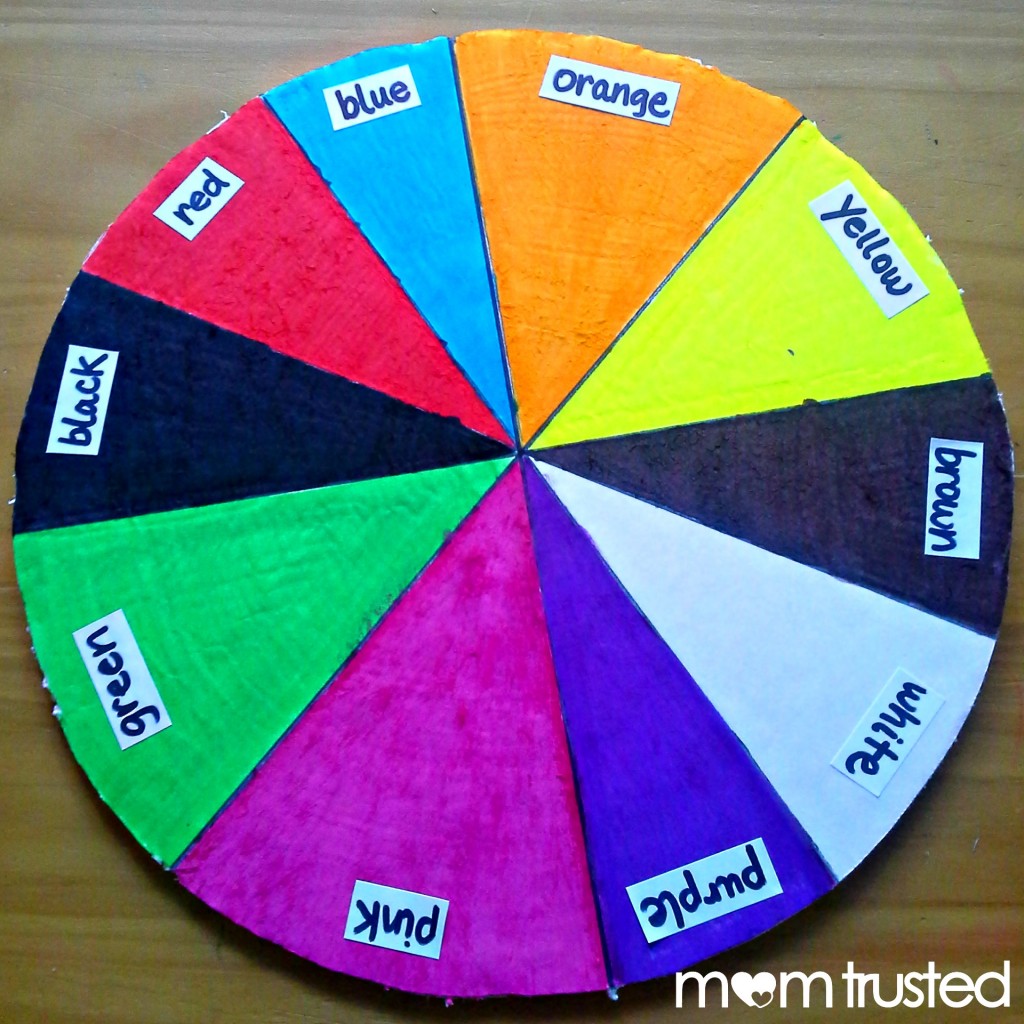 Step 4: Paint each clothes pin a different color to match the colors you chose in the color wheel. I decided to make 3 for each color, but that number is up to you. Allow to dry.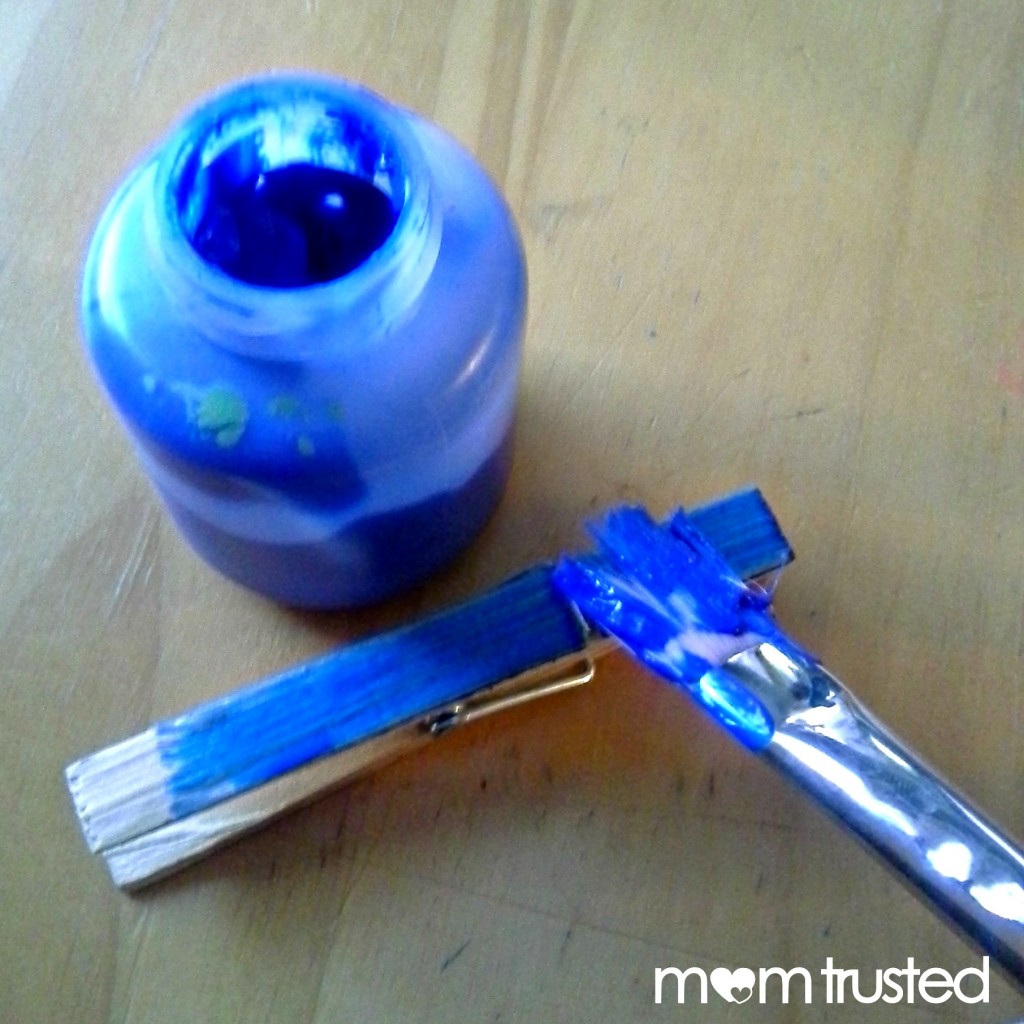 Step 5: Now that all the pieces have been cut, painted, and labled, you're ready to hand this super fun game to your preschooler! I only had to show my daughter how to open the clothes pins once, but if it takes more than that for your preschooler to get the hang of it, be patient. It's hard work using those fine motor skills! They'll be a pro in no time! Enjoy!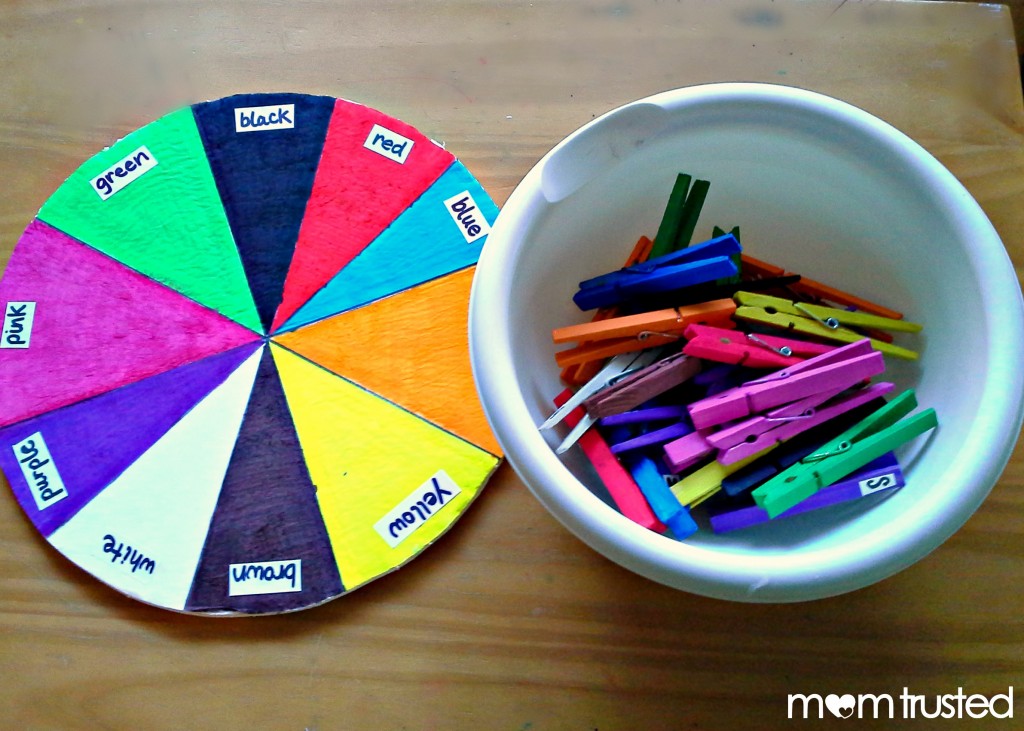 Look at those fine motor skills hard at work!! =)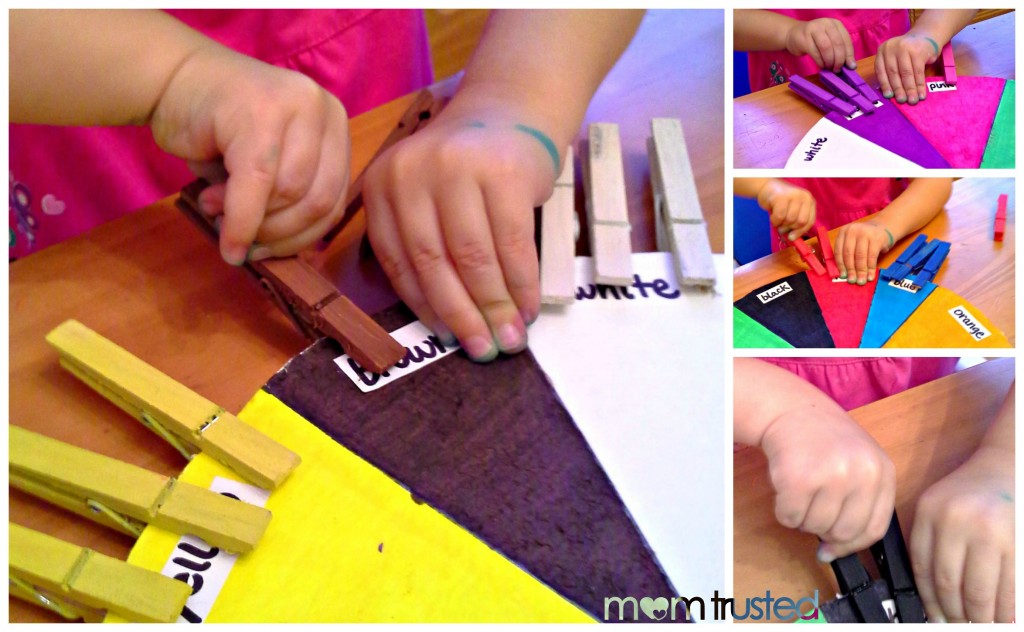 ---