How to Draw Your Hand in 3D with Simple Optical Illusions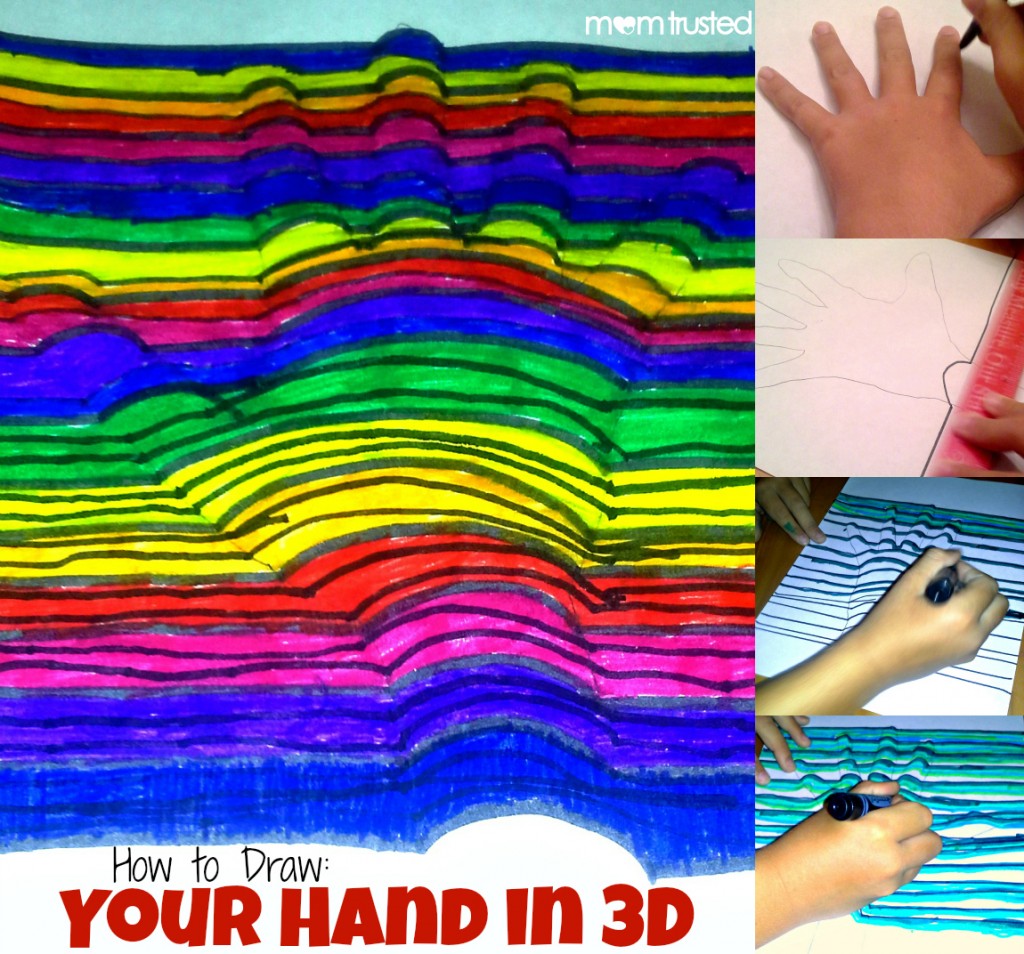 The internet is a brilliant tool when you need to find an activity or project for your kid(s).  By simply entering a few choice words, thousands of ideas appear in seconds, like this project on the blog  Come Together Kids: 3D hands.  The results in the pictures looked amazing (not to mention actually looking 3 dimensional), so I thought my son and I would give it a try. Plus, it's a great activity for pre-writers and writers alike to practice their writing skills in a fun way!
In this post you will learn how to draw your hand in 3D with this simple optical illusion technique.
Here's what you need to do this simple and fun project: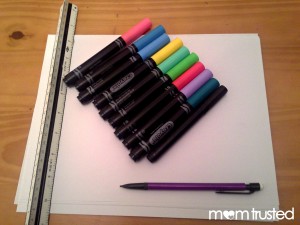 Materials:
Paper
Pencil
Markers
Object to trace (hand, arm, or spoon)
Ruler (optional)
Step 1: Using a pencil, trace around object lightly onto the paper (Adults may need to help younger children with the tracing).
Step 2: With a marker, draw a straight line starting from one side of the paper. When you get to the pencil outlining the object, make an arch from one side to the other side. Go back to drawing the straight line.
***Using a ruler may help younger children keep the lines straight.***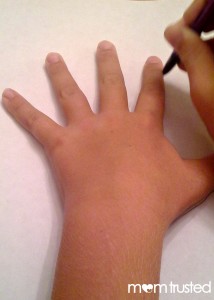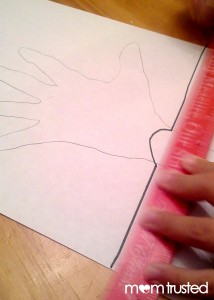 Step 3: Use this method to cover the entire page with markers. This would make a great opportunity to teach patterns of colors to children.

***The pictures I took were of my son's second hand, but he liked his 1st one better. I promised him I'd show it off!***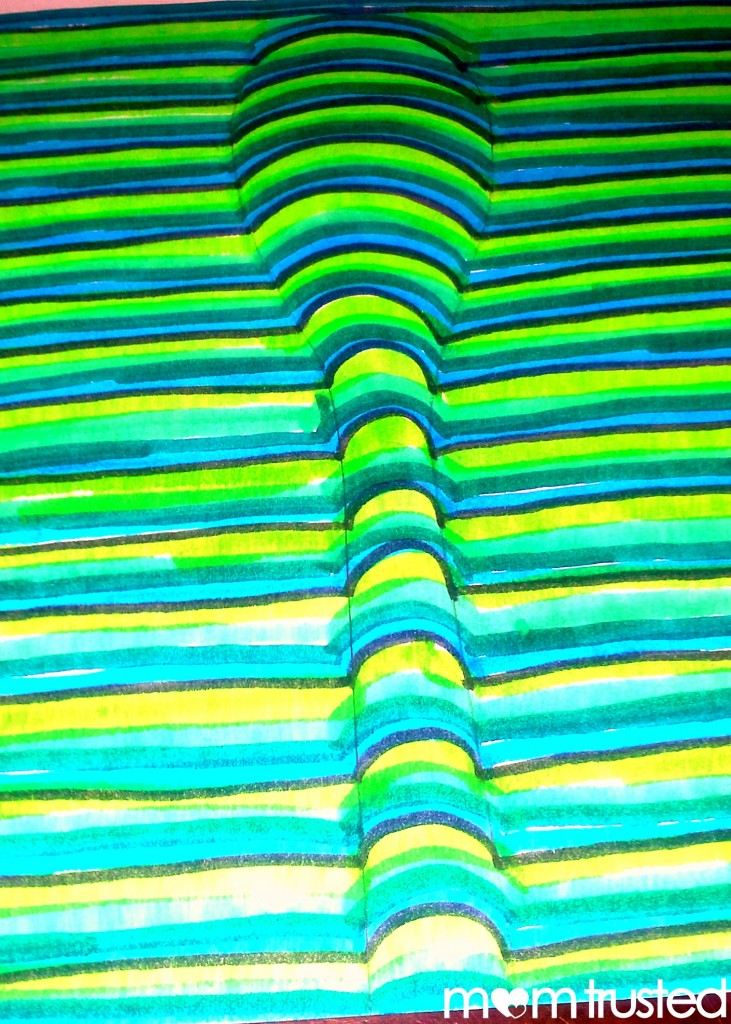 After seeing my son's handy-work, I wondered if it was possible to draw other 3-D objects using the same method on other objects around the house. Here's a few of the objects my kiddos wanted to attempt: a star, a ruler, and a wooden spoon.
We quickly found out that the star would not work with this method. The ruler didn't really turn out 3-D. The spoon, however, worked fantastically. My son's hypothesis is that the arches, especially the darker shades) help make the illusion appear. He may be onto something. =)
What other objects around your house or school can your children find to draw?
---