Fall Decorations: How to make an autumn leaf garland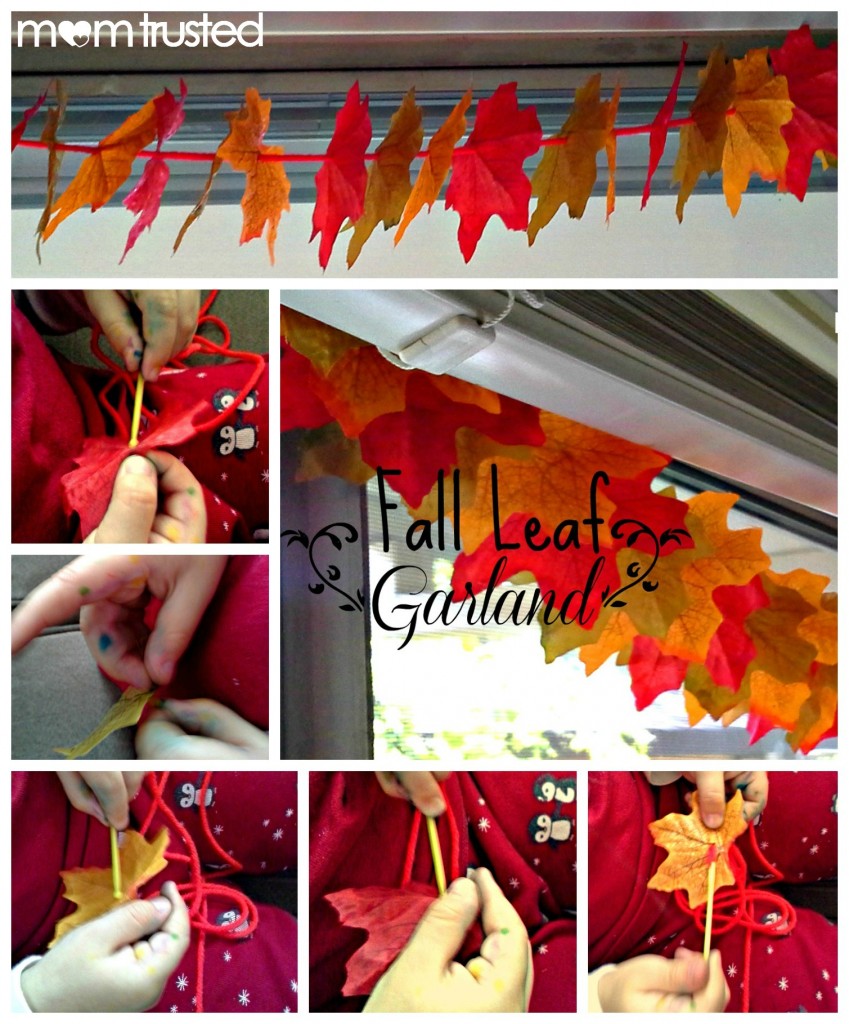 I absolutely love the fall, but I noticed recently that I don't have as many decorations for the season as I'd like to have. I had several bags of fake leaves I purchased recently from the Dollar Store hoping to make a wreath for the door, but I opted to make one with flowers instead. So, I decided to enlist my 3-year-old to help me make garland out of the leaves. As I've mentioned before, I'm really trying to strengthen her fine motor skills. This project was perfect just for that! I also had her put the leaves in a certain order, helping her with pattern recognition and sequencing. While she did get bored with the project fairly quick, she did produce one great looking garland for us to decorate one of our windows with. Now it looks like mom gets to make the others! =) Here's what you'll need to make you own fall leaf garland: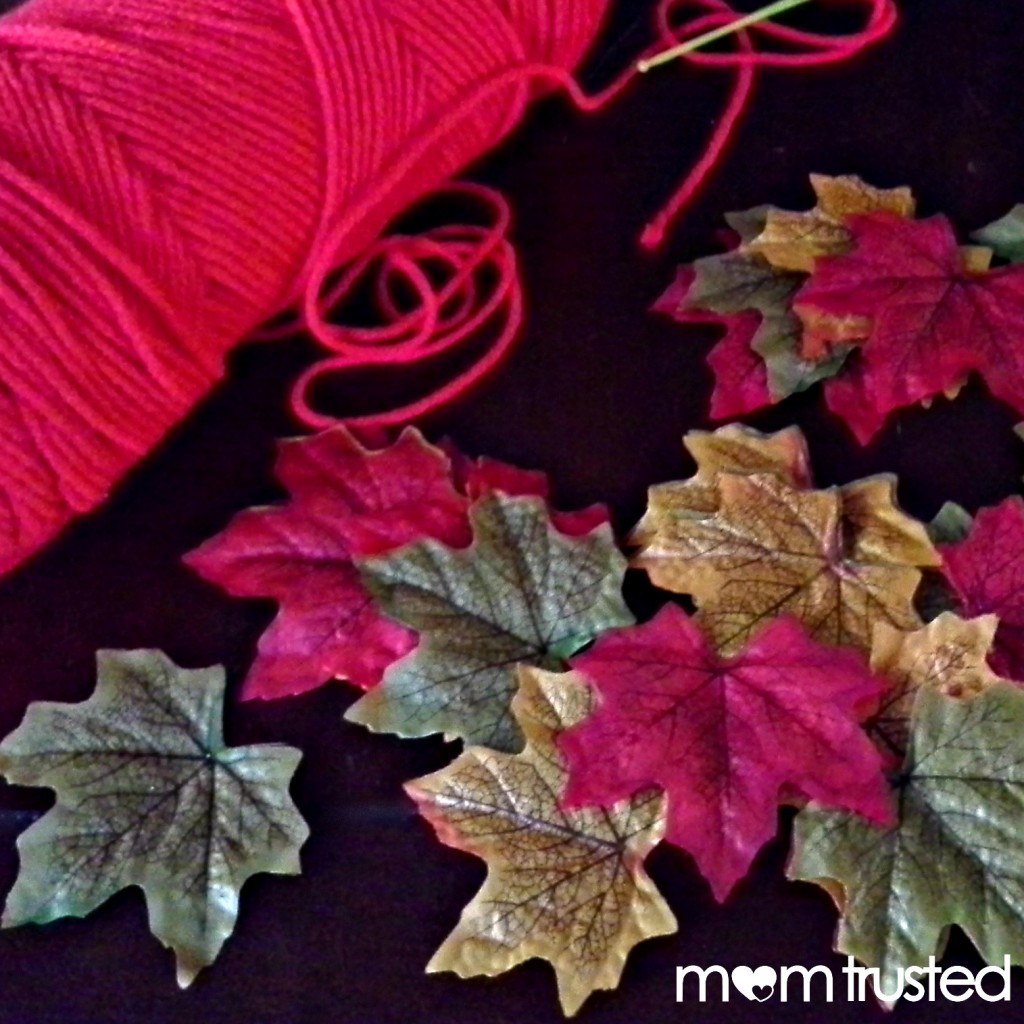 Materials: 
Yarn, Twine, or String (while any color will do, I chose to use red yard since it coordinated with the color leaves I had)
Fake Leaves (I got several packs with various yellow, green, and red leaves at the Dollar Store)
Scissors (optional, but useful to help younger children thread the leaves by cutting a small slit in each one)
Threading needle or yarn covered in scotch tape to thread leaves (I happened to have a needle that came with a beading kit for young children)
Step 1: Before you can start, you'll need to either thread  a dull needle (I'm not sure of the specific name, but I'm sure there is one) or just wrap some tape around the yarn or string from the tip to maybe an inch or two upwards, making it easier for children to grab it once they put it through the leaf.
Step 2: One you have the yarn, string, or twine ready, you simply have the children push it through the fake leaves.
***If you aren't using a needle or you are working with smaller children, you'll want to use a pair of scissors to make a small incision in the back of the leaf, big enough for the thread to fit through.***
Step 3: Once your child threads as many leaves as s/he wants onto the yarn, string, or twine, it's ready to hang. You can hang it up in a window, a mantle, or even around your door. Happy Fall!!
---