Bubble Wrap City Artwork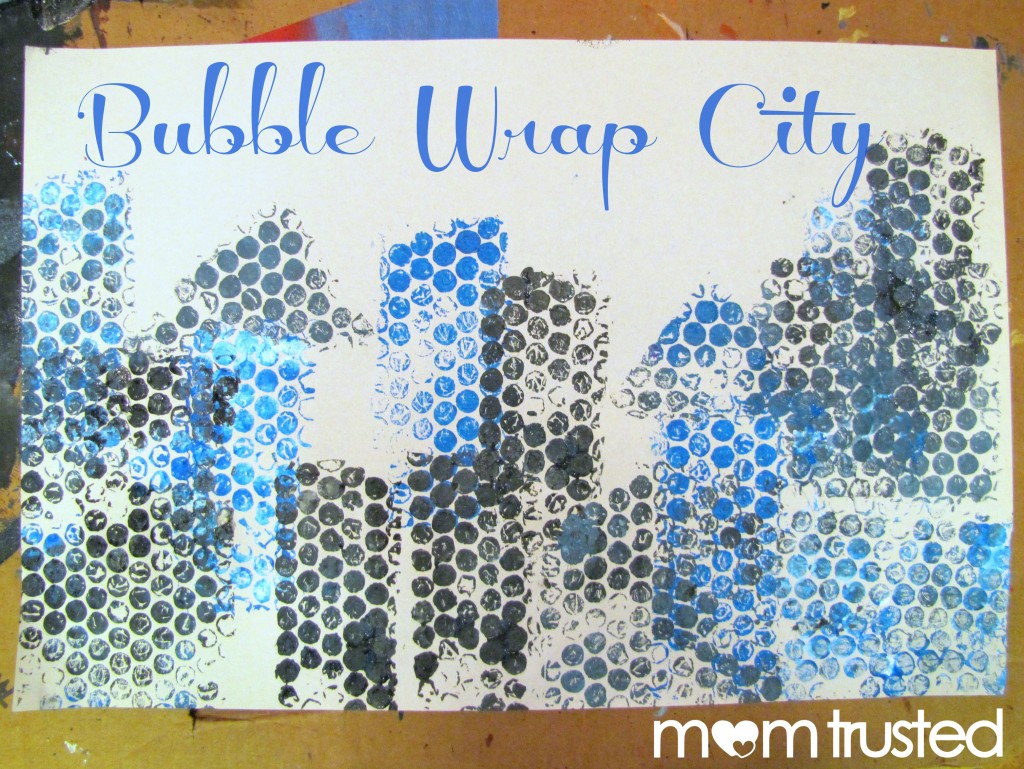 If you and your family shop online, there's a good chance you have some bubble wrap around the house.  It always feels a shame to throw it out!  Instead, use leftover packing materials to make a great city skyline! Making this skyline is a great way to recycle some bubble wrap, learn the very basics of printmaking, and consider some urban architecture.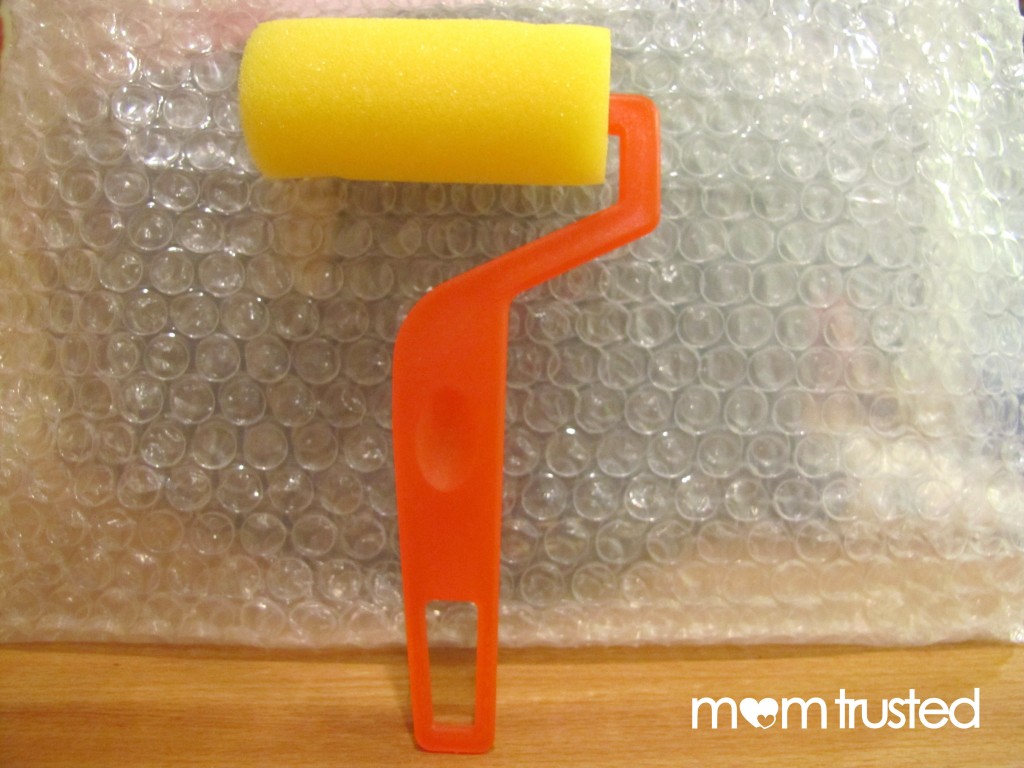 Supplies:
bubble wrap
small paint roller (usually available in 2 packs at dollar stores or similar)
tempera or acrylic paint
big sheets of paper for printing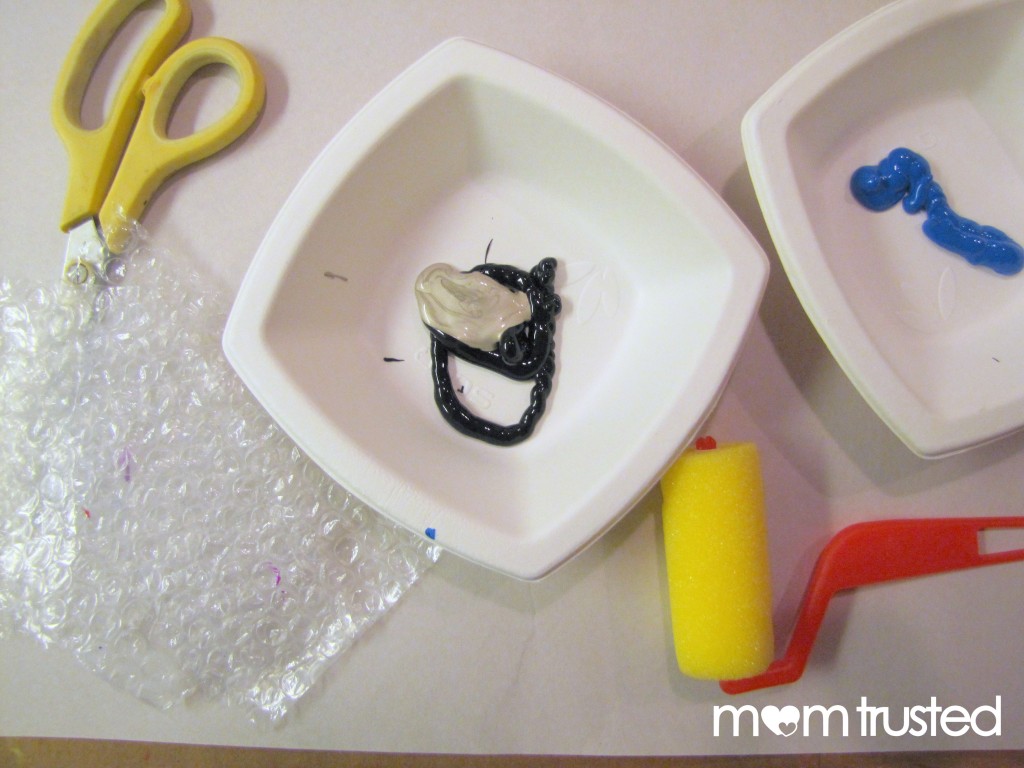 Instructions:
1.  protect your work surface and kid's clothes – this one's messy!
2.  cut shapes from bubble wrap.  We tried different squares, rectangles, and triangles.
3.  squirt some paint into bowls or plates.  Making an urban landscape seemed to call for black, grey and blue, but you could try some other colors!
4.  have kids coat roller in paint, then roll paint onto the "bubbly" side of the bubble wrap, one piece at a time.
5.  when pieces are quite covered in paint, have your artist flip them over and press onto the paper (like a stamp) with their hands.
6.  try different colors on different pieces.  You can use the same roller, and let the colors mix.  Watch as your "city" emerges!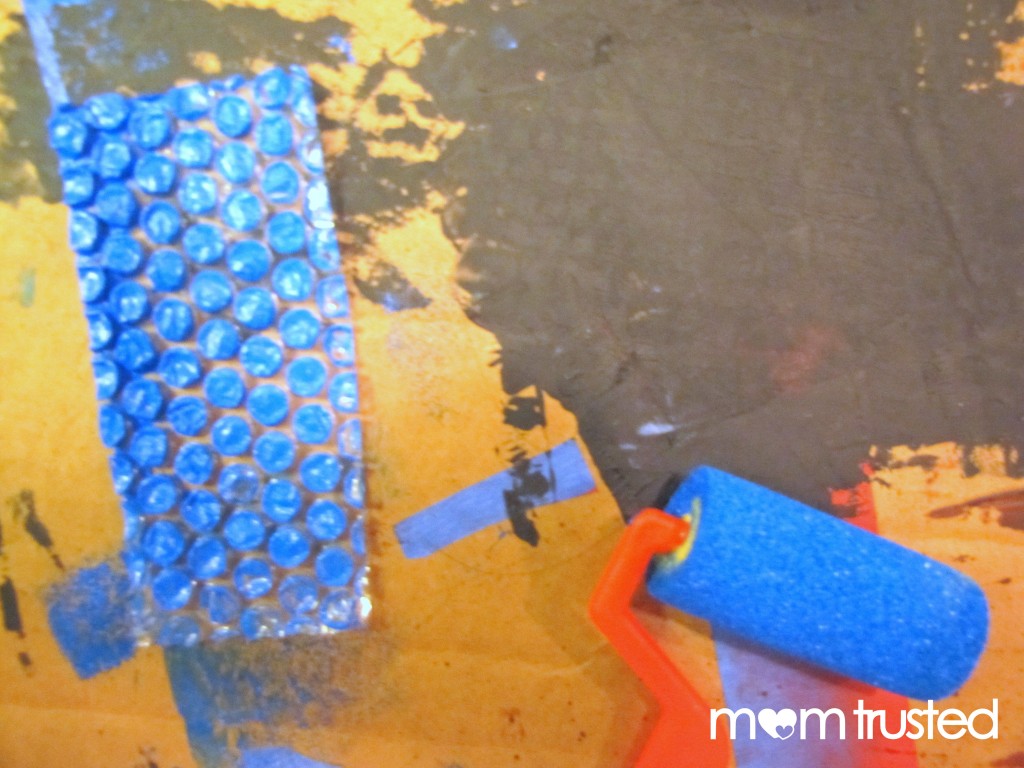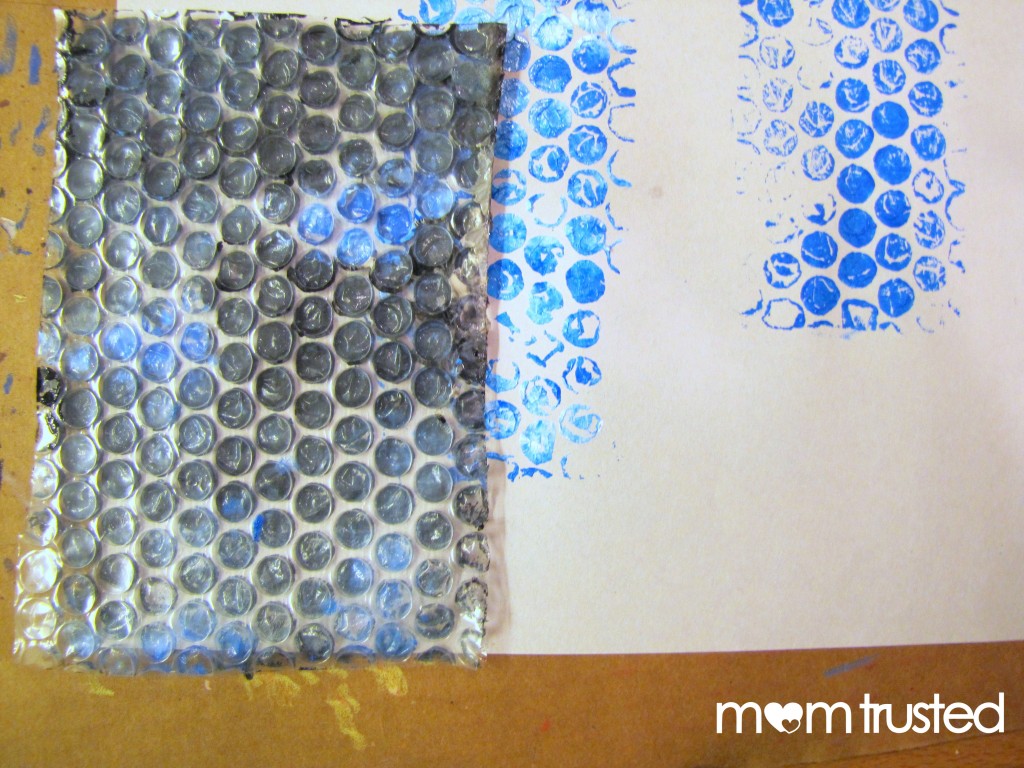 Tips:
Scissor-ready kids can try cutting their own shapes (keep in mind, bigger shapes are easier to work with).
If you have some on hand, try different sizes and patterns of bubble wraps for different effects.
Note how different combinations of shapes can make different buildings!
---