3 Number Activities Using Grocery Flyers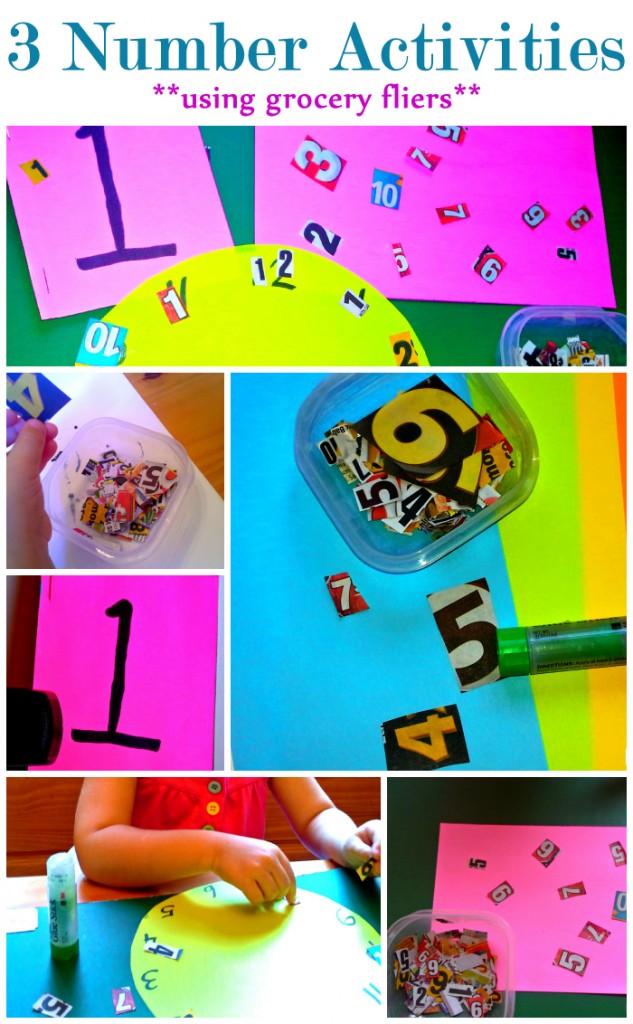 Since grocery stores mail out flyers every week (or at least have them available inside the store), I usually end up with a stack of (free) flyers by the end of the week. Why not re-purpose them for educational activities involving numbers? Posted below are 3 different activities that are easily adaptable to fit different age groups. Here's what you'll need to do any of them: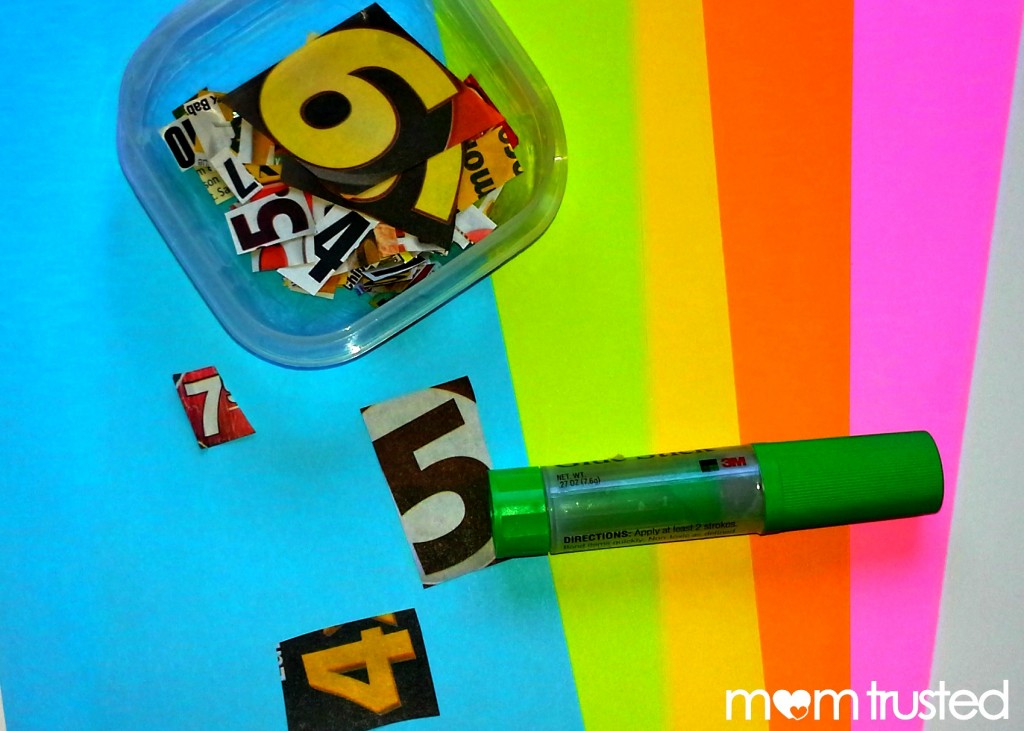 Materials:                                                                                                               
Grocery Flyers (or any sales ad with lots of numbers)
Glue
Paper
Marker
Scissors (for older children to cut out their own numbers
Stapler (for 1st activity only—optional)
Small container (to hold all the numbers—optional )
Circular container or cup to trace (for 3rd activity only—optional)
Activity 1: Small Number Booklet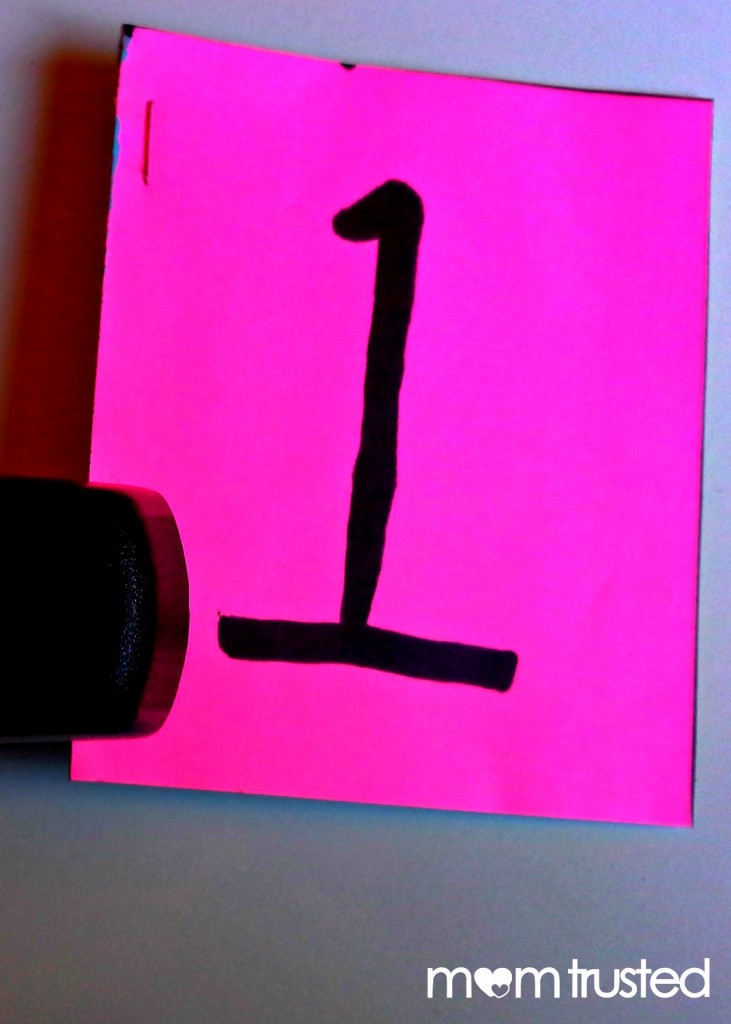 Step 1 (same for all activities): Cut out different numbers from the grocery flyers. If the children are old enough, have them cut the numbers out themselves.
*Place all the numbers in a small container for easy access.*
Step 2: Make a small booklet with 10 pages (12 if you want to include a cover) using the paper by stacking 5 pages together and fold in half.
*You can place a staple on the top and bottom for a more secure booklet*
Step 3: Write each number (1-10) on each page with the marker.   Allow older children can do this part independently.
Step 4: Have children glue the cut out numbers on the appropriate page for each number.


 Step 5: If you placed a cover page, have the children decorate the covers of their personal number books. =)
~~~~~~~~~~~~~~~~~~~~
Activity 2: Number Collage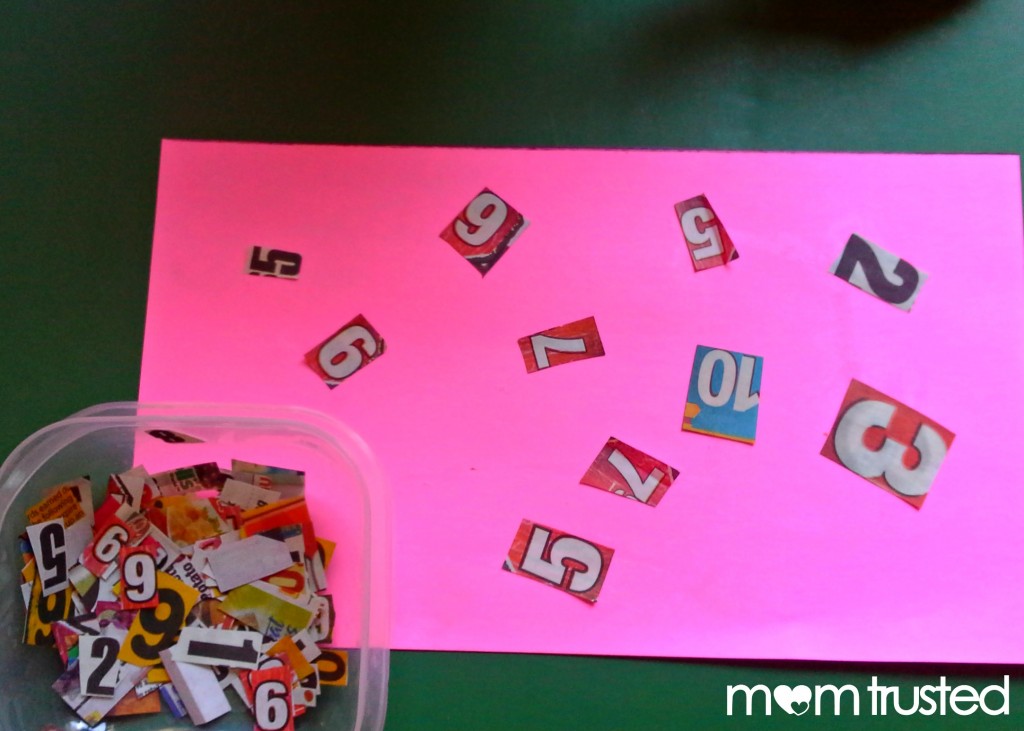 Step 1: (SEE ABOVE)
Step 2: Have the children glue the numbers on a piece of paper to make a collage.
*This activity is great for younger children.*
 ~~~~~~~~~~~~~~~~~~~~
Activity 3: Clock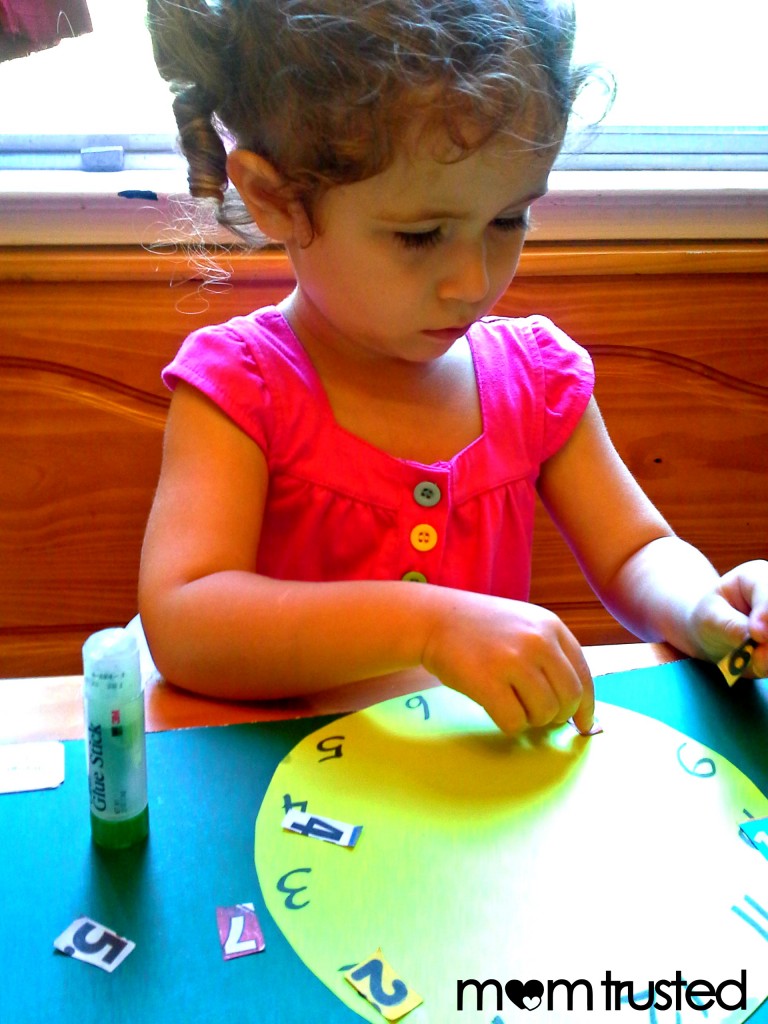 Step 1: (SEE ABOVE)
Step 2: Trace a circular object to make a circle on a piece of paper, and then cut it out.
Step 3: Write the numbers on the clock. Older children can write their own numbers.
Step 4: Have the children find and glue the numbers in the appropriate spot on their clocks. The hands of the clock can either be drawn in (popsicle sticks work great, though!) or omitted.
*It may be easier to already have the numbers picked out for younger children.*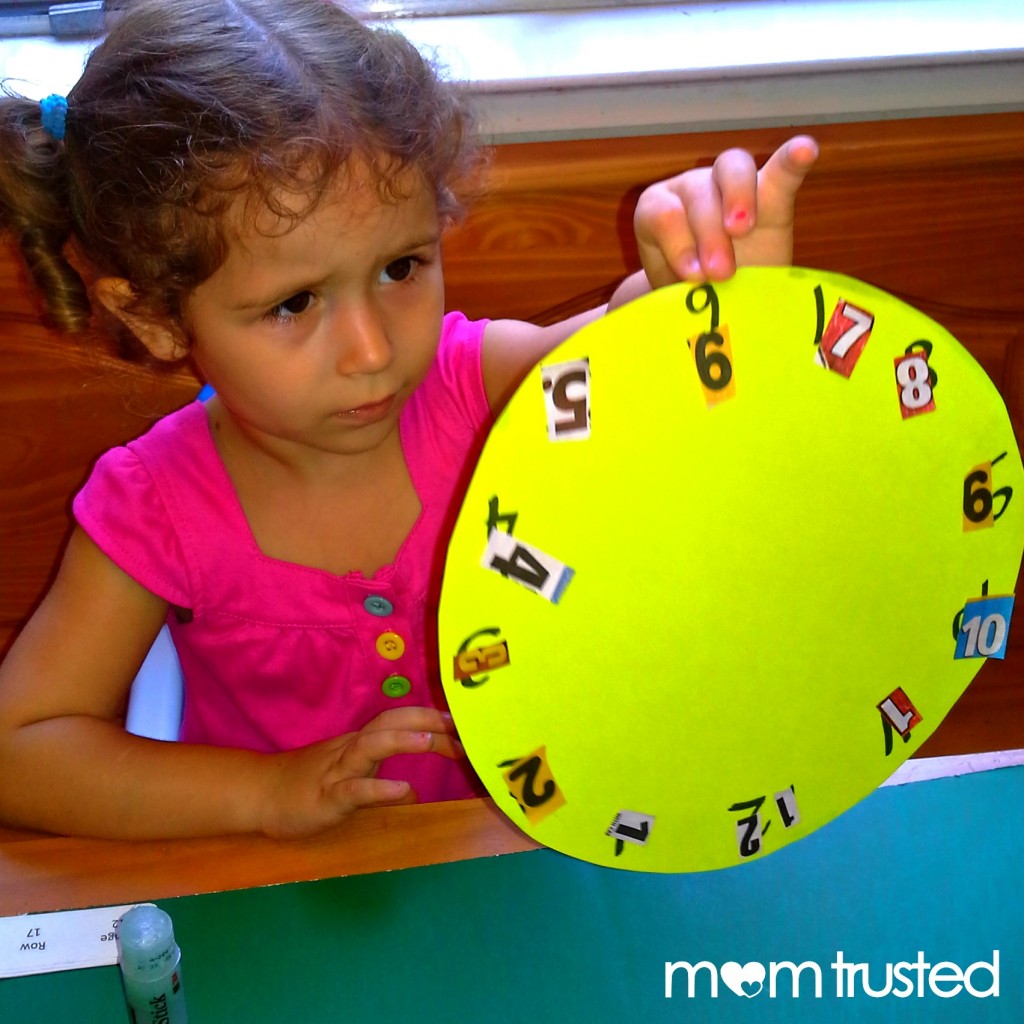 ---