Salad Spinner Spin Art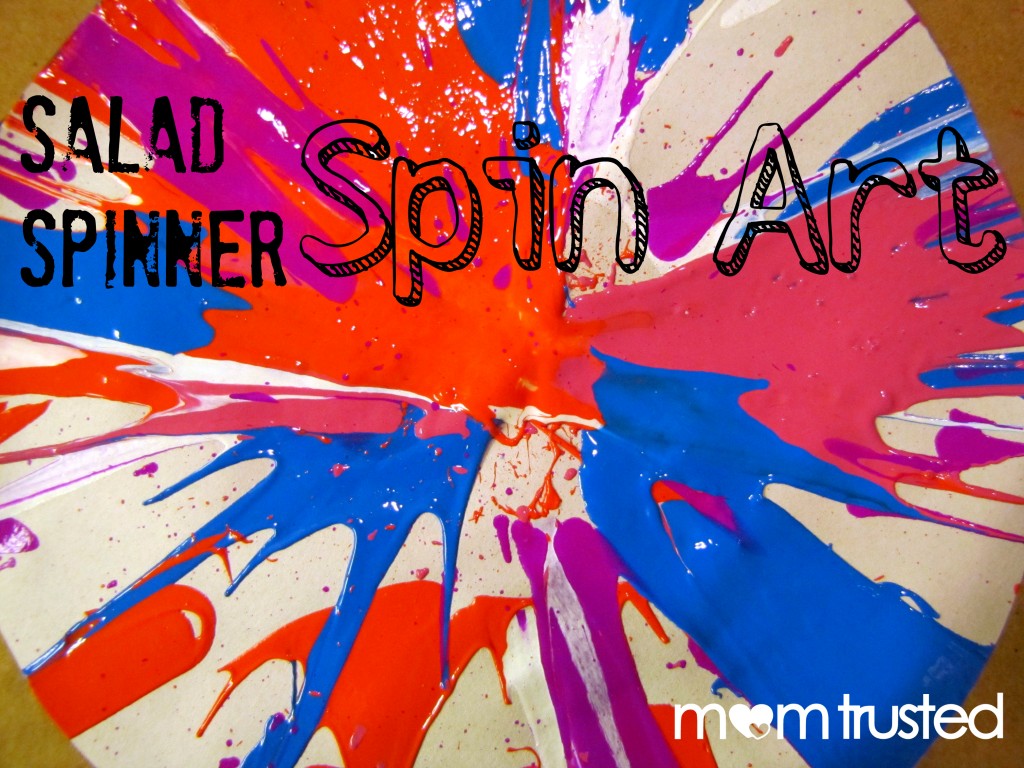 No doubt you've seen salad spinners like these at yard sales and thrift stores – or maybe you've got one hiding in the back of a cabinet! Pick one up real cheap, or dust yours off and give it new life as a spin art tool!
This project requires few supplies, and produces great results.  It gets VERY messy inside the salad spinner, but the mess is conveniently contained inside the container!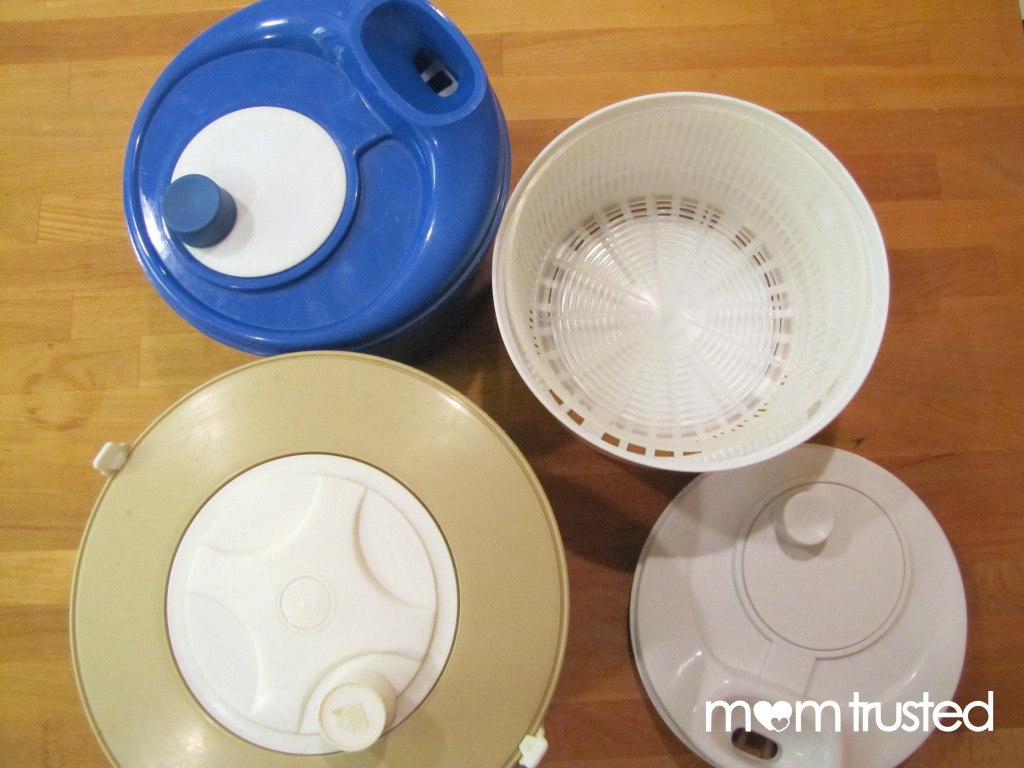 You'll need:
a salad spinner
acrylic paint
paper cut into circles to fit the bottom of the spinner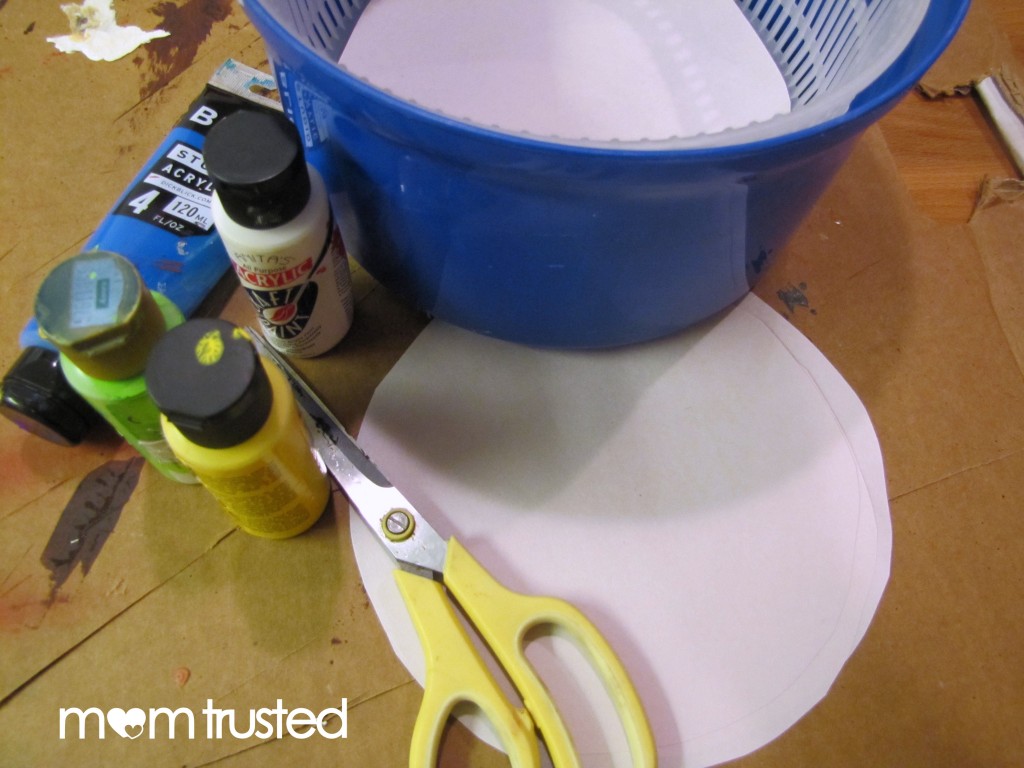 Instructions:
1.  cut a bunch of circles that will fit inside your spinner.  It's good to cut a lot, because this project is fun and kids will want to make lots!
2.  choose 3 or 4 paint colors and drip them inside the spinner (there's a lot of room for experimentation here!)
3.  close up the spinner and SPIN SPIN SPIN!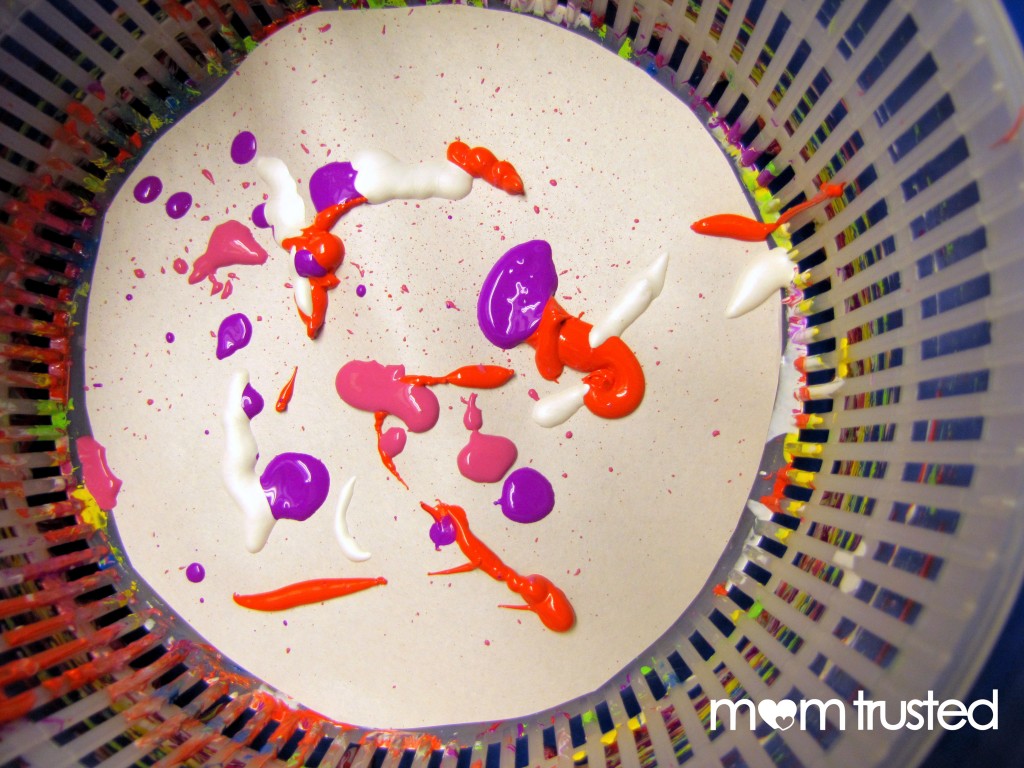 Tips:
A heavier weight paper will stay put in the bottom of the spinner better.
If you're not super stoked with the results of a painting, add some more paint and spin some more!
Choose different color schemes and see how the colors mix and overlap.  Which colors look good together?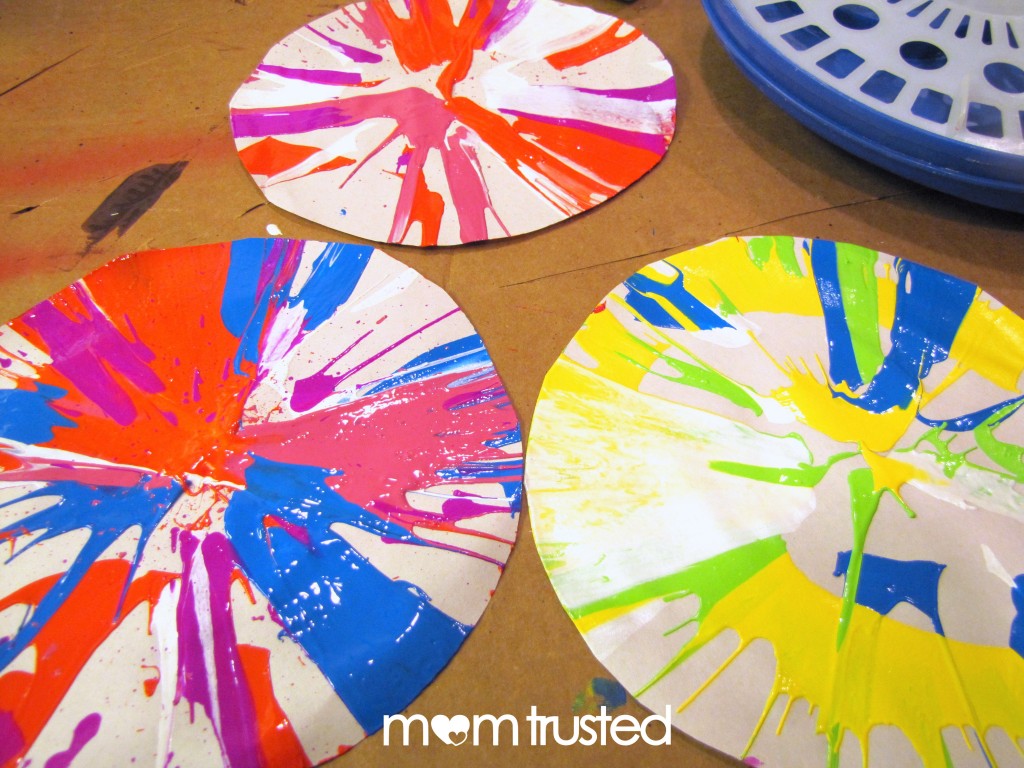 ---