Oil and Water Project for Kids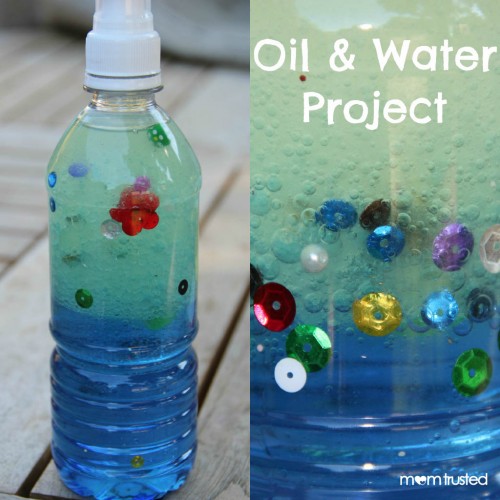 Some people call this project making an ocean in a bottle or homemade lava lamp. The concept is simple put water and oil in a bottle and watch the separation. Talk about how they can't mix and how oil floats. What else floats? What else sinks? This is a fun project for kids while they learn about these two liquids. Add food coloring, glitter, gems, jewels, and beads for more flair in this experiment they can keep and play with later on.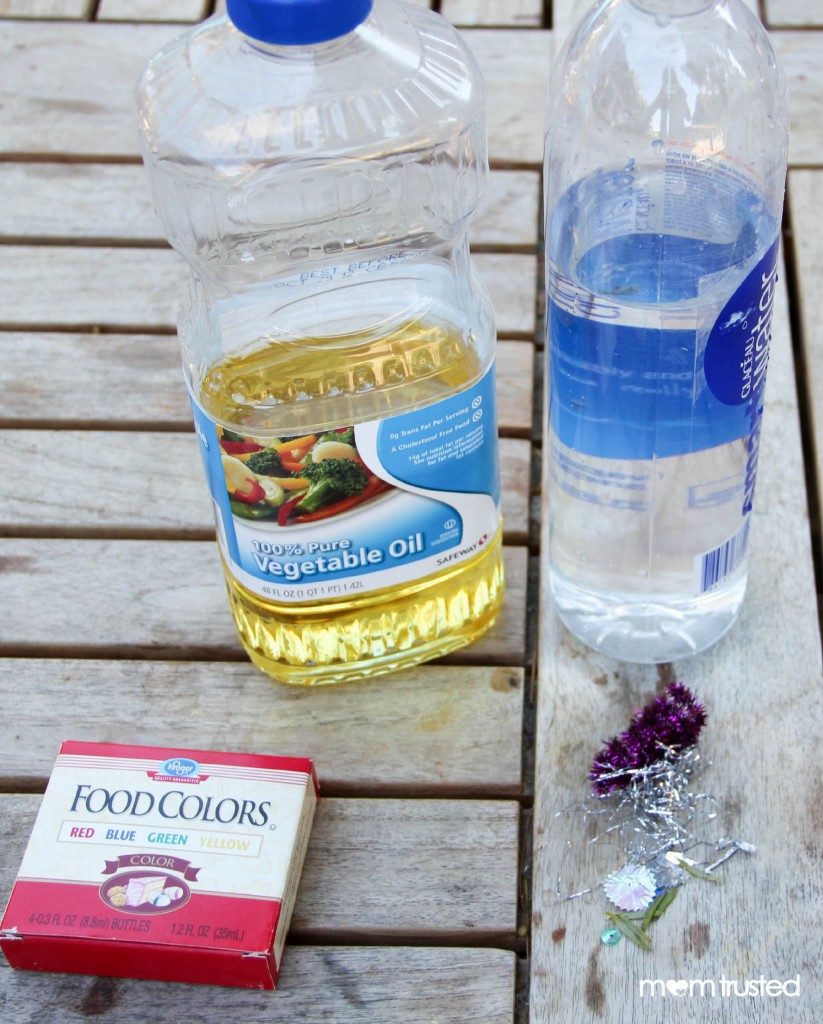 What you need:
– water bottle
– water
– vegetable oil
– food coloring
– fun things to put in your mixture
What you do:
1 – fill your water bottle about 2/3 full with water
2 – add some food coloring of your choice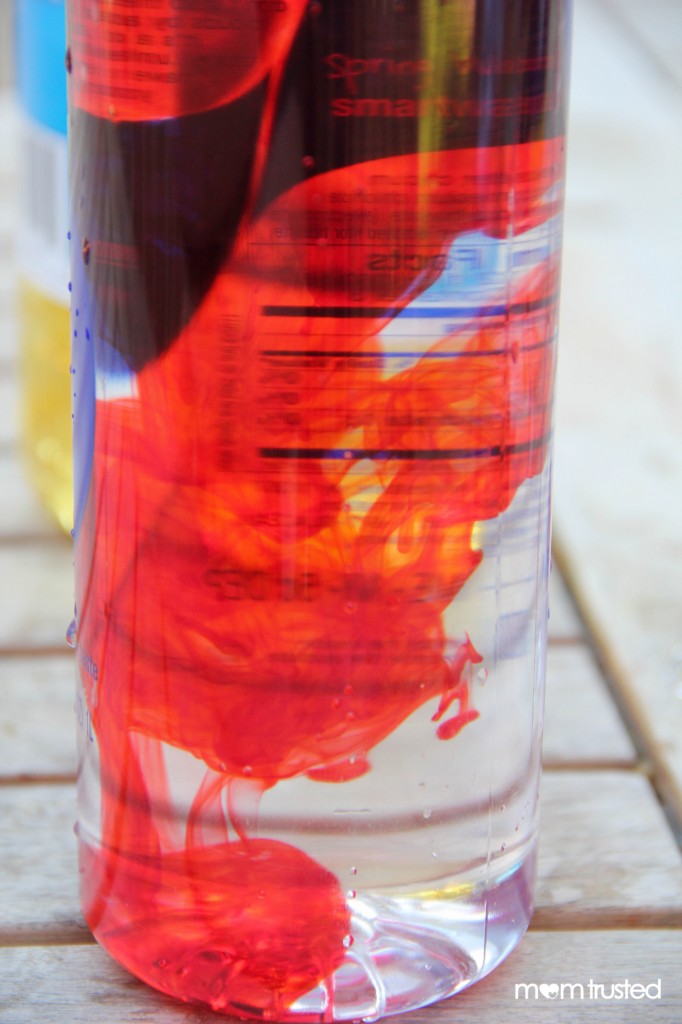 3 – add your flair (glitter, gems, jewels, beads, sequins, etc.)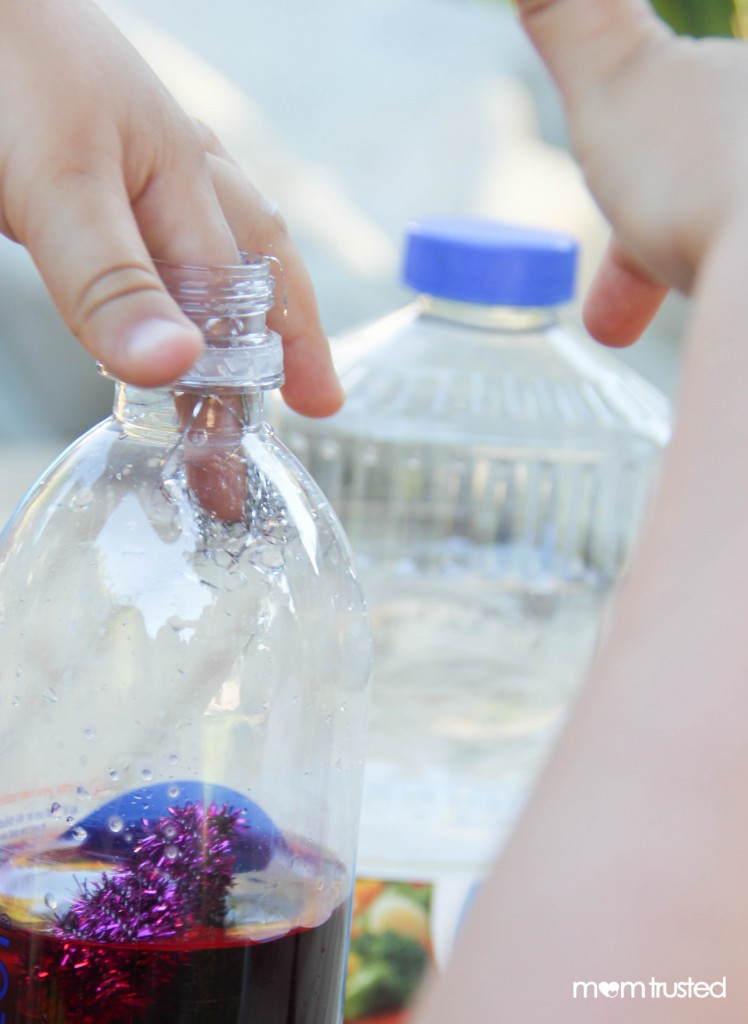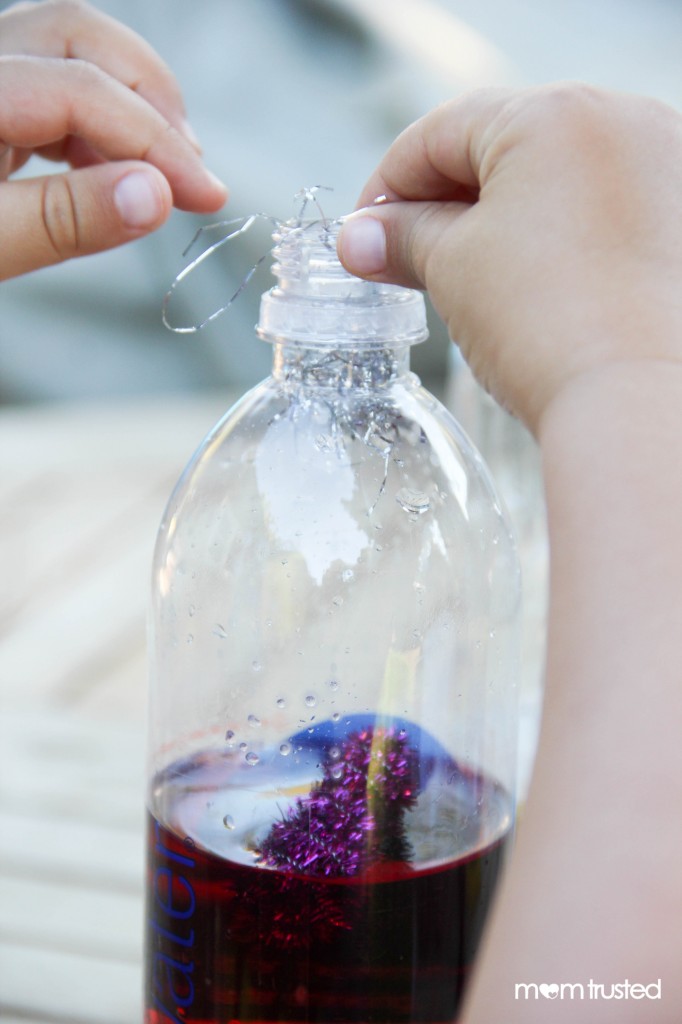 4 – fill the remainder of the water bottle with the vegetable oil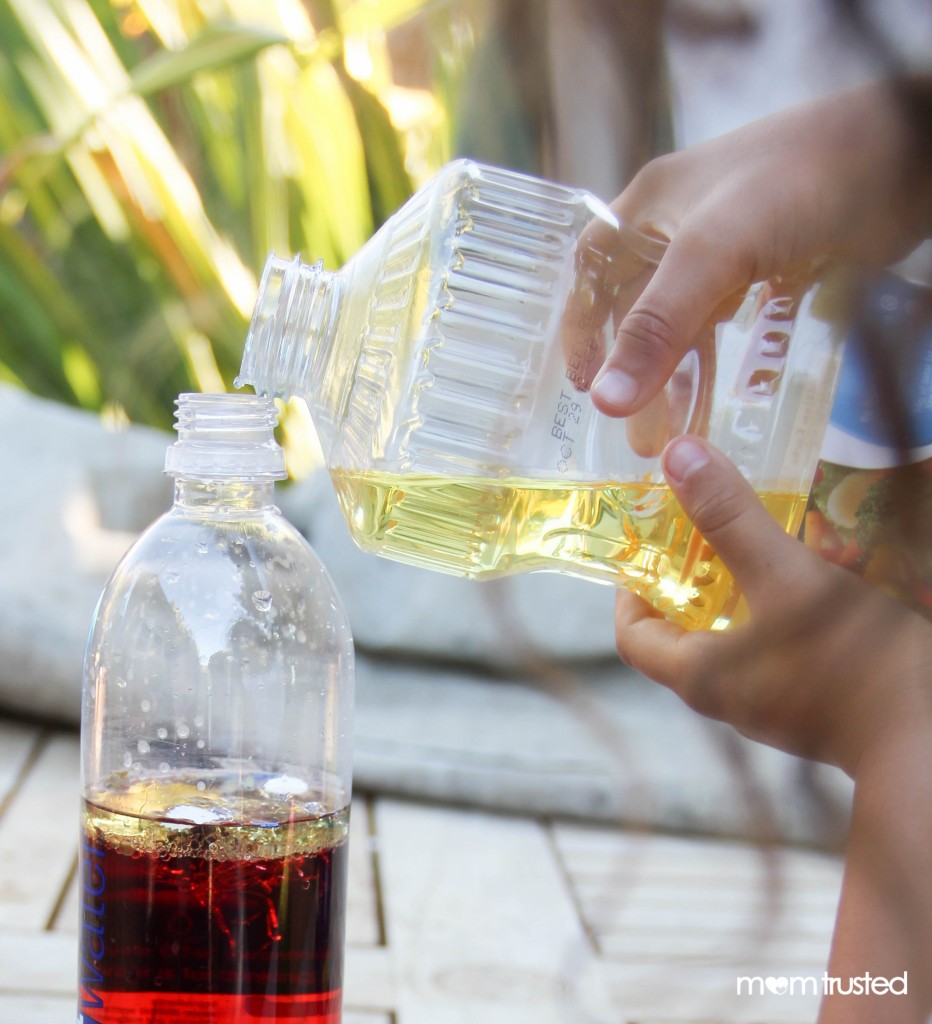 5 – put on the lid and play!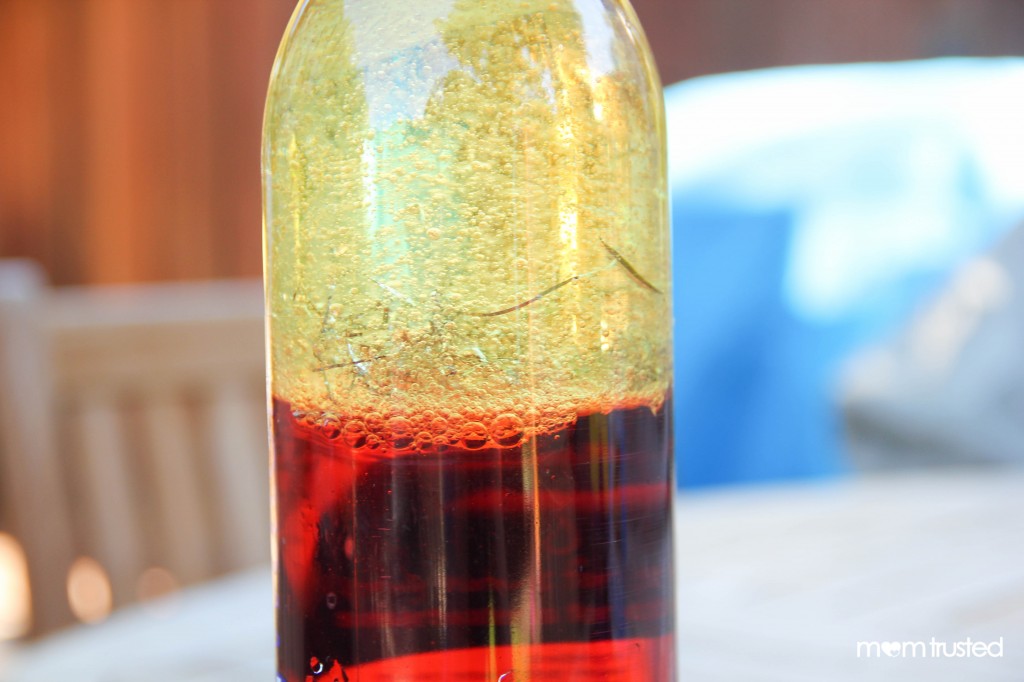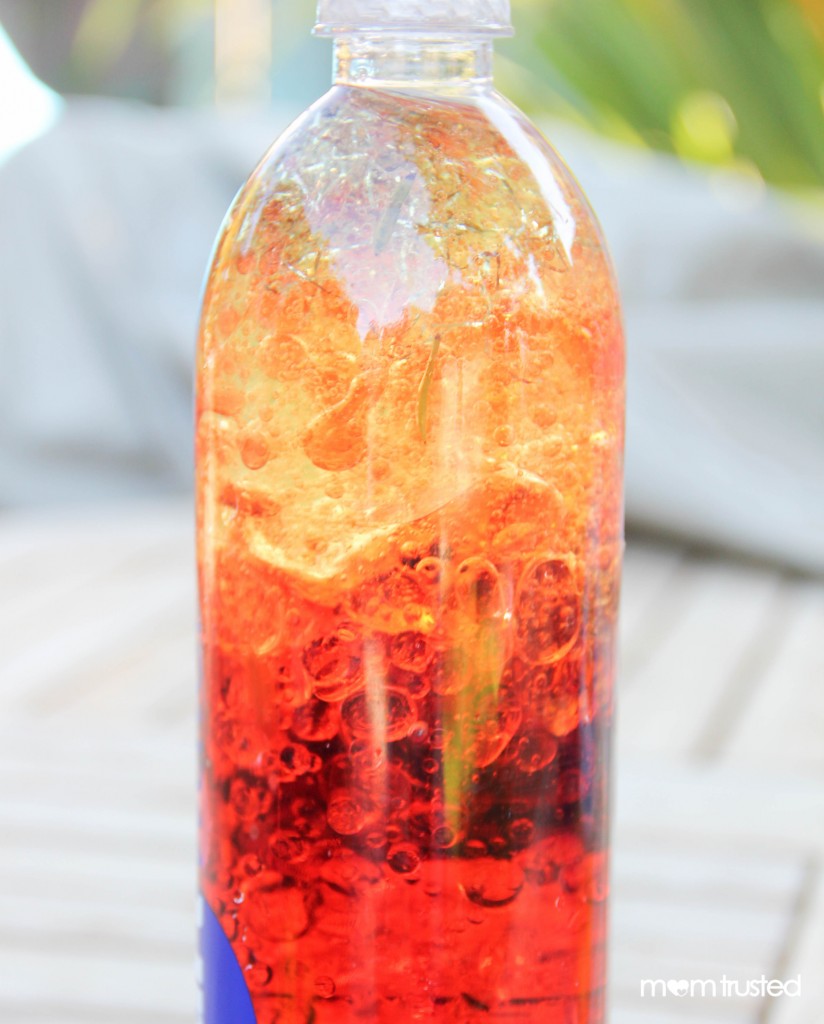 ---