Garden Pets: make plant row markers with rocks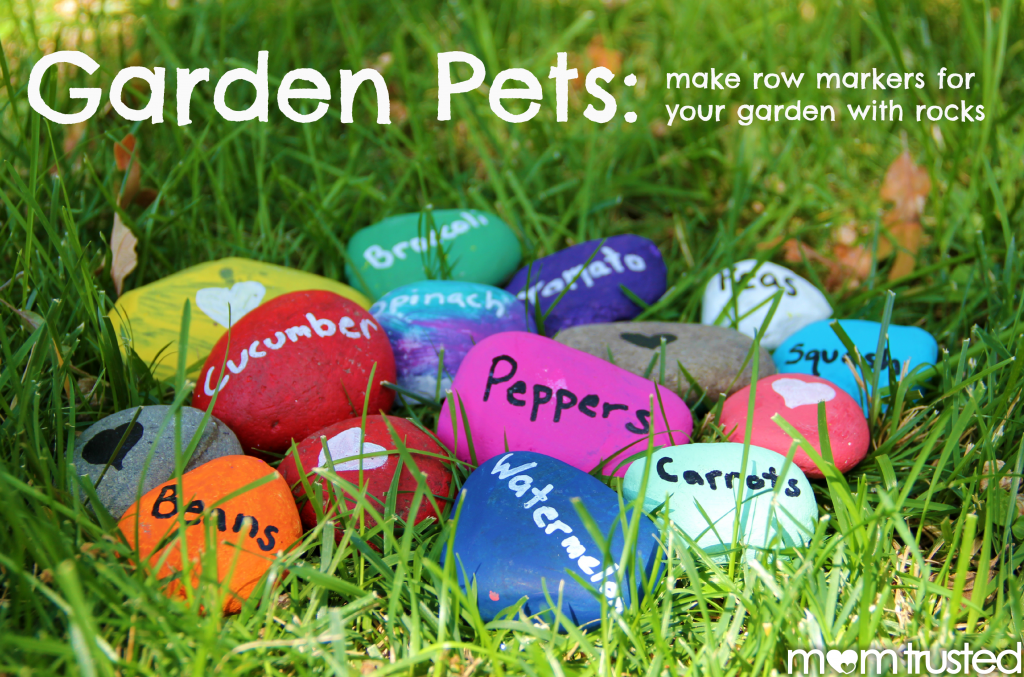 We made these plant row markers for my mom's garden and she LOVED them.  So I thought I would share. :)
The process is pretty simple.
1 – Collect rocks and stones that are about 2-3 inches wide
2 – Wash  and dry the rocks
3 – Paint both sides of the rock with acrylic paint and let dry
4 – use paint pens to write the names of the plants or fruits or vegetables on the rocks
5 – for extra cuteness we added hearts to the back of each one with the paint pens
See hundreds of other family projects and activities here.
Love this post? Support us by using our FREE service to find local child care or preschools nearby.
---