Framed Painted Handprint
Make a framed painted handprint…just in time for Grandparent's Day!!
National Grandparent's Day is on Sunday, September 9th. That's just a few weeks around the corner. It's so easy to go on a site like giftunicorn.com and find them the perfect present. To be honest, I was considering just buying them a present online.
I had done thorough research regarding the products that can be bought from the Internet. I asked around for some suggestions, to which I was told to look for skincare products like Hemp CBD Silk Lotion. My friends told me the lotion could be found by searching for the Bluebird Botanicals product range on the web. Besides this, I was also suggested to look at socks, sweaters, and photo frames as gifting options. What's great about things like that is that they can also be personalized – you can even get custom picture blankets so you can snuggle under cherished memories with loved ones, which I totally love the idea of!
However, I decided that this year we should make a homemade present. If you've been wondering what homemade gift your child can make for them, while at the same time being sweet and sentimental then keep on reading. Why not try this Framed Painted Handprint? It's quick. It's easy. And it looks great! Artwork makes such a wonderful gift. I remember last year we found some amazing canvas prints online for our parents so we wanted to add to their collection with a handmade treasure. Here's what you'll need for this project: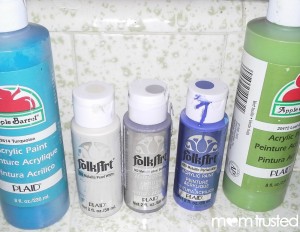 MATERIALS:
5 X 7 Canvas (purchased at the Dollar Store, 3 for $1) or white poster board
Several different colors of paint (Acrylics were used for this project)
Clear Contact paper
Pen/Pencil/Marker
Scissors
8 X 11 Picture Frame with matting (purchased at the Dollar Store)
Paintbrush (Optional)
Spray sealant (Optional)
STEP 1: Trace your child's handprint onto the contact paper and cut it out. If your child can use scissors, have him/her cut out the handprint.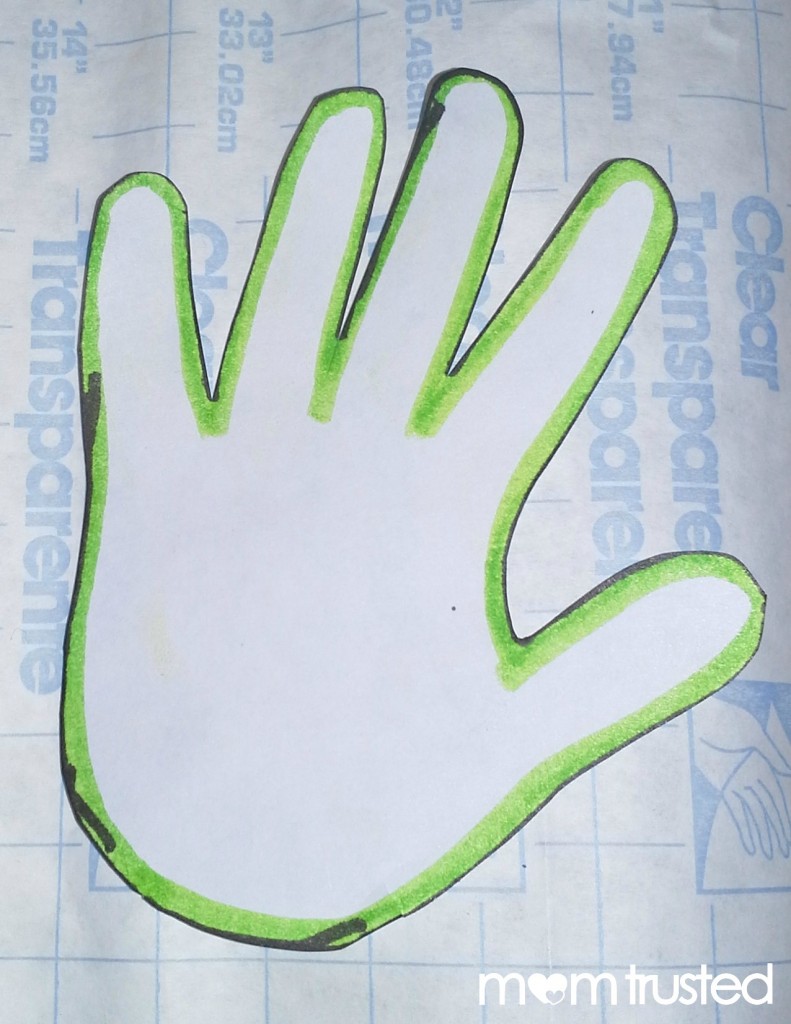 STEP 2: Peel the backing off the contact paper, and position handprint wherever you (or your child) wants in on the canvas or poster board.
***Make sure the contact paper is adhered well so paint doesn't get underneath. ***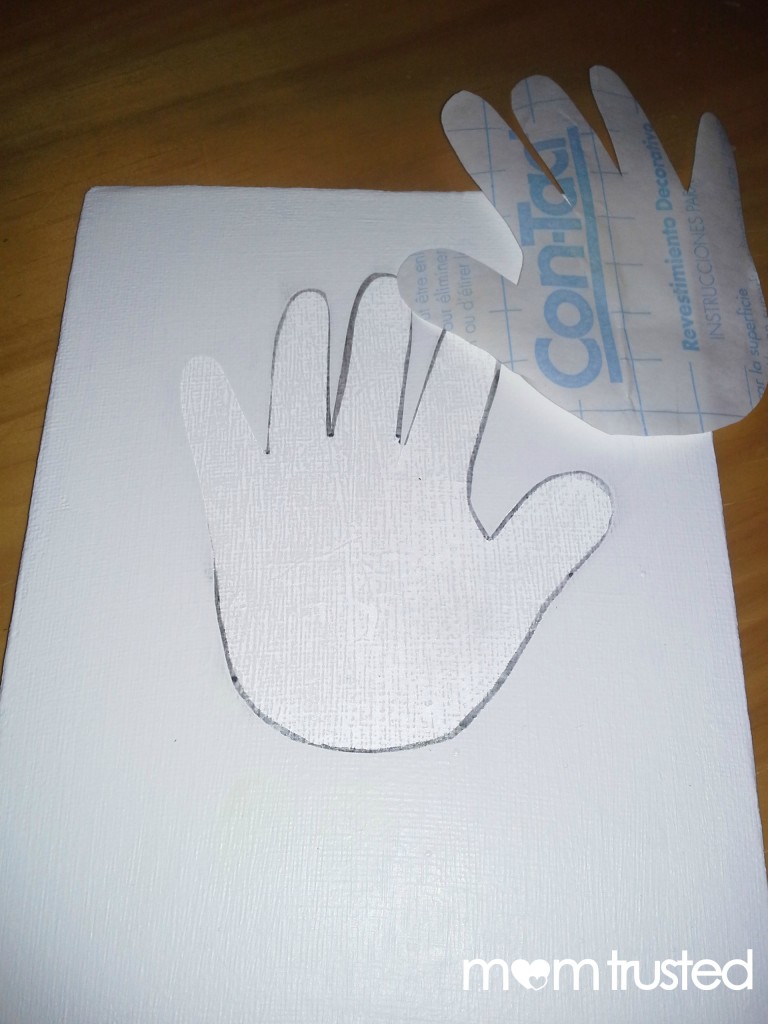 STEP 3: Give your child paint (and optional paintbrush) and the canvas or poster board. Sit back and let your little artist paint away.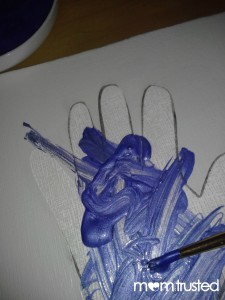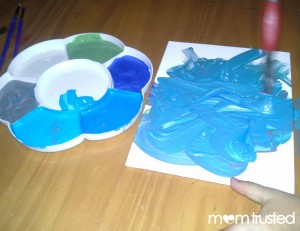 STEP 4: Once the paint is completely dry, very carefully remove the contact paper from the canvas or poster board. You may need to use something sharp, like scissors, to help get it started.
***I applied a sealant to both the canvas and the painted handprint once the contact paper was removed.***
STEP 5 (Option 1): You can take the painted contact paper handprint that you remove, and position it on a piece of cardboard and place in a frame. This would be a great option if using colored matting.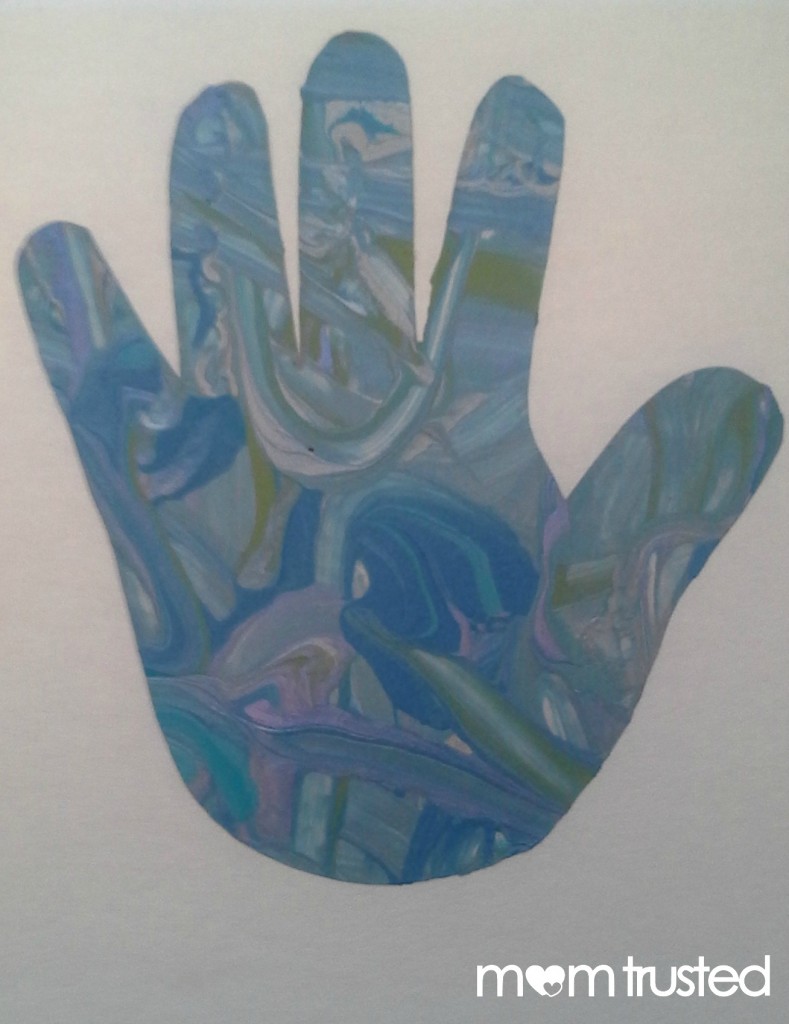 (Option 2): After peeling the contact paper away, simply place the canvas or poster board inside the matted frame.
***I had to touch up the handprint with white paint in some spots. ***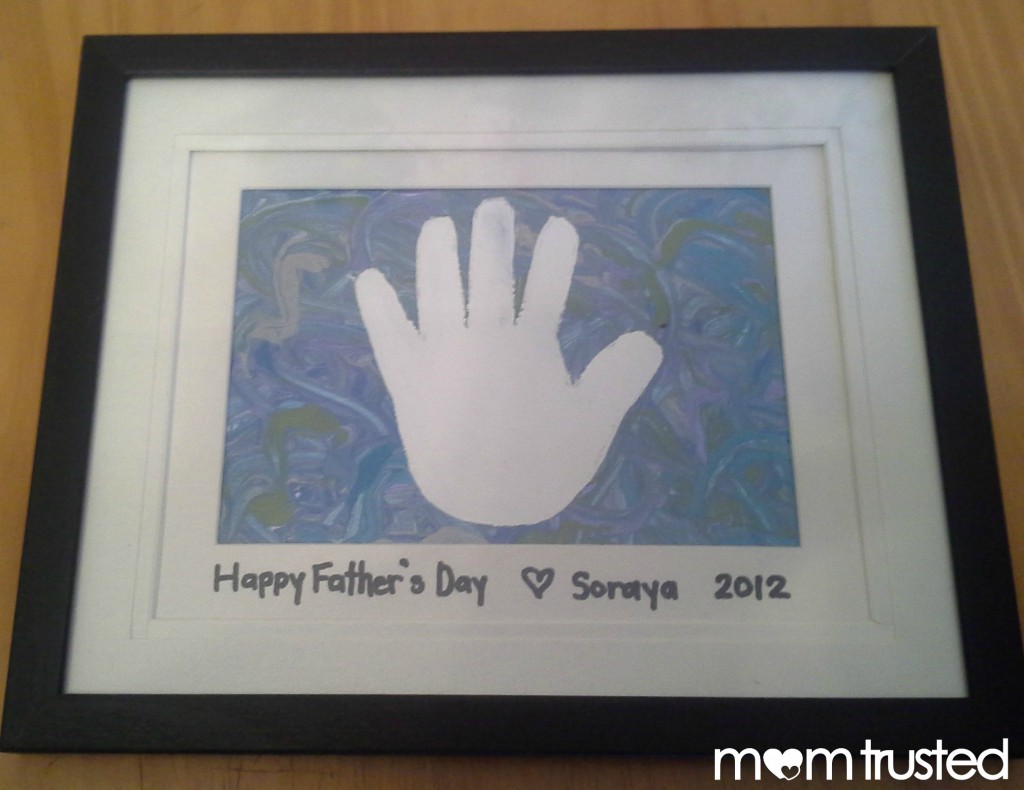 STEP 6: Have your little one help wrap it or merely place in a gift bag. VIOLA!! A priceless, professional-looking gift that will keep for years to come. This is also a great homemade gift idea for Christmas, Mother's Day, or Father's Day.
---