Seed Starter Idea: Strawberry Carton Mini Greenhouse
My mom gave me this idea years ago…use strawberry (or other berry) cartons to start seeds by creating a mini greenhouse.  It's super easy, thrifty, and kids love to help!
Here's how to do it: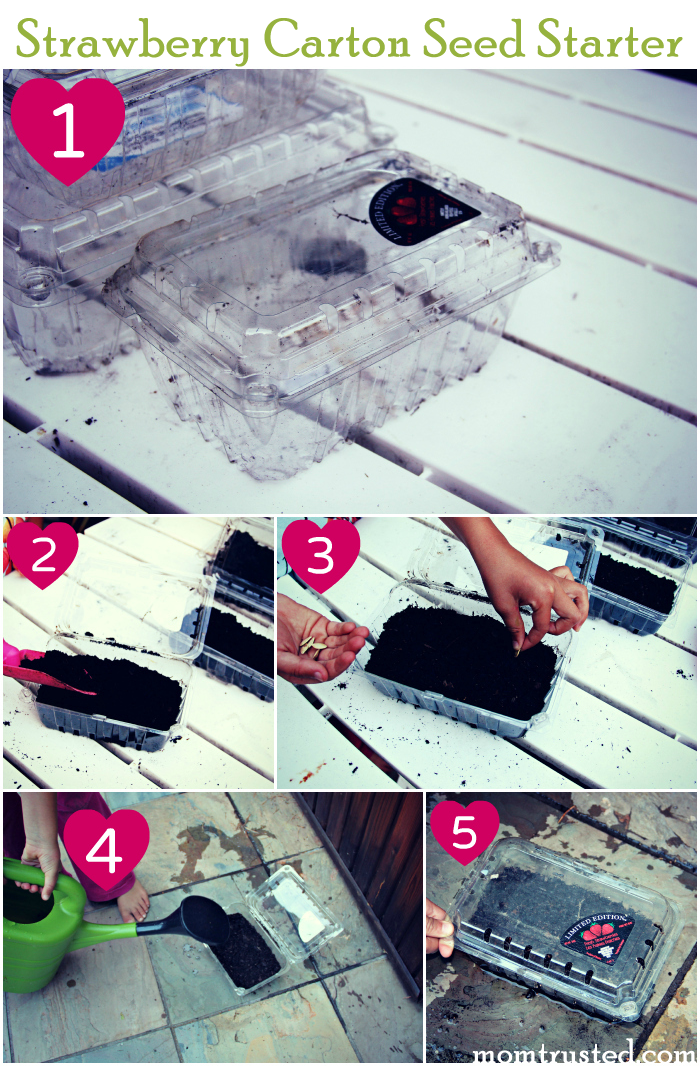 1. Collect some strawberry cartons.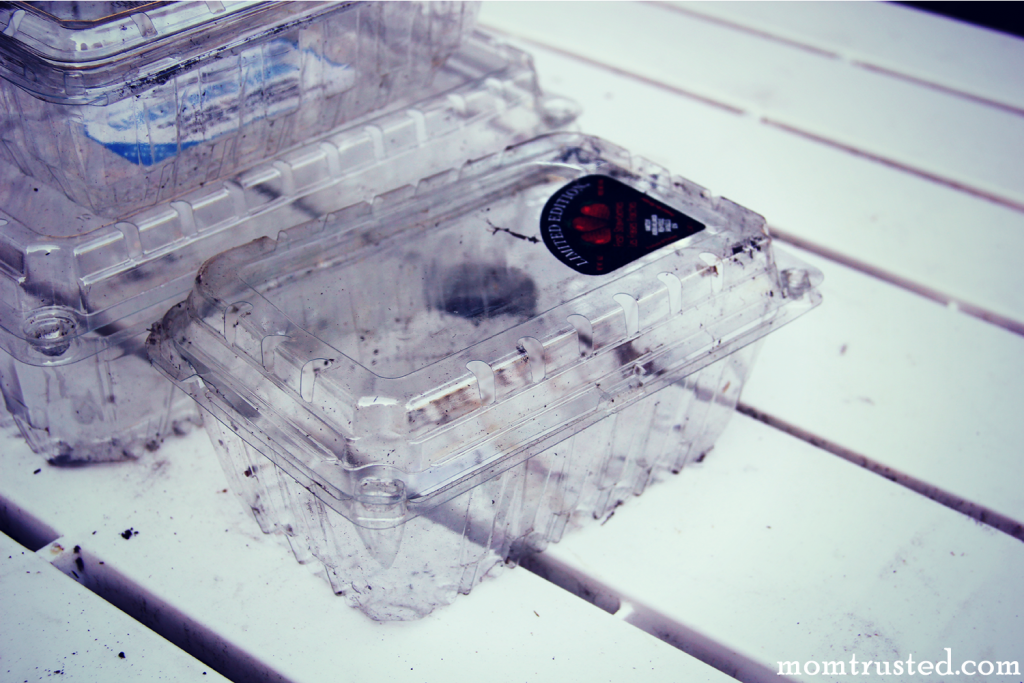 2. Fill the carton with dirt or your favorite garden soil.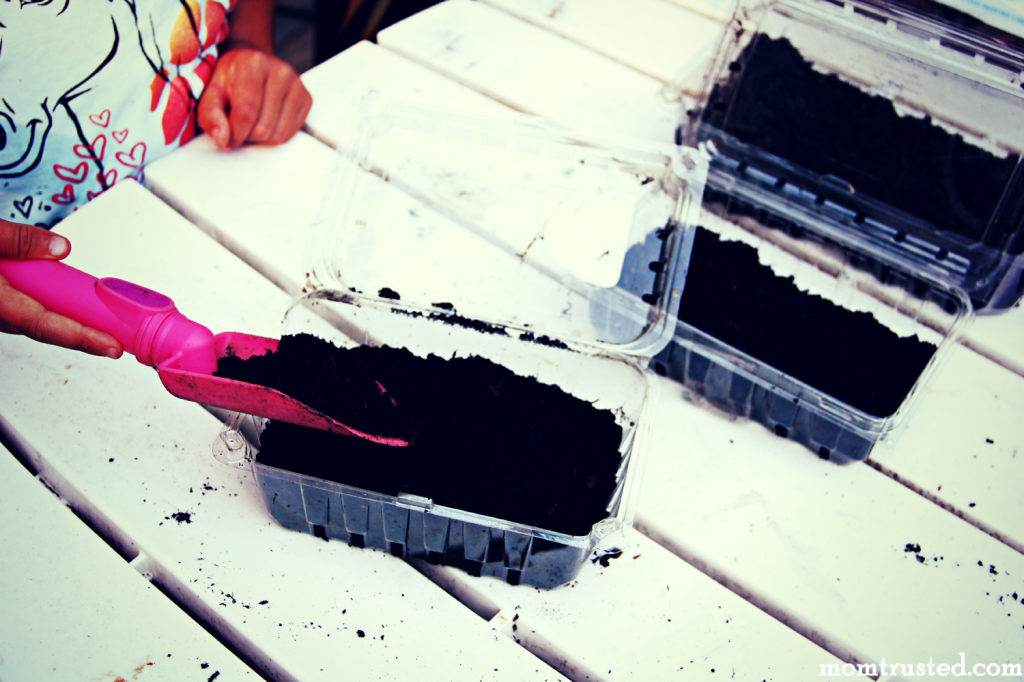 3. Plant your seeds of choice according to the seed packet sowing directions.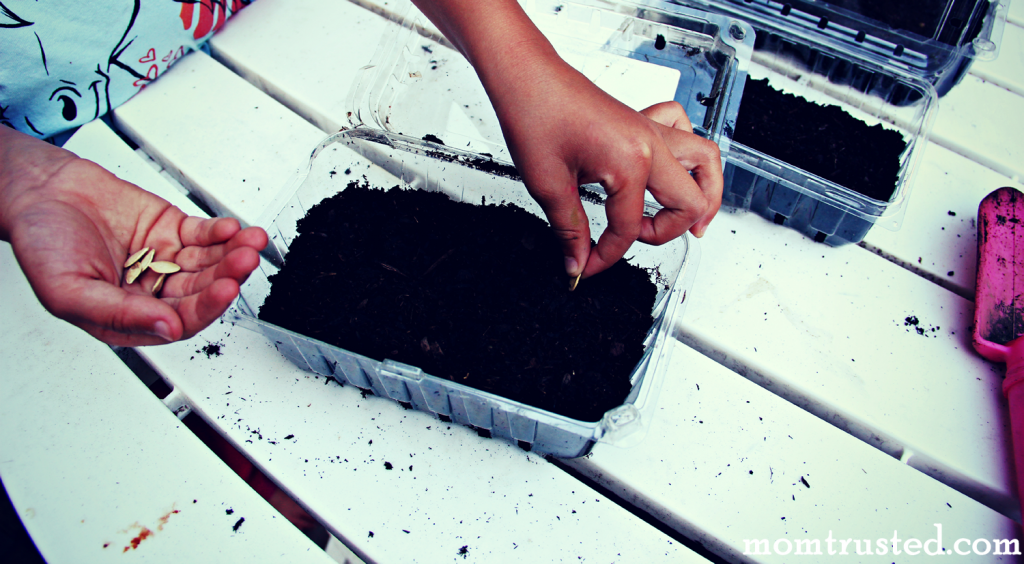 4. Water with warm or room temperature water.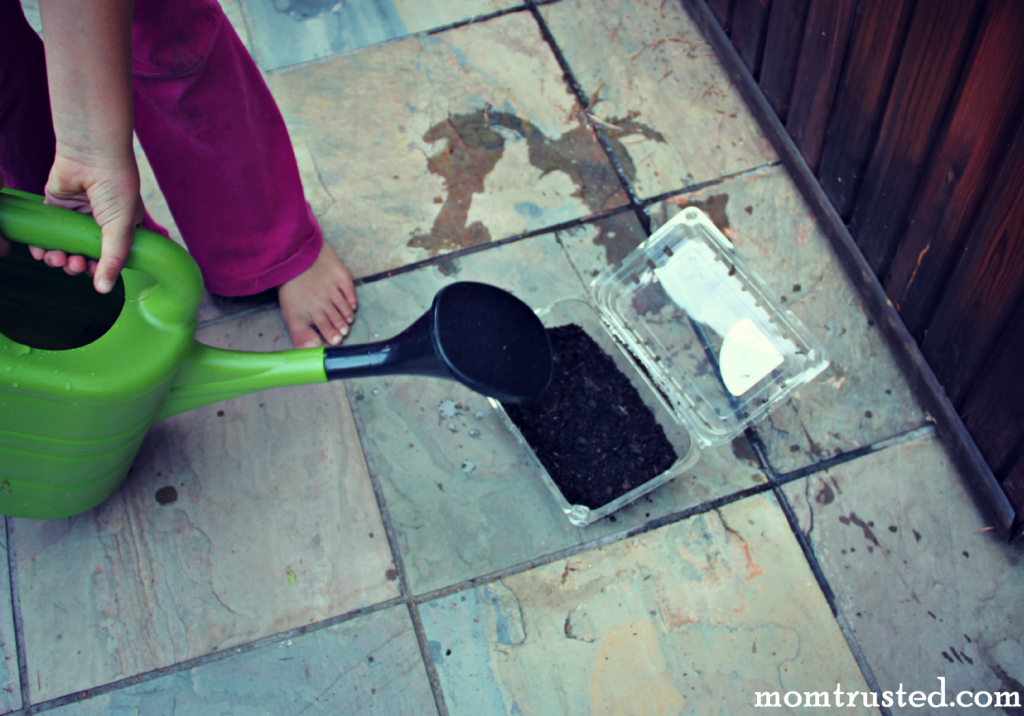 5. Close the top of the carton and store in a warm place away from direct sunlight.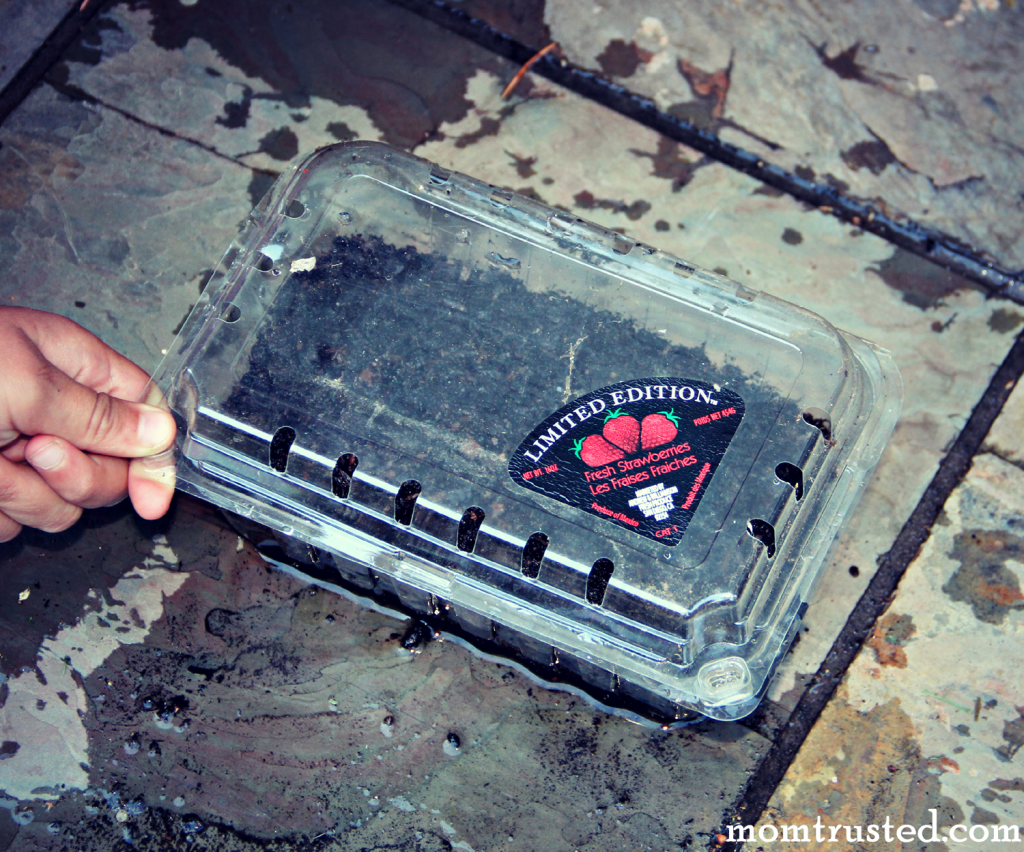 Once the first seeds start to sprout, pop open the top just a bit.  When all the seeds sprout, open the top completely and place in a sunny location.  Most seeds will germinate between 10 and 21 days so be patient. :)
---