Car with Preschool Writing Lines for Your Own Personal Message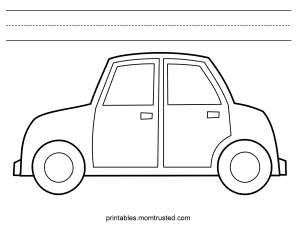 Color this picture and write your own message on the lines above.  Give it to your dad, best friend, brother, grandpa or anyone who loves cars in your life (maybe your sister or aunt ;).  Whatever you do just be sure to take a picture or scan of your finished work and send it to us to display in our photo gallery.
Do you or your kids ever make their own coloring pages?  Submit them for other kids to print and color!
---