Happy Father's Day & Car Coloring Page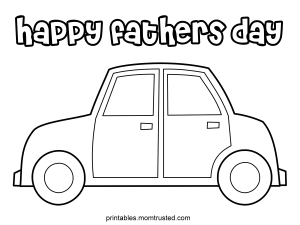 Color and give to your pop on Father's Day!
Make sure you send us pictures or scans of your colored page or even better of you and your dad with your coloring page!!
Do you or your kids ever draw their own coloring pages?  If so, send them to us and we'll post them for other kids to use!  Submit your coloring page here!
*note: we reserve the right to refuse posting of inappropriate content
See hundreds of other family projects and activities here.
Love this post? Support us by using our FREE service to find local child care or preschools nearby.
---